Announcing the next January Workshop!
Astronomy for Catholics in Ministry and Education (ACME) is a four day workshop sponsored by the Vatican Observatory Foundation, designed to bring those working in Catholic schools and parishes an up-to-date overview of the universe: from the Big Bang, to the search for life in the universe, to our exploration of the planets…as seen through the eyes of the Jesuits priests and brothers who work at the Vatican's own astronomical observatory.
You may recognize it under a different name — it's based on what we used to call the Faith and Astronomy Workshop (FAW). But we're taking the Covid-enforced break to rework some of what we'll be doing.
Some things do remain the same, of course. We'll be meeting at the Redemptorist Renewal Center outside of Tucson, gathering on a Monday in January, and finishing Friday morning, spending the three days in between in an intensive immersion in the world of astronomy. The days for the 2022 ACME are set for January 10-14. We'll be limited to 25 applicants, catering to those in Catholic ministry and education. And the best part of the week, we know, will be the fellowship of the group itself!
But we also want to emphasize that our goal is not to deal with trying to grapple with faith and science issues. Rather, we want to give the participants a richer experience of the science of astronomy itself, in an unabashedly Catholic context. To put it crassly… we're not here to tell you what to think, but to give you stuff to think about.
You can find more details on our ACME page here.
And… here's the point… applications for the program are now open! And they'll stay open until the end of September.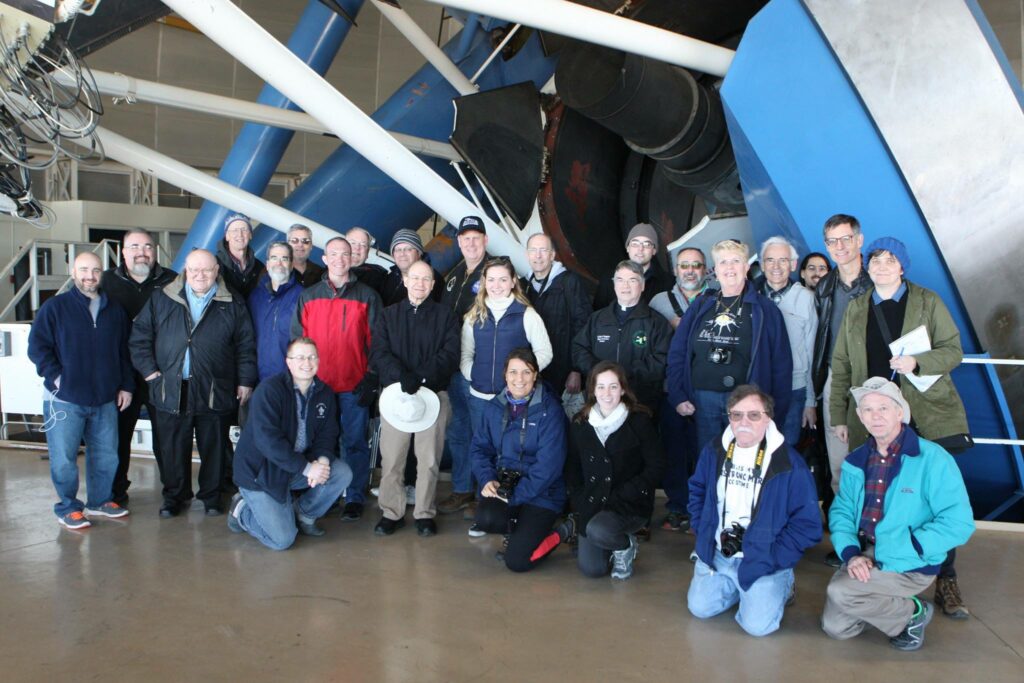 Because it's been so long since the last workshop, we encourage previous attendees to apply again. We want to build on the experience of the past while developing new directions for the future!
And meanwhile, keep an eye out for those roadrunners…