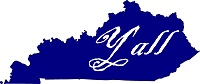 In September Dang Nguyen, a student at my college (Jefferson Community & Technical College in Louisville, Kentucky), in response to Tim Dowling's guest post, dropped me a note about his experience with the August eclipse.  Dang took a physics class from me a while back, and is currently a student in Jefferson's Communication Arts Technology program (a very cool program—their students win awards on a regular basis), studying photography.  He sent me some excellent pictures, and a bit of time-lapse video.  I, of course, asked if I could share them on this blog, and he agreed.
The Nguyen family observed the eclipse from Hopkinsville, Kentucky, and Dang told me that the most memorable moment for him was when the Sun was revealed after totality.  "It is bright but not bright enough so I could not look at it with my naked eyes," he said, "and my eyes' reaction to it was very strange.  It's unlike anything I saw before!  I don't know how to describe the feel, but I've seen eclipse pictures before yet I have never seen the bright-but-not-too-bright Sun with my naked eye!"  He also pointed out that he used an app to determine where to aim his equipment, and then set it up to shoot automatically.  This way he could watch the eclipse with his own eyes, and not be fooling with a camera.
Enjoy these pictures!  Everything here is courtesy of Dang Nguyen.
Dang notes that the video above was out of focus when he made it.  Then, I compressed his original video file so that it would download and run more easily.  That reduced the quality more.  Nevertheless, this video of the entire eclipse, which shortens hours into under a minute, is still a very cool thing to watch.