Endeavour Space Academy
Yesterday at my after-school astronomy club meeting, I had a student tell me he saw the constellation Orion! Awesome! Only 87 more to go!
For my next constellation assignment, I showed the students these slides of where Lyra was located at sunset – I then showed them a couple images of the Ring nebula, and the Helix nebula as a comparison (see Universe section below).
Next meeting will be in the new year – I'm going to go over open and globular clusters.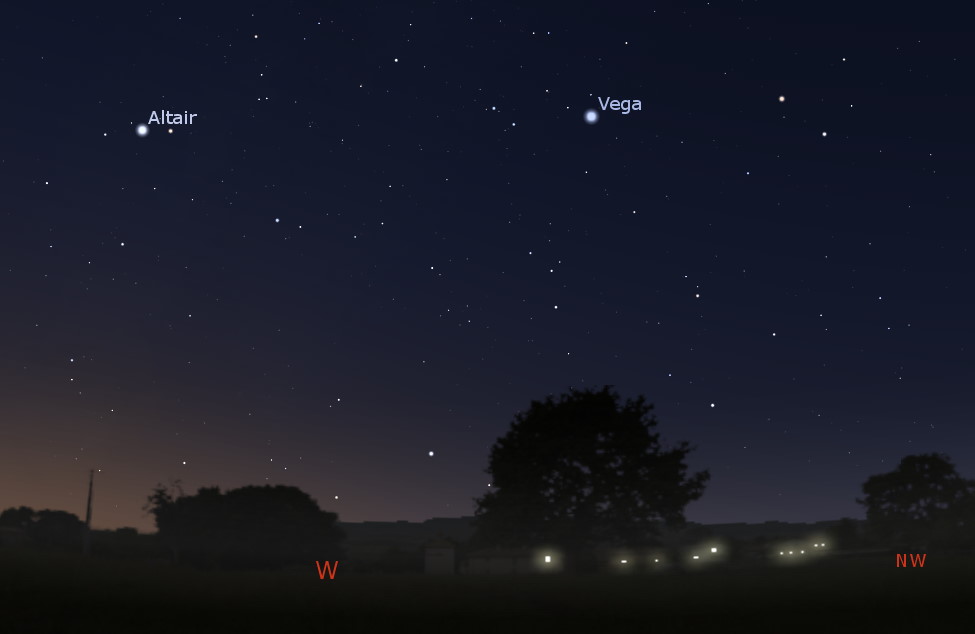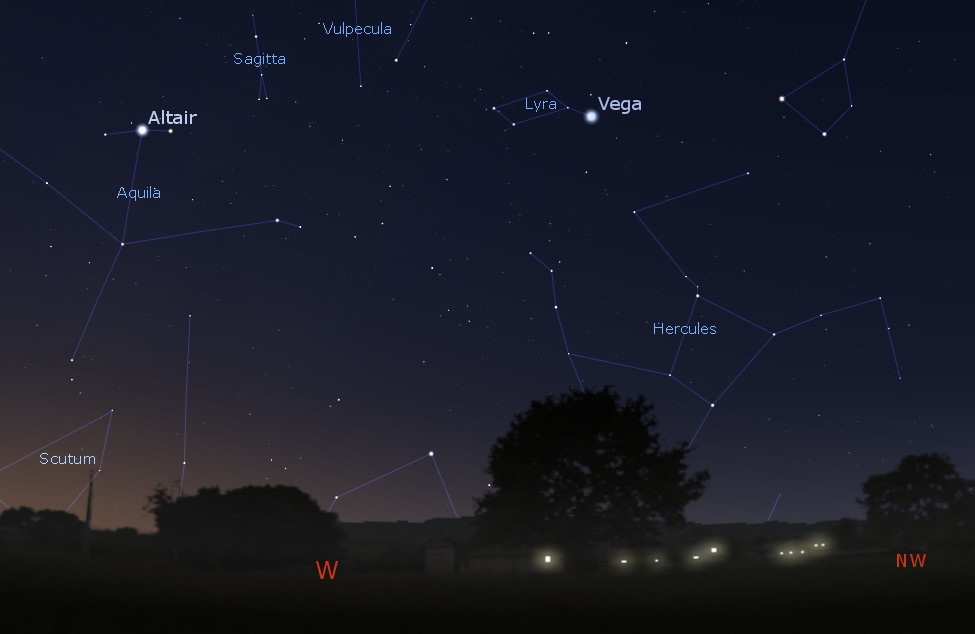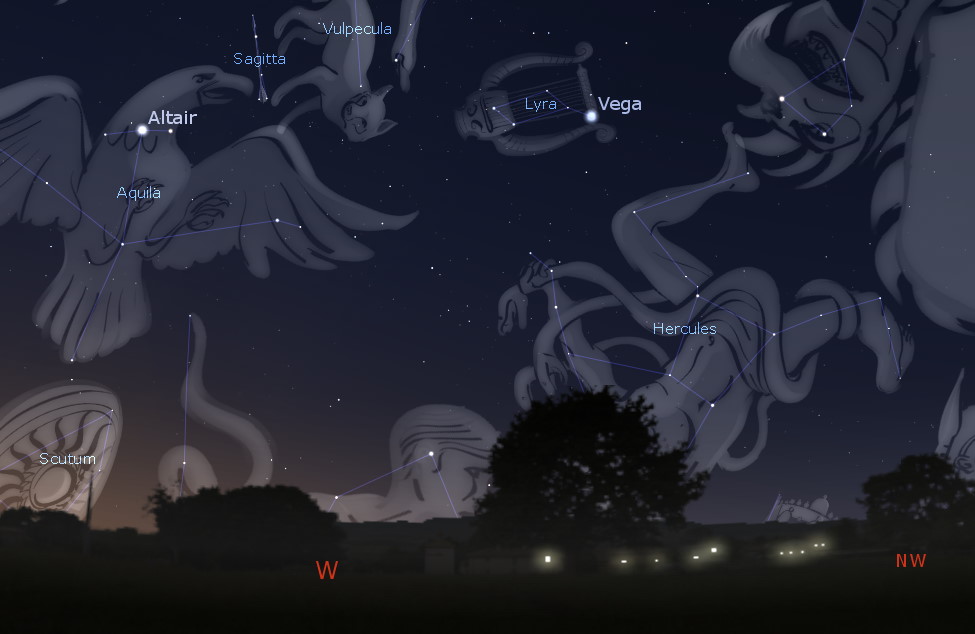 Jupiter, Saturn and Venus appear in the south-southwestern sky after sunset all week. We're heading up on one year after the close conjunction of Jupiter and Saturn on Dec. 21st of last year – it's interesting to note how far apart the two planets have spread.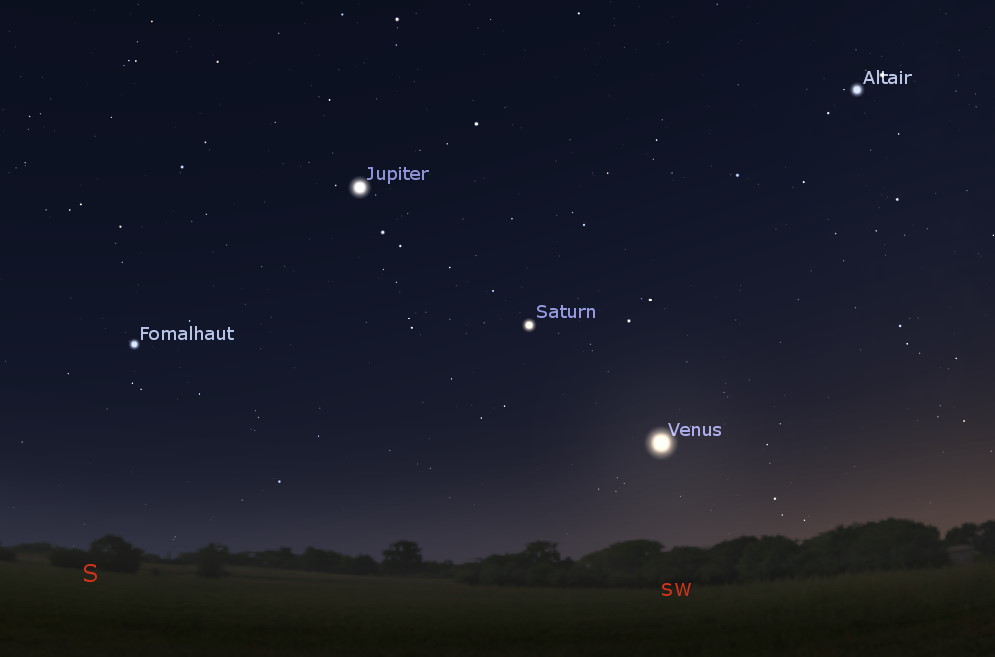 Mars continues to appear low above the southeastern horizon before sunrise all week.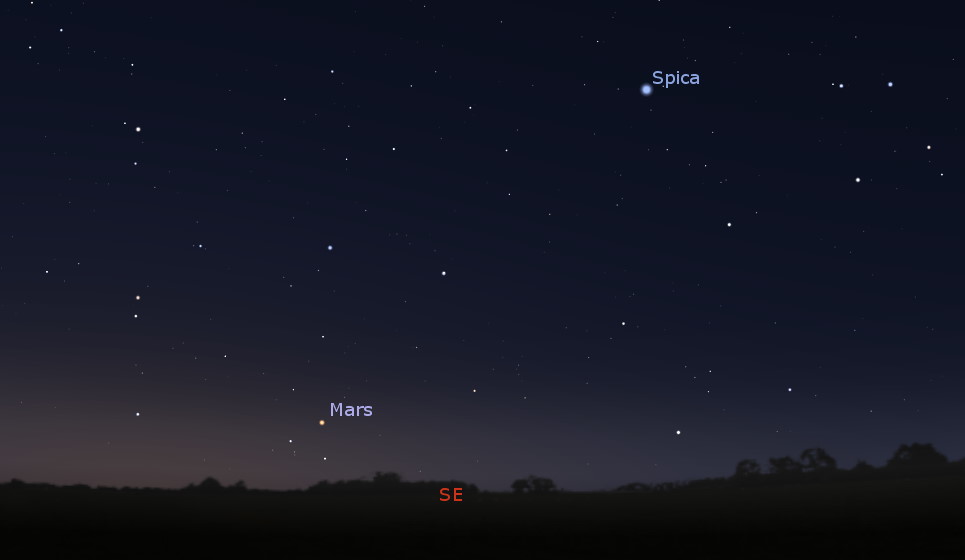 The Moon appears near the planet Uranus high in the eastern sky after sunset on Dec. 14th.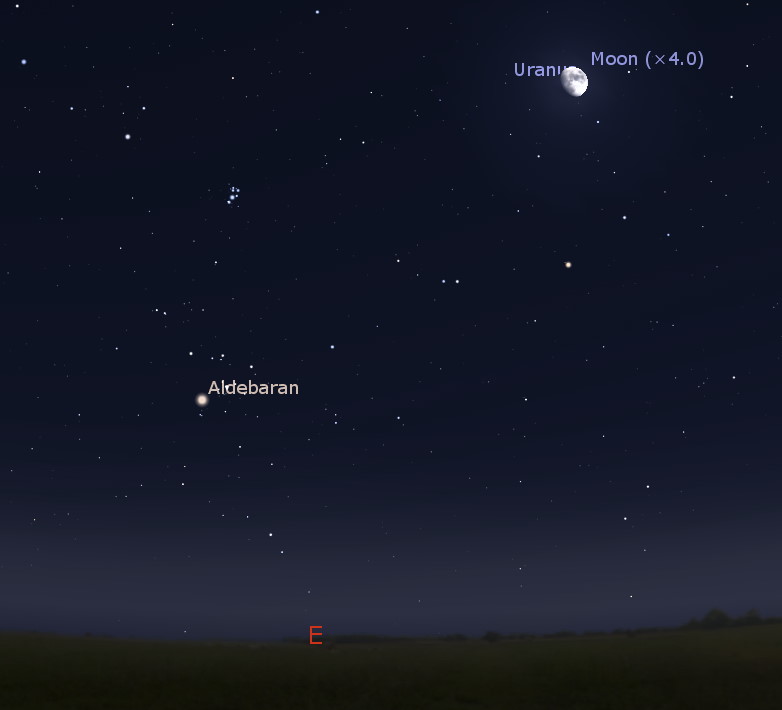 The Moon appears between the star Aldebaran and the Pleiades star cluster in the eastern sky after sunset on Dec. 16th.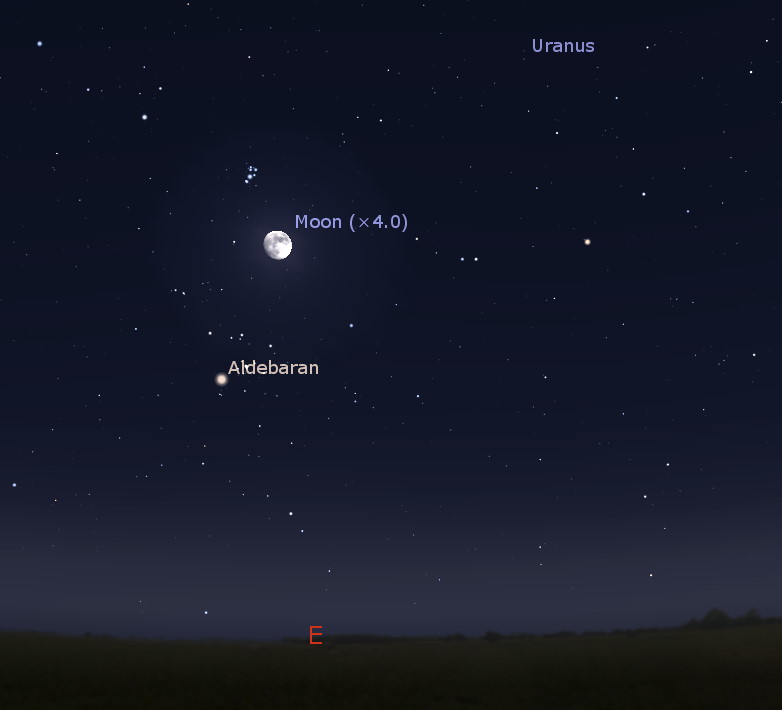 The Moon appears in the center of the Winter Hexagon in the eastern sky after sunset on Dec. 18th.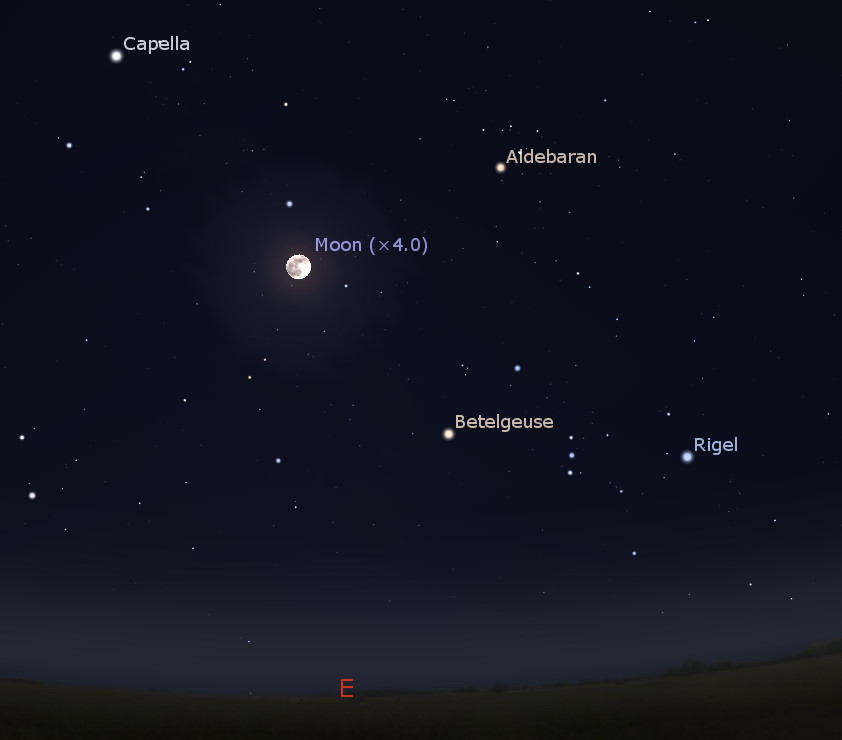 The Moon appears near the star Pollux in the eastern sky after sunset on Dec. 20th.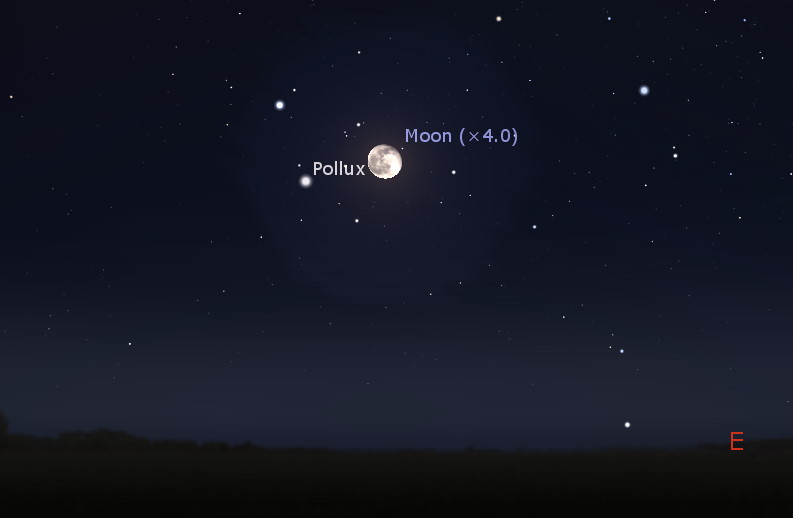 The Moon is a Waxing Gibbous – visible to the southeast in early evening, and up for most of the night.
The Full Moon occurs on Dec. 18th – rising at sunset, visible high in the sky around midnight, and visible all night.
After Dec. 18th, the Moon will be a Waning Gibbous – rising after sunset, visible high in the sky after midnight, and visible to the southwest after sunrise.

If you click on the Moon image above, or click this link, you will go to NASA's Moon Phase and Libration, 2021 page – it will show you what the Moon looks like right now. If you click the image on that page, you will download a high-rez TIFF image annotated with the names of prominent features – helpful for logging your lunar observations!
Moon News
Snoopy, the Zero G Indicator for the Artemis I mission
The Moon's Gruithuisen Domes

The Sun has 3 spots – Spaceweather.com says "Little sunspots are popping up all over the sun's SE quadrant. None poses a threat for strong flares–not yet."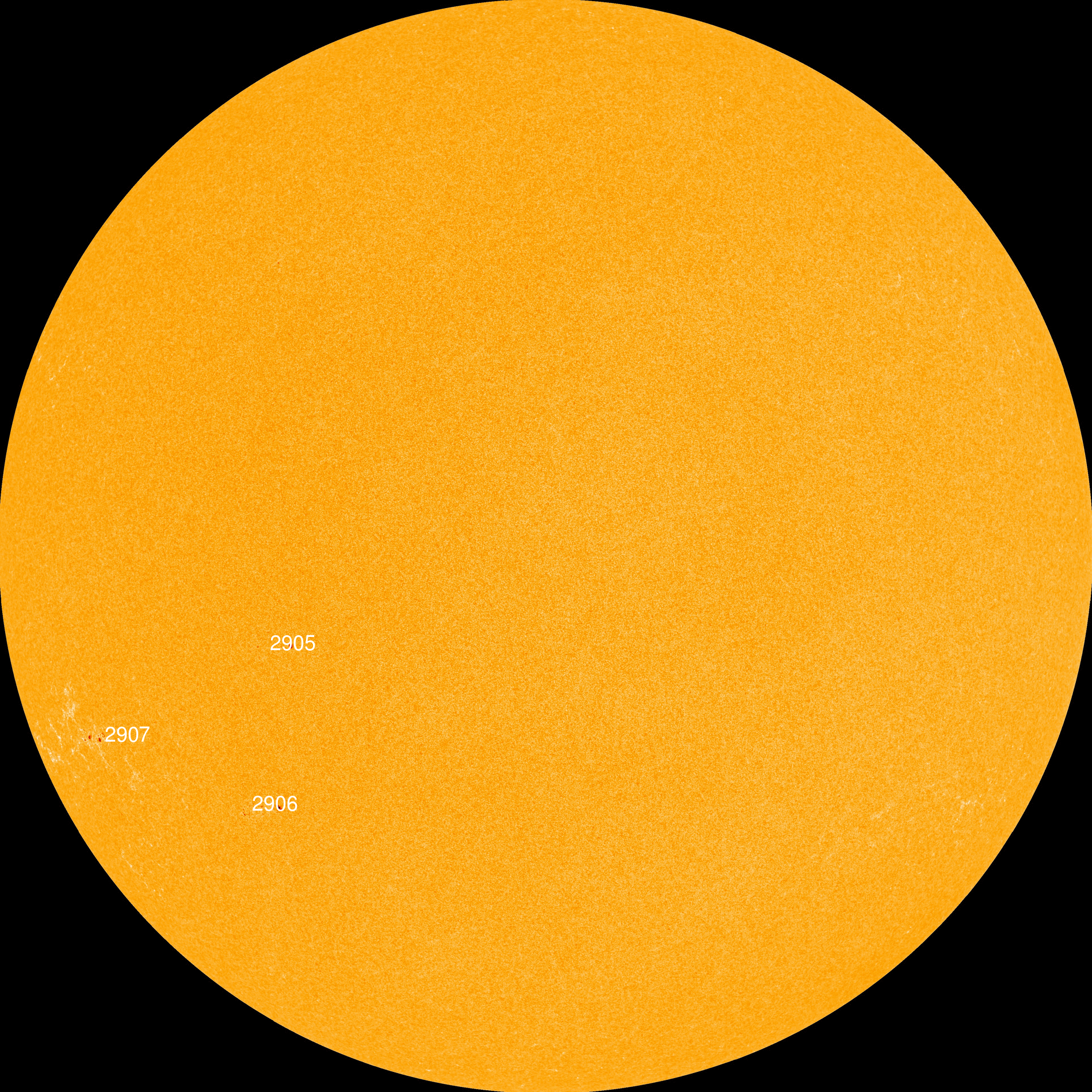 The Sun seen in 193 angstroms on December 13th
Both northern and southern coronal holes are open and fairly large; there are a couple coronal holes in the southern hemisphere that seem to want to stretch towards each other. LOTS of coronal loop activity in the SE quadrant.
The Sun seen in 304 angstroms on December 13th
Several long-lived prominences, lots of filaments, and a couple "angry" regions of activity rotating into view.
Videos courtesy of NASA/SDO and the AIA, EVE, and HMI science teams.
You can view the Sun in near real-time, in multiple frequencies here: SDO-The Sun Now.
You can create your own time-lapse movies of the Sun here: AIA/HMI Browse Data.
You can browse all the SDO images of the Sun from 2010 to the present here: Browse SDO archive.
---
Amateur Solar Astrophotography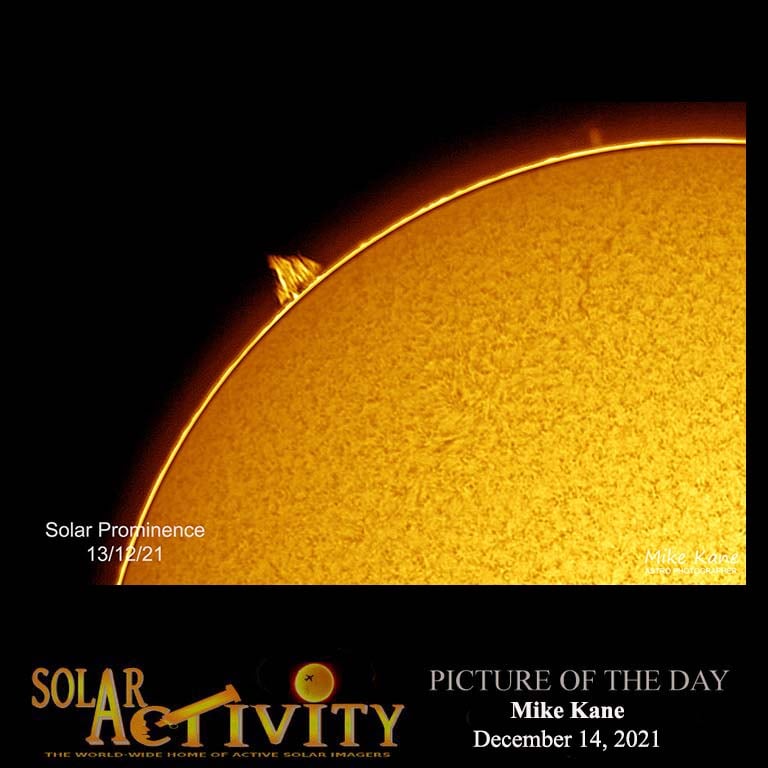 Solar Corona
Solar wind speed is 310.6 km/sec ▼ with a density of 11.9 protons/cm3 ▲ at 1514 UT.
Click here to see a near real-time animation of the corona and solar wind from the Solar & Heliospheric Observatory (SOHO).
Sun News:
The ESA's Solar Orbiter completes Earth flyby – with a lot of fanfare about flying through Earth's space debris fields.

---
Upcoming Earth-asteroid encounters:
Notes: LD means "Lunar Distance." 1 LD = 384,401 km, the distance between Earth and the Moon. 1 LD also equals 0.00256 AU. MAG is the visual magnitude of the asteroid on the date of closest approach.
Asteroid News:
NASA's 'Eyes on Asteroids' - 3D Real-Time asteroid tracker
Oh my goodness! Go play with this website RIGHT NOW!!!
HERA spacecraft capable of spying 100 meters under the surface of asteroid Dimorphos

On December 13, 2021, the NASA All Sky Fireball Network reported 82 fireballs!
(46 Geminids, 31 sporadics, 3 sigma Hydrids, 2 Dec. Monocerotids`)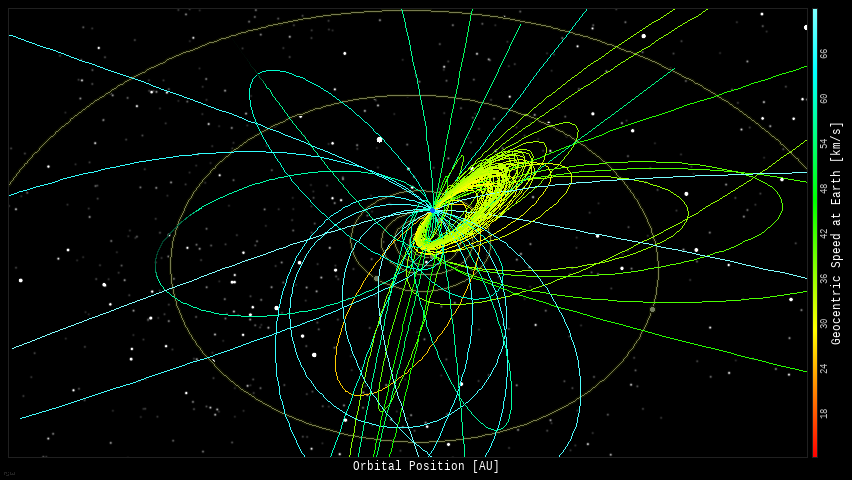 Fireball News:
If you see a bright meteor or a fireball, please REPORT IT to the American Meteor Society and the International Meteor Organization!

Position of the planets & several spacecraft in the inner solar system on December 14th: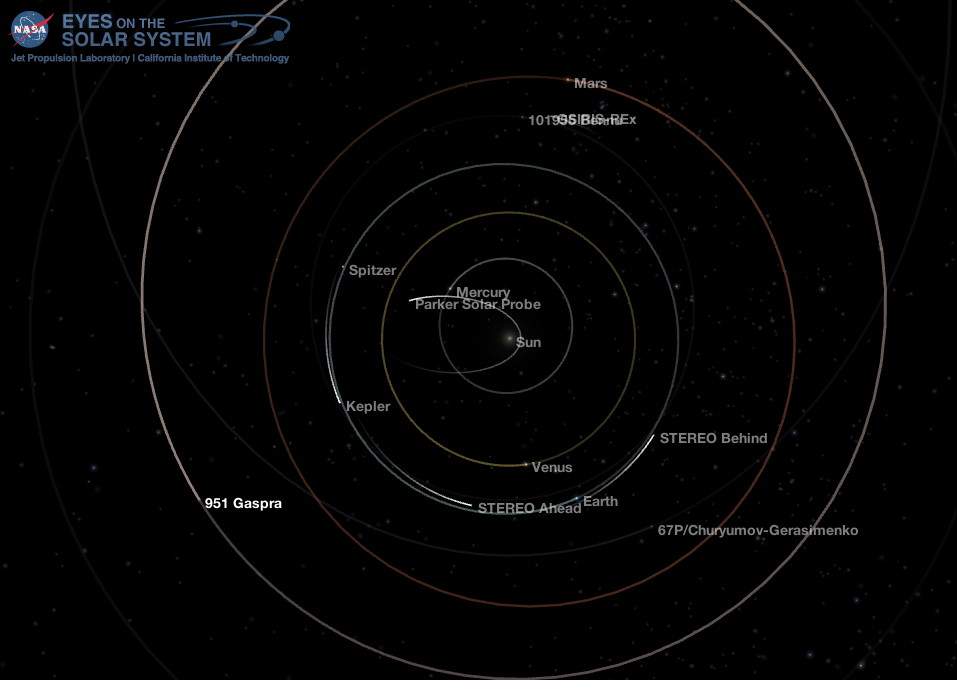 Position of the planets in the middle solar system: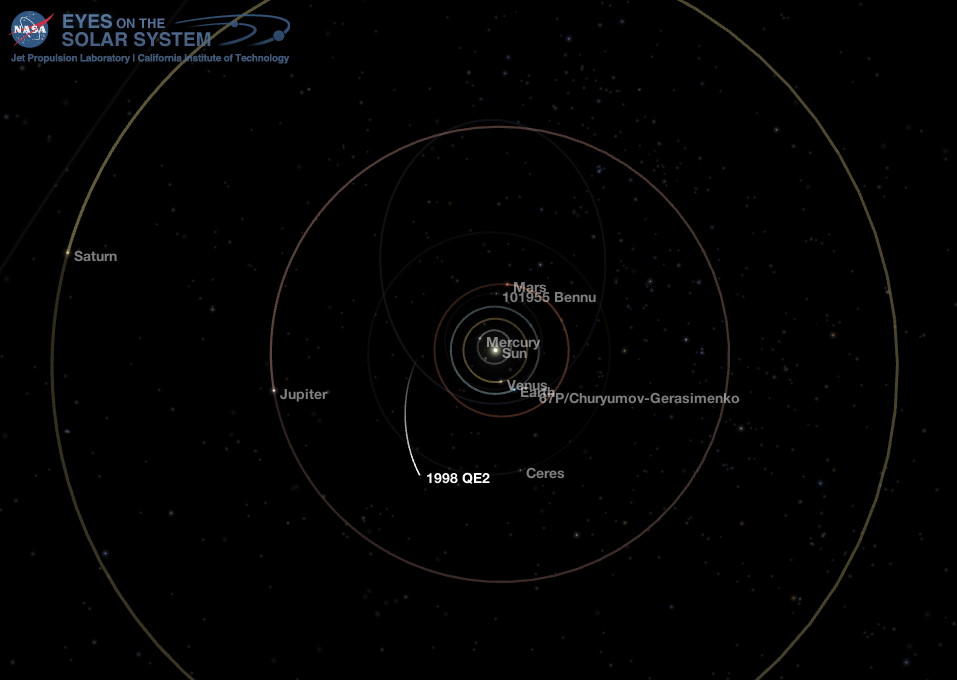 Position of the planets in the outer solar system: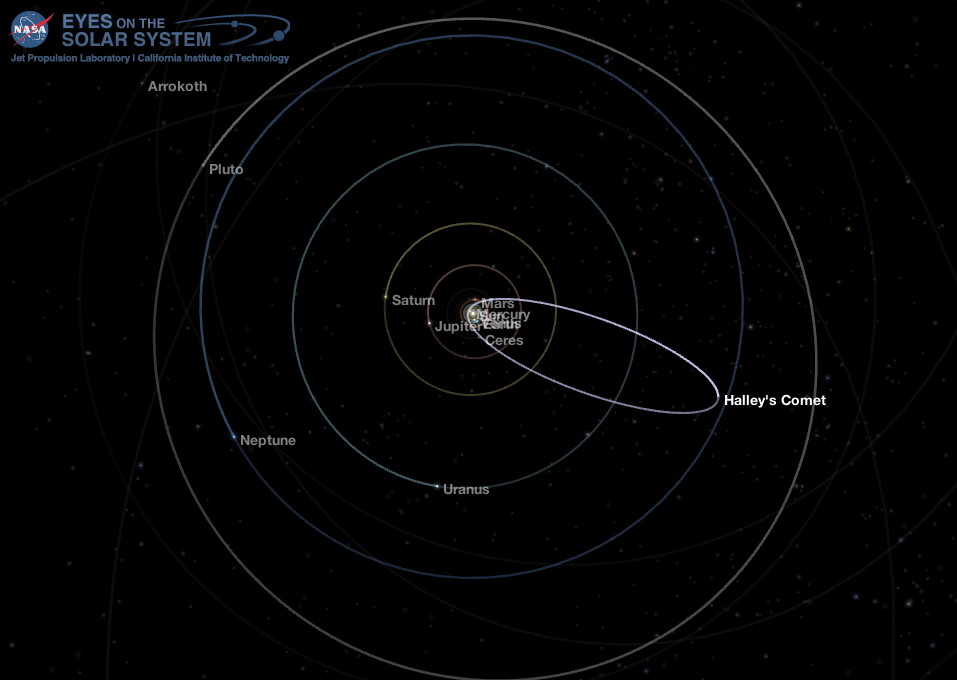 Solar System News

Hubble Space Telescope Imagery on Display at Dulles Airport
The images on display are fantastic! Detroit Metro Airport needs to do this!
Flight 17 of the Mars Helicopter
HiRISE - Beautiful Mars
Get out your red/blue glasses!
SpaceX Crew Dragon to Head to ISS Next Week
Crew of #NS19 Headed to space on Dec. 11th on board #NewShepard.
4 Earth Science Missions to Launch Next Year
NASA's Imaging X-ray Polarimetry Explorer (IXPE) mission launched
See a list of current NASA missions here: https://www.jpl.nasa.gov/missions?mission_status=current

ex·o·plan·et /ˈeksōˌplanət/, noun: a planet orbiting a star other than the Sun.
Data from the NASA Exoplanet Archive
* Confirmed Planets Discovered by TESS refers to the number planets that have been published in the refereed astronomical literature.
* TESS Project Candidates refers to the total number of transit-like events that appear to be astrophysical in origin, including false positives as identified by the TESS Project.
* TESS Project Candidates Yet To Be Confirmed refers to the number of TESS Project Candidates that have not yet been dispositioned as a Confirmed Planet or False Positive.
Exoplanet News:

SpaceWeather.com Realtime Aurora Gallery: https://spaceweathergallery.com/aurora_gallery.html
Latest Aurora Oval Forecast


The mere fact that gravitational waves can be detected – just blows me away!
Beautiful Universe: Ring, Helix and Planetary Nebulae
I showed these images to students during my after-school astronomy and space science club: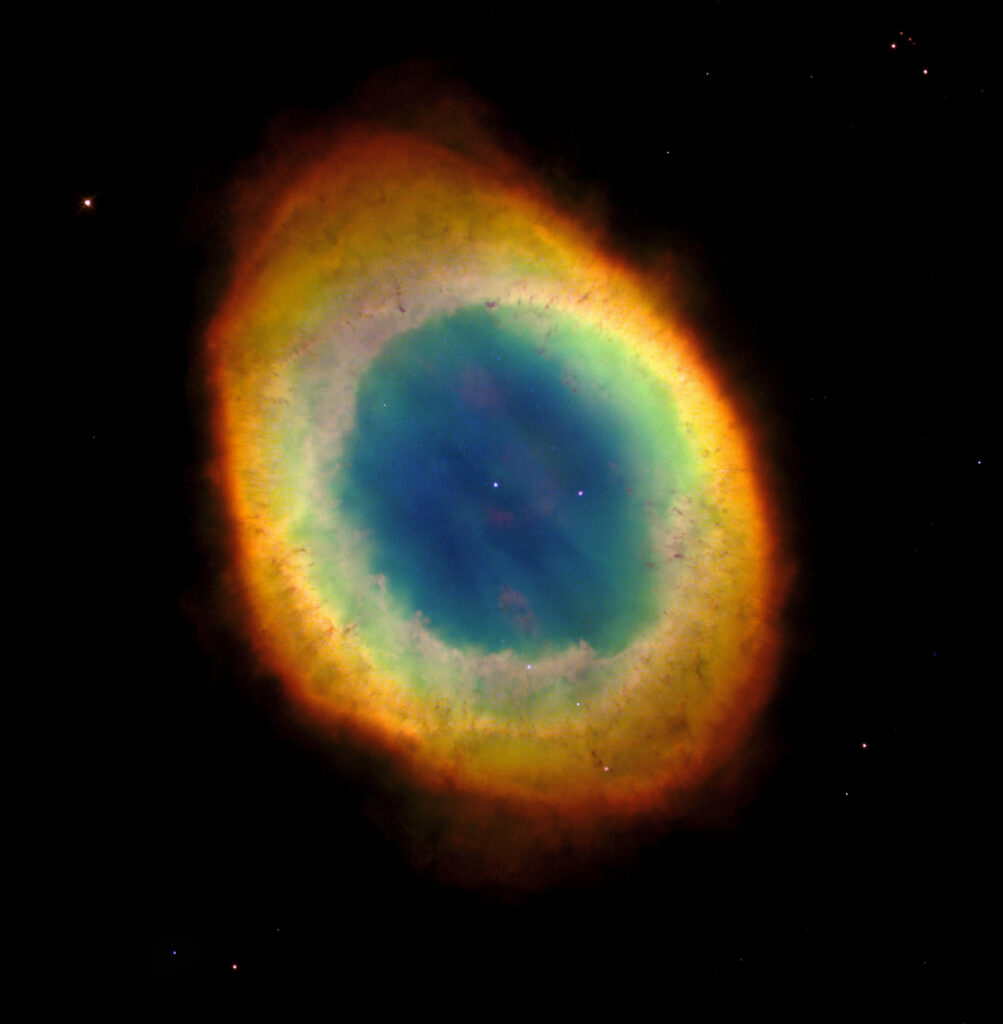 "The Ring Nebula (M57), is more complicated than it appears through a small telescope. The easily visible central ring is about one light-year across, but this remarkably deep exposure – a collaborative effort combining data from three different large telescopes – explores the looping filaments of glowing gas extending much farther from the nebula's central star. This composite image includes red light emitted by hydrogen as well as visible and infrared light. The Ring Nebula is an elongated planetary nebula, a type of nebula created when a Sun-like star evolves to throw off its outer atmosphere to become a white dwarf star. The Ring Nebula is about 2,500 light-years away toward the musical constellation Lyra." – APOD
This composite image is a view of the colorful Helix Nebula taken with the Advanced Camera for Surveys aboard NASA/ESA Hubble Space Telescope and the Mosaic II Camera on the 4-meter telescope at Cerro Tololo Inter-American Observatory in Chile. The object is so large that both telescopes were needed to capture a complete view. The Helix is a planetary nebula, the glowing gaseous envelope expelled by a dying, sun-like star. The Helix resembles a simple doughnut as seen from Earth. But looks can be deceiving. New evidence suggests that the Helix consists of two gaseous disks nearly perpendicular to each other.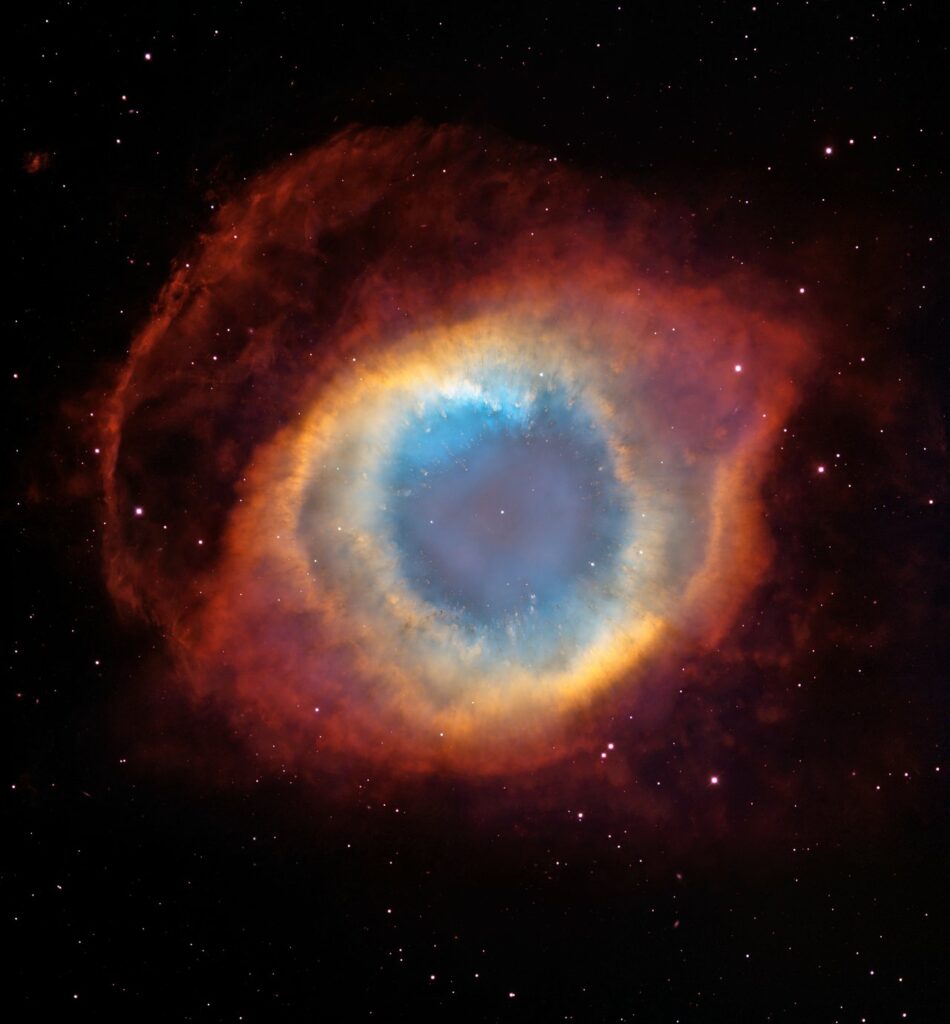 I also showed this image – bonus points if you know which object is not actually a planetary nebula!
Software Apps used for this post:
NASA Eyes on the Solar System: an immersive 3D solar system and space mission simulator – free for the PC /MAC.
Stellarium: a free web-based planetarium app. It's a great tool for planning observing sessions.
---
Stay safe, be well, and look up!