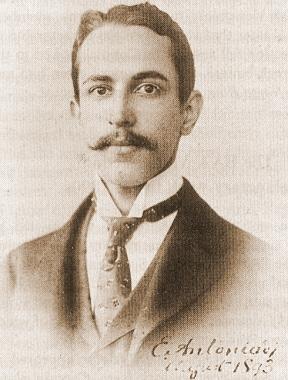 Eugène Michel Antoniadi (1 March 1870 – 10 February 1944) was a Greek astronomer.
He became a Fellow of the Royal Astronomical Society on 10 February 1899, and in 1890 he became one of the founding members of the British Astronomical Association (BAA). In 1892, he joined the BAA's Mars Section and became that section's Director in 1896.
He became a member of the Société astronomique de France (SAF) in 1891.
Visit Event Site