There's an old joke that is painfully true when it comes to hobby astronomy: The only thing an astronomer wants after buying their first telescope is a bigger telescope! We had a taste of just how big this joke can become by visiting observatories on Mount Bigelow and Mount Lemmon. I'm always amazed not only to see the size of these observatories, but also learn the stories behind these places.
For example, the Mount Lemmon Sky Observatory was not always a place of science and research. Historically, it was a high security location for multiple nuclear missile silos during the height of the cold war. As the temperature cooled between the United States and the Soviet Union, the missiles were decommissioned and the development of what is now known as the Mount Lemon Sky Center began.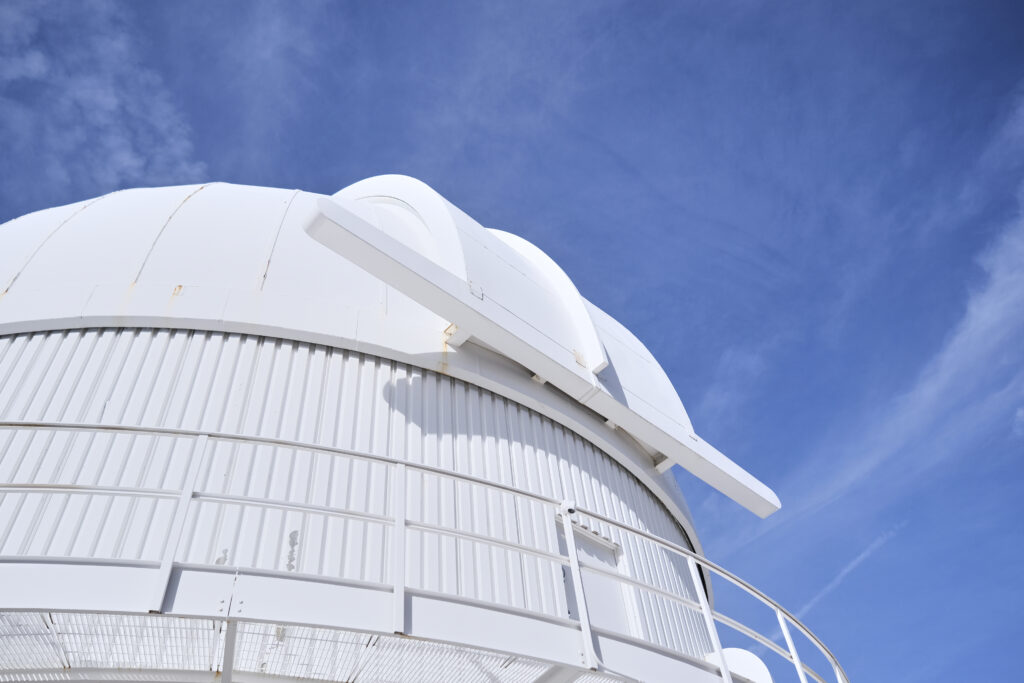 The highpoint of this "swords into plowshares" transformation came when we met Gregory Leonard, the discover of Comet Leonard and researcher of near-earth objects. Standing with him and the telescope he uses to discover comet Leonard was inspiring. However, it was also fascinating to hear how his primary work is to identify objects that could pose a threat to our common home. It was eye opening to reflect on the transformation of a mountain that could have been our demise to a mountain to try and protect our world.
When I asked him what he personally loves to explore in the sky, Dr. Leonard simply said, "I love being able to discover new things every night."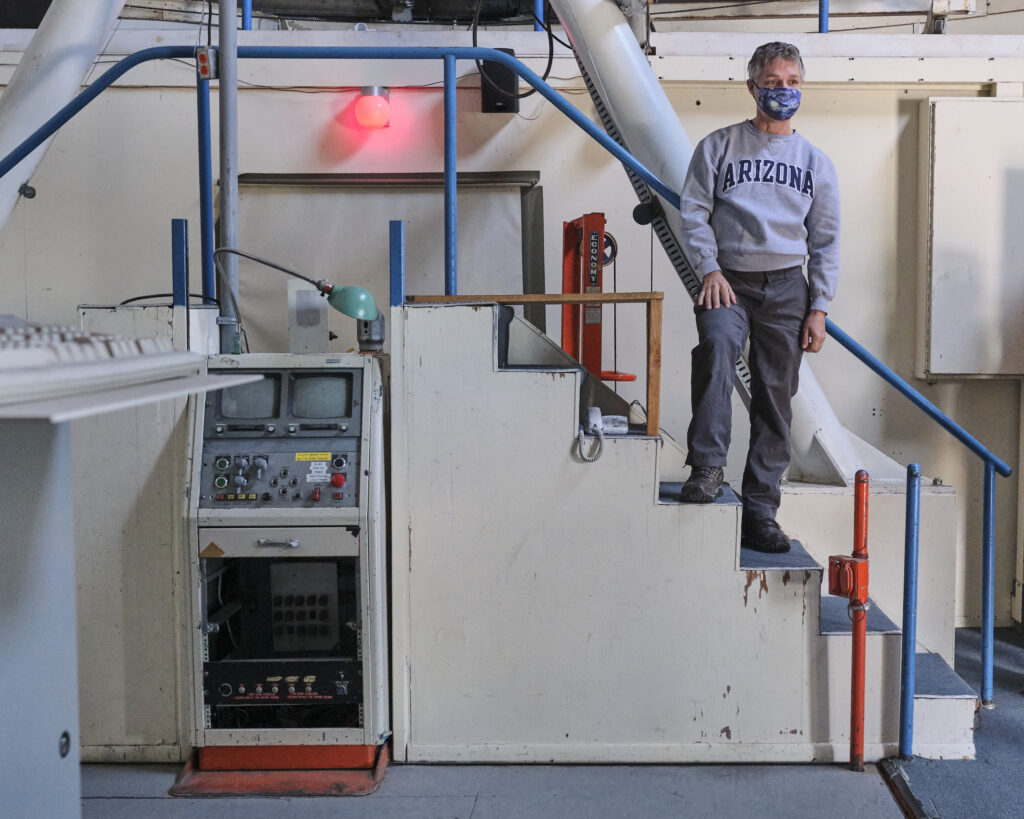 I've been praying with that sentiment: Discover something new every night. I think it's safe to say that living through this national pandemic has caused many to lose their heart of discovery. We have struggled to lift our spiritual heads up to wonder what this would could be and instead cast our eyes low out of fear of what the world is becoming. Adventure has been replaced with survival and loving our neighbor has been replaced with fearing infection.
Am I insinuating that I think we shouldn't take Covid-19 seriously? No, we need to remain vigilant. At the same time, we still need to discover "mountain top moments" in which our heart can find joy and wonder. We need to be reminded that we are a communal species that needs interaction with one another in addition to Zoom meetings. And we need to find our version of the joy Dr. Leonard finds through discovering new night sky objects. We need to relearn the art of wonder. And astronomy can provide a beautiful backdrop for that journey.
As we celebrated our closing Mass, we gave thanks for the gift of our small group of wonderers. We shared our goodbyes and left for our tomorrows. What makes me find such peace and joy after this week is that this year's Astronomy for Catholics in Ministry and Education will make each participant's tomorrow better. Including my tomorrow.
Thank you to our participants who joined us in Tucson. And thank you to those who joined us in spirit by reading these posts. Let's pray that in two years we can meet again. Let us pray that in two years we will live in a world of wonder and not of fear and division.
Here's a video of one of my favorite astrophotographers Alyn Wallace and his journey to photography comet Leonard.