Yesterday I braved a slightly cold evening to get a picture of the Moon. It has been a while since I've gotten out to do a little astrophotography. Why, you may ask?
My first reason for the delay was a close encounter with something that went "bump in the night." One evening, I set up my camera in a partially cut cornfield belonging to a friend of mine. While imaging her farmhouse with stars overhead, something snorted at me and was close enough that I could feel its breath on my arm. Whatever the animal was (I presume it was deer) it ran off into the corn. I don't know why, but the experience shook me up a little, making me hesitant to go out to the field a second time.
The other reason I haven't gotten out is I've been wrestling with a persistent, three week chest cold. And if you were wondering, no, it isn't Covid-19. However, it was bad enough that I didn't blame my parishioners for being concerned that it might be this godforsaken virus. It's amazing how Covid has changed the way we view illness in the broad sense: Both for better and worse.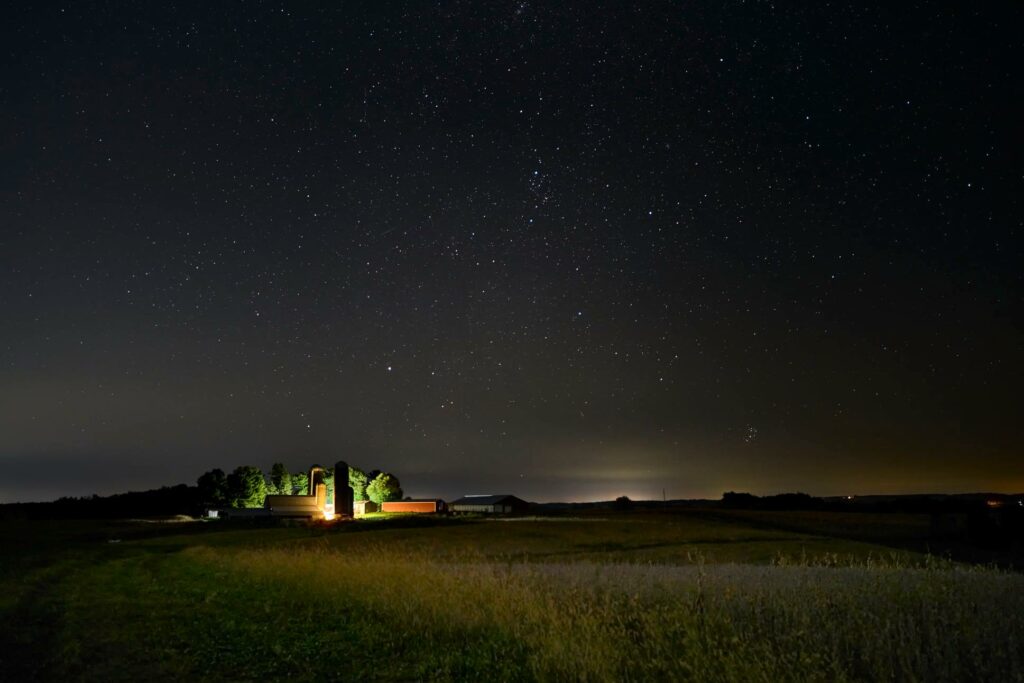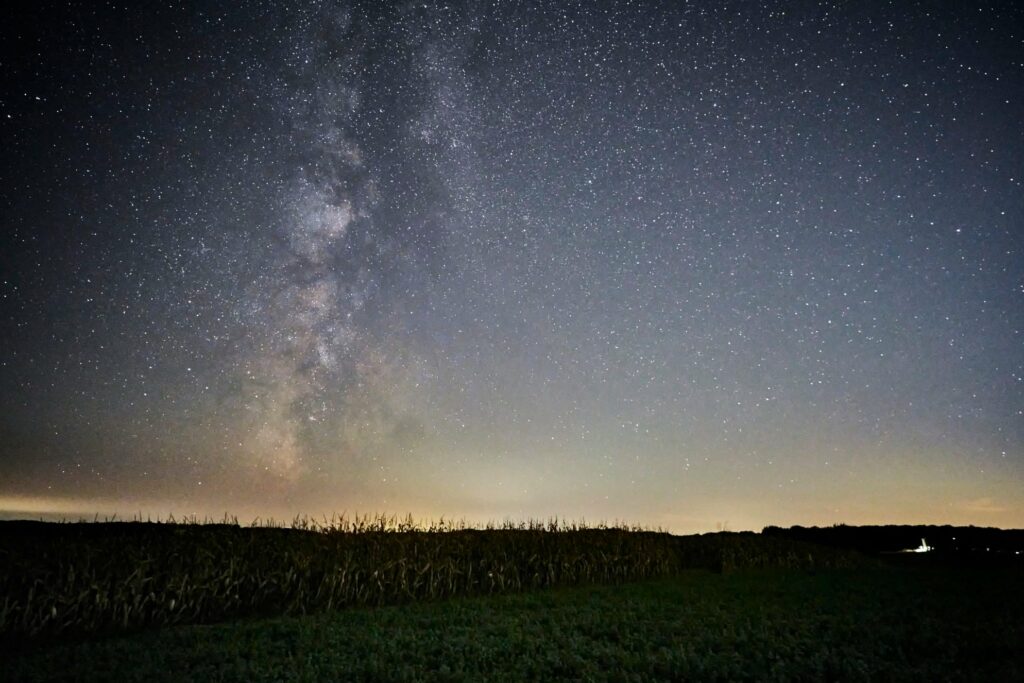 Now that I'm feeling better and over my close encounter, I'm looking forward to getting out again to capture stars, nature, and wildlife. This past Sunday, I was given a wonderful surprise when a good friend informed me of a Snowy Owl sighting near where I live. Typically, Snowy Owls don't show up where I live until later in Winter. As my friend and I looked closely at power lines and cornfields, I noticed a rather large white ball in a thicket of cattails. What was it? Look at the images below and find out!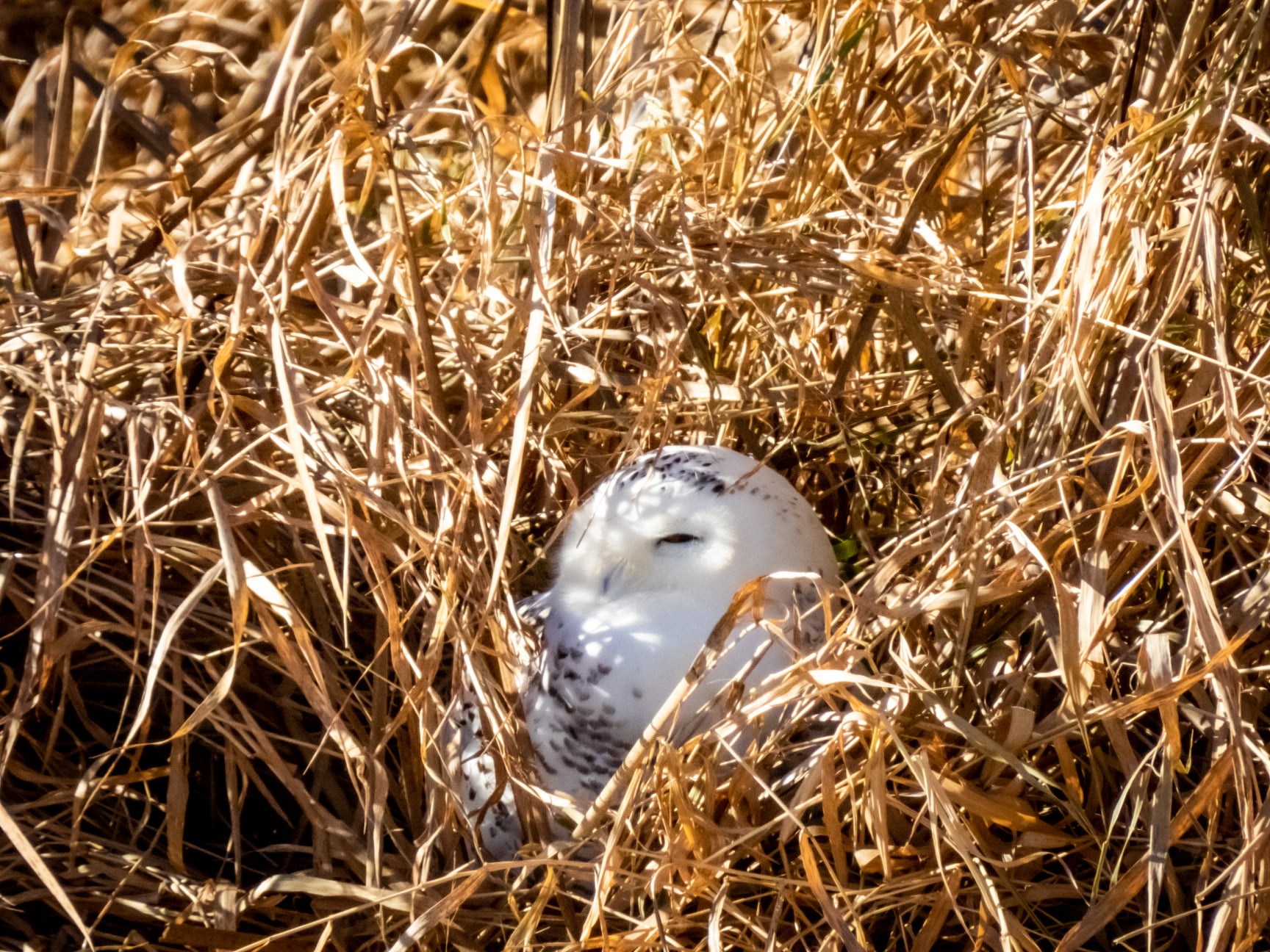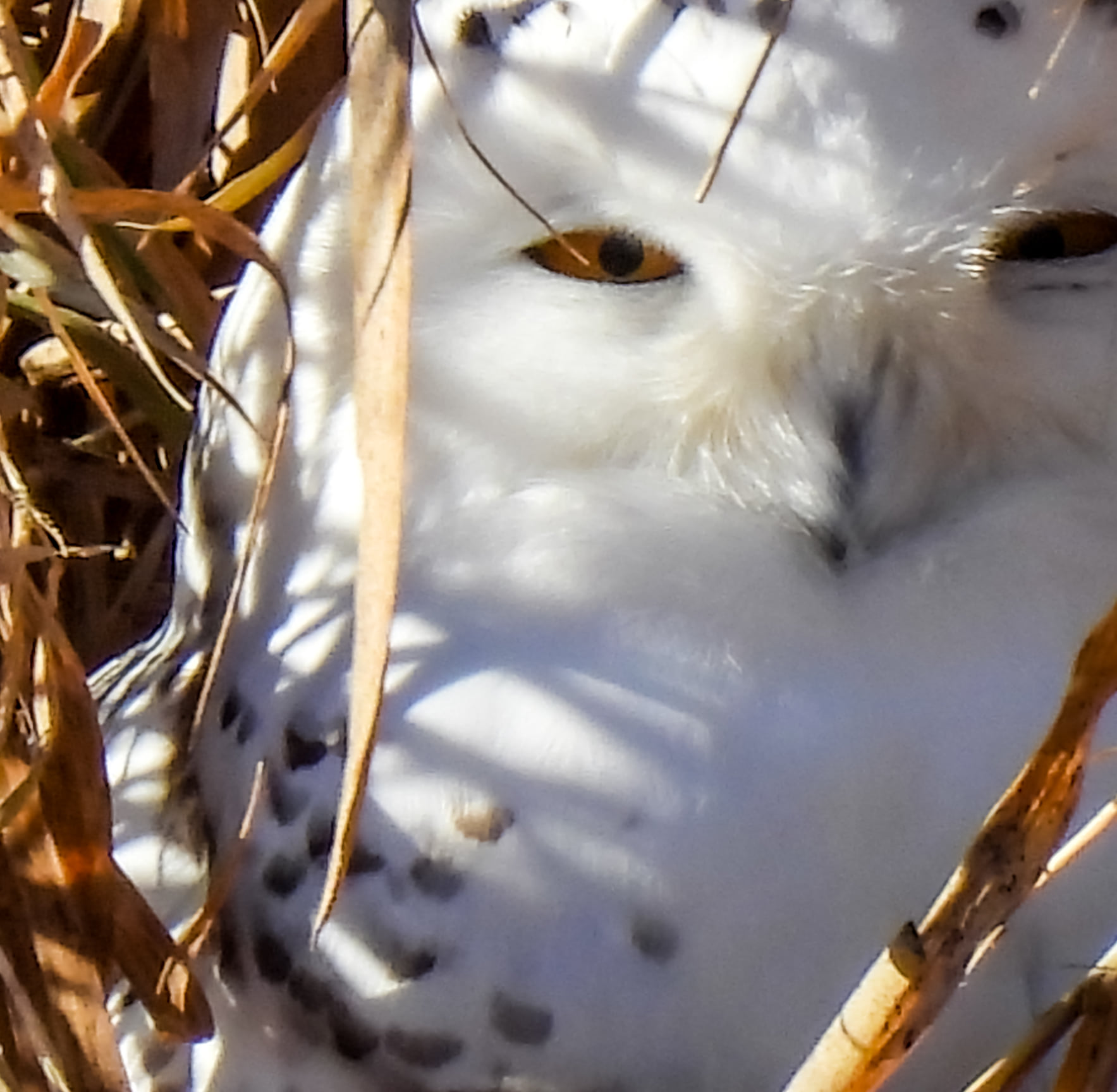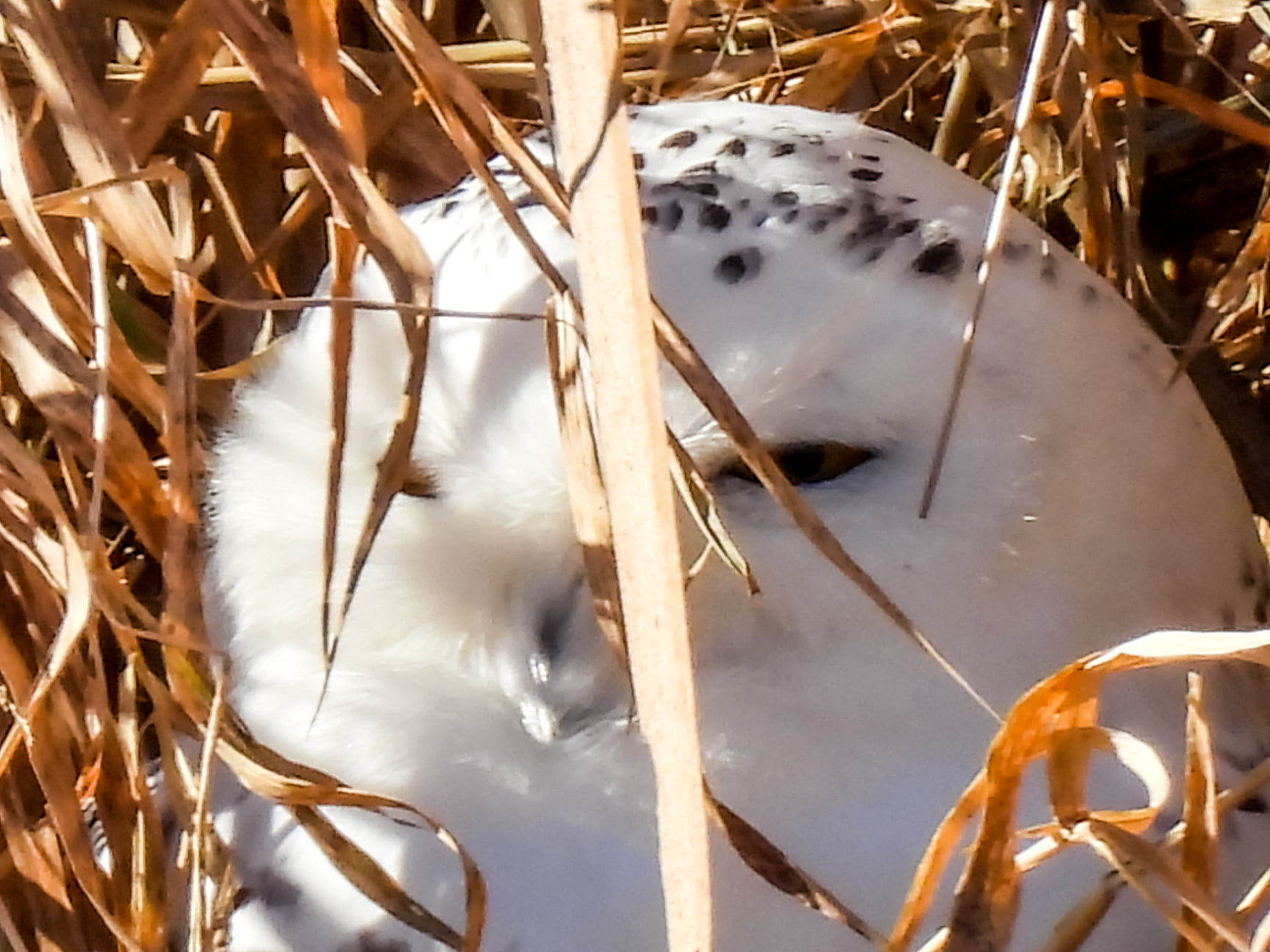 Now, some of you may be thinking, "Fr. James, these themes are oddly familiar – Moon, friend's field, Snowy Owls… We've heard this before!" Yes, you have. And as I have mentioned in my previous post, the theme of routine and awareness of those rhythms are the starting point for contemplation of creation.
Whether it be my past reflections on stargazing in cornfields or my close encounters with Snowy Owls, these recurring events help me be in tune with God's movements of love. In a culture that is constantly seeking new experiences and originality, I find peacefulness in the consistency of the seasons. The return of Snowy Owls to where I live signals the coming of winter and this weekend's start of Advent. The Advent season is the beginning of a new liturgical year in the Church. We call for Christ to return in glory to set our broken world aright… just as we did last year… and the year before… and so forth.
What I find deepening in my prayer life is how the routine of these events illuminate my spiritual growth. For example, last year, when I saw my first Snowy Owl, my response was simply, WOW!!!" This year, the joy and excitement of seeing a bird that is rare was tempered by my growing awareness of how our changing climate is threatening this beautiful creature. It gave me a moment of wondering what I can do to improve the environment of which I live. And it also made me feel a little annoyed at how many white plastic bags I saw strewn throughout cornfields that looked like "Potential Snowy Owls," but simply ended up being discarded trash. As my friend shared with me last year, "You see 10 plastic bags before your first Snowy Owl."
Before getting snorted at in my friend's field, I was reflecting on how I have changed this past year as I gazed at the same star formations from the same field as the year before. Yes, part of those reflections had to do with how I've grown as a photographer, but I have also grown as a priest and a Christian. I am finding an inner confidence to be more bold about how I live my faith and sharing my passion for creation, even though I know it will face occasional ridicule. I am staring to find the confidence and freedom to simply be the person God wants me to be. I know that sounds rather simple, but its a sign of the organic growth that I have experienced during these challenging times.
The one area of growth that still needs work is caring for the creation that is my body. My recent illness evoked the predictable fears of Covid-19. After finding out it wasn't Covid, the next thought was, "How can I take better care of myself?" It's the odd paradox of my life and I think the life of many: When we strive to not live for ourselves, we can easily fall into neglecting ourselves. My hope is that in a year's time when I post another image of the night sky from my friend's field and get excited about next winter's first Snowy Owl that I can write about the success I had with self-care. Welcome to my Advent "New Year's" resolution!
Spiritual Exercise: How have you grown over the past year? How have the rhythms of your daily life contributed to your growth? How can you contemplate the routine of the changing seasons where you live? And how can they be a backdrop to measure how you have grown? Pray with that this week and may our contemplation of creation lead us to love God, to care for our neighbor, to care for our world, and care for ourselves.