Well, as I feared, the learning curve on my gifted monochrome camera is going slower than I hoped. I have learned how to use the camera – that's not the problem. The problem is I haven't used my heavy tripod in years since I've gravitated toward smaller astro-setups. In other words, I'm trying to figure out why the tracking arm wont track. The joys (and pains) of a hobby astronomer.
So, until I can find someone who understands the intricacies of Celestron motor drives, I put the frustration aside, grabbed my tried and true small setup, and went out for some peaceful nights. The spring fog is gone and we are in that "sweet spot" of sky conditions – humidity is still low, but the temperatures are just warm enough to stay out late and not be thinking more about the post observing hot chocolate or brewed tea that awaits.
Experiences like my tripod not working can make me feel like I failed. I was given a gift (which I will eventually use), but my lack of knowledge in certain areas makes me hit road blocks. At the same time, there is something fascinating about astrophotography that the more I struggle with it, I still can see improvement. For example, after doing a lot of research about auto guiding and tracking telescope mounts, it made me approach my simple setup differently. I also realized my editing software had free astrophotography editing tools I didn't know existed. Cardinal sin of all males – Read the manual! Amid all this "revelation," I finally am coming close to images I always hoped achieve. What do you think?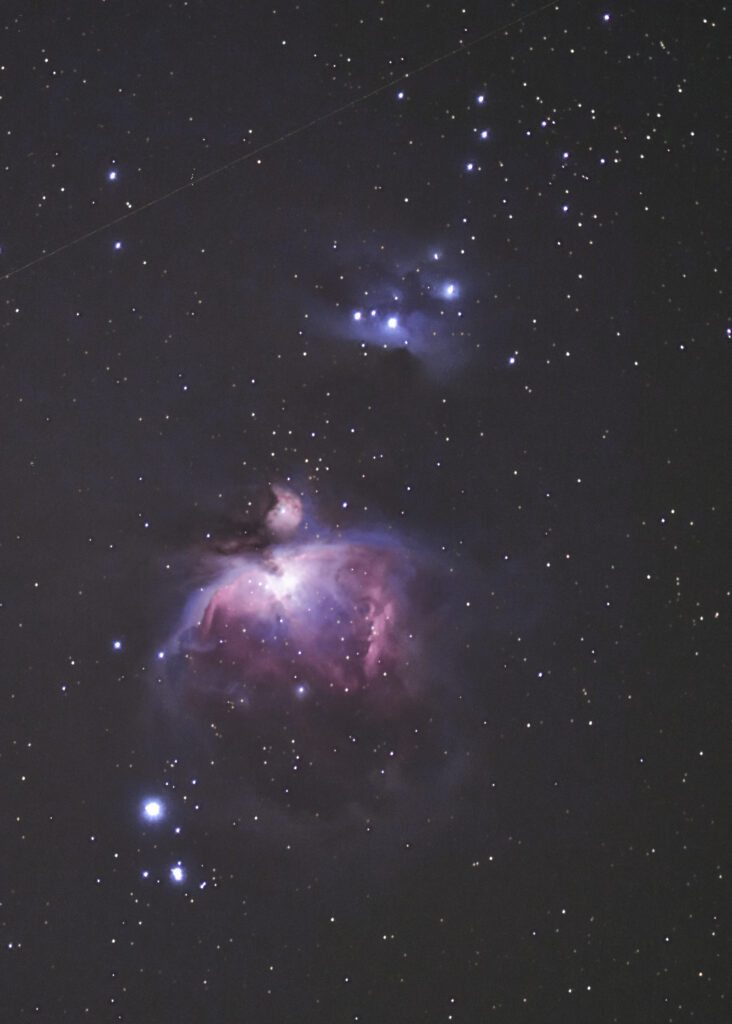 When I saw the final results, I was tempted to remove the satellite trail running just above the Running Man Nebula. I know how to do that now, but just before I went to edit it out, I thought, "No, it was part of the experience of the night – leave it in." (Still, curse you Elon Musk!)
I took 30 minutes of images – 30 one minute exposures. In the past, I would have stacked all the images with the end result being frustration, wondering why properly focused images were blurry after the stack. Again, my recent studies of this science and art form taught me that for best results you need to go through and examine every image for issues. It was a breezy night last night and, after zooming in at a pixel level to examine the images, only 6 of the 30 were usable. Small movements of my camera setup from the wind introduced small amounts of blurriness into 24 of the images. Alone, you wouldn't be able to tell the difference looking at the "global image." However, when you stack all the images together, all the variations become one blurry image. Result – Better images with less frustration!
I know that some of may be asking, "Why does he always take images of the Orion Nebula?" Fair criticism. For one, it's beautiful and, two, it's a good starting point for astrophotography. Now that we're getting into "Milky Way Core Season," I'll be transitioning to image the Lagoon and Trifid Nebulae.
A couple weeks ago, I saw some of the first calibration images from the James Webb Telescope. Here's a brief video that explains the process.
When watching this, it puts my frustration with my heavy telescope mount in perspective. It also reminded me of how I focus my images. When I saw the diffraction spikes that signaled to NASA that the James Webb Telescope mirror was aligned, it reminded me of how I use a Bahtinov Focusing Mask to help focus my images.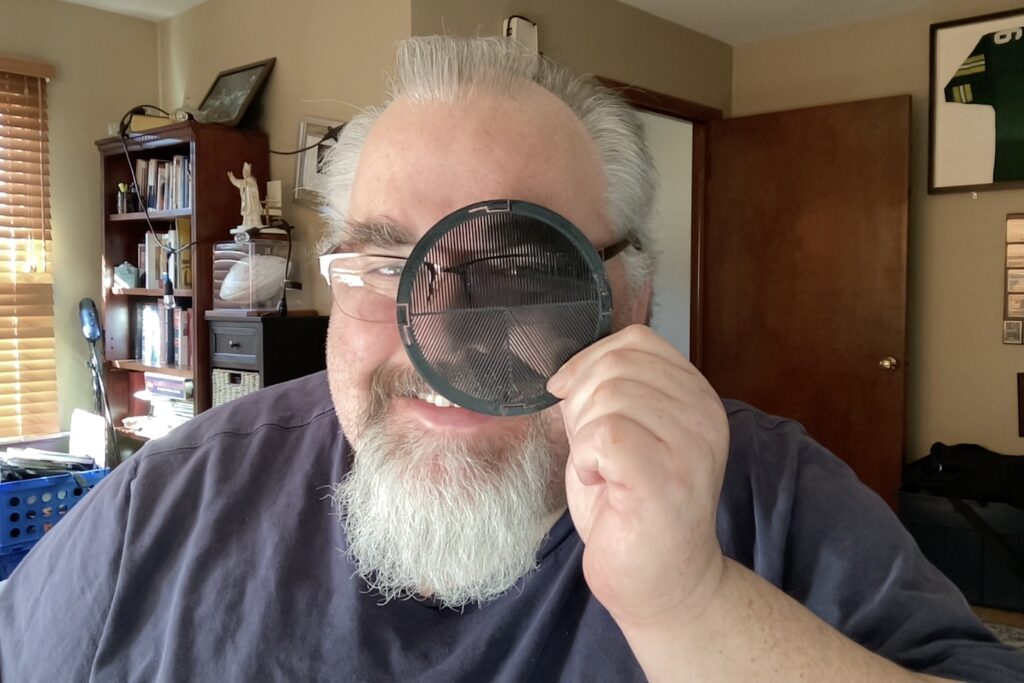 What the mask does is defocuses your image in such a way as to create diffraction spikes. Once your image looks like a squashed spider with really long legs, you're in focus!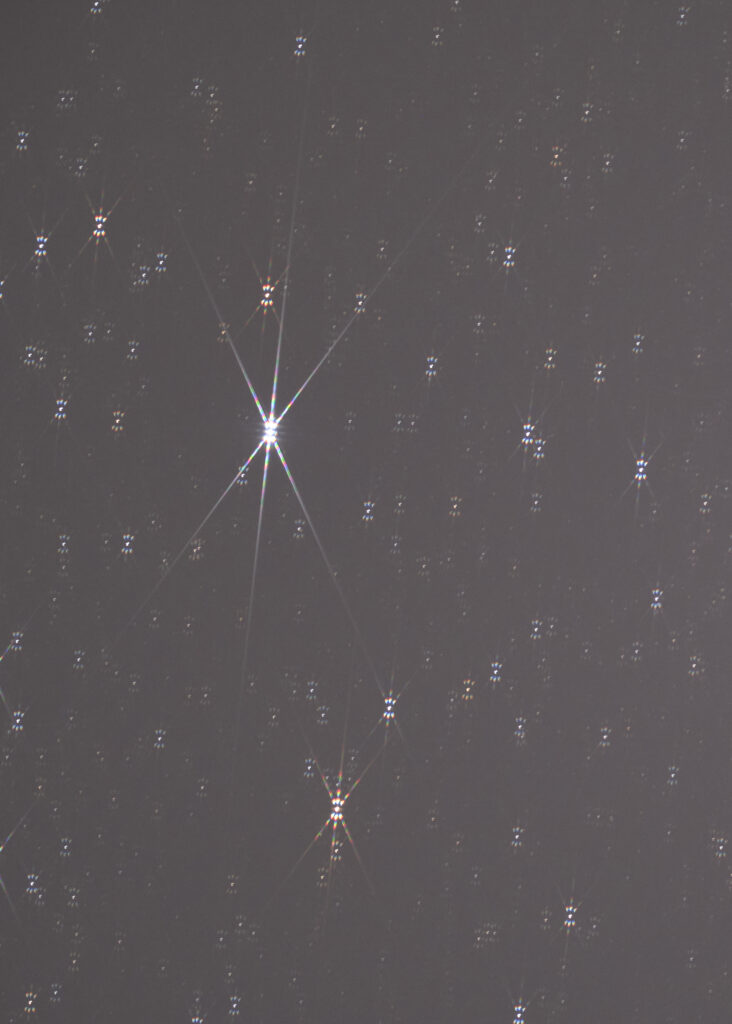 I don't know if James Webb used a Bahtinov inspired focusing tool to focus their images, but it was a neat moment of connection for me to see a similar pattern on the most advanced space telescope in history!
Failure and success. Growth and transition. Despite my technological frustrations, I am amazed to look back at how I've grown in my love of astronomy over the years. I never thought as a Catholic Priest I would have an opportunity to not only use astronomy in my ministry, but actually feel like I'm contributing to something. It sometimes makes me wonder, "Where's this going?" The honest answer is, "I don't know." However, the joy that I've found in the process makes me care more about engaging the process than focusing on the future. In many ways, that's also where I am at in my spiritual life. Is it "perfect?" Far from it! Is it authentic, fruitful, and meaningful. Absolutely! Therefore, let the journey continue!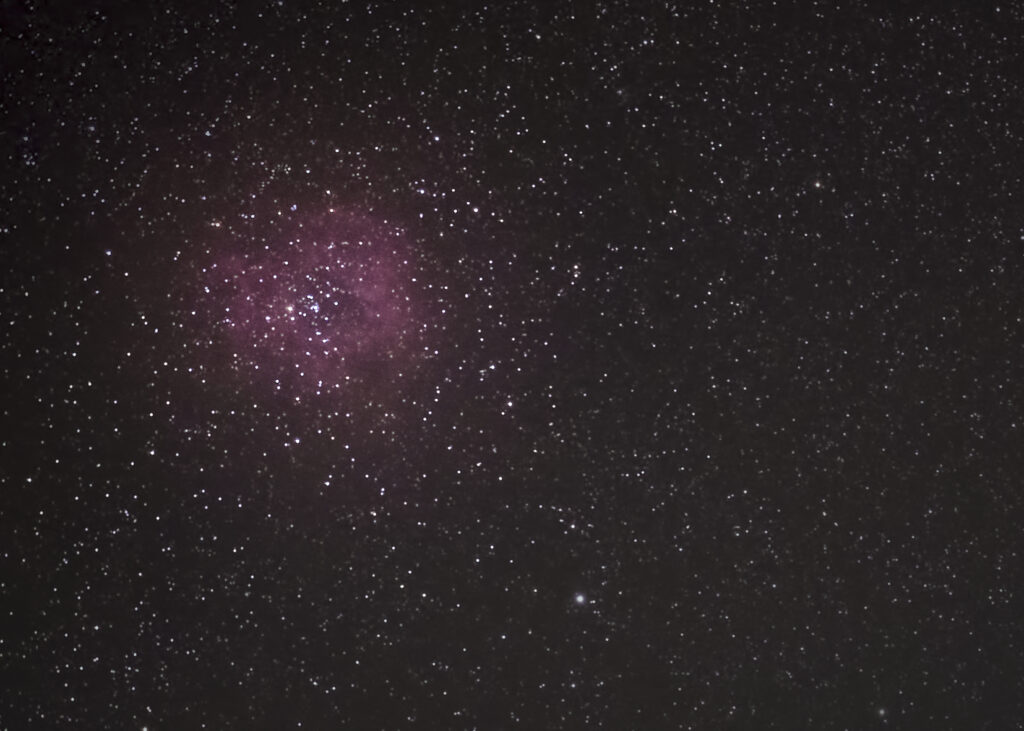 As spring arrives, all the signs are pointing to transition. Migrating birds are returning to where I live, the temperatures are stubbornly warming up, and the hope of new life as we approach Easter is beginning to awake. Every year we go through this cycle of transition, growth, failure, success, wounded-ness, and healing. The key is to find in our transition a sense of growth and becoming. For me, astro and wildlife photography have shown me not only growth as a photographer, but also provide a collection of "nature's icons" to reflect upon how I have grown. What are the "sacred images" or "icons" that reveal you're growth? What is your story of transition? Pray with that this week and happy Monday!