To begin, Happy Epiphany! Since my post from a couple weeks ago reflected on this feast, I'll spare you another Star of Bethlehem reflection. All I'll say about Epiphany this week is that I pray for you that God will illumine your heart with the light of truth in a new way in 2023!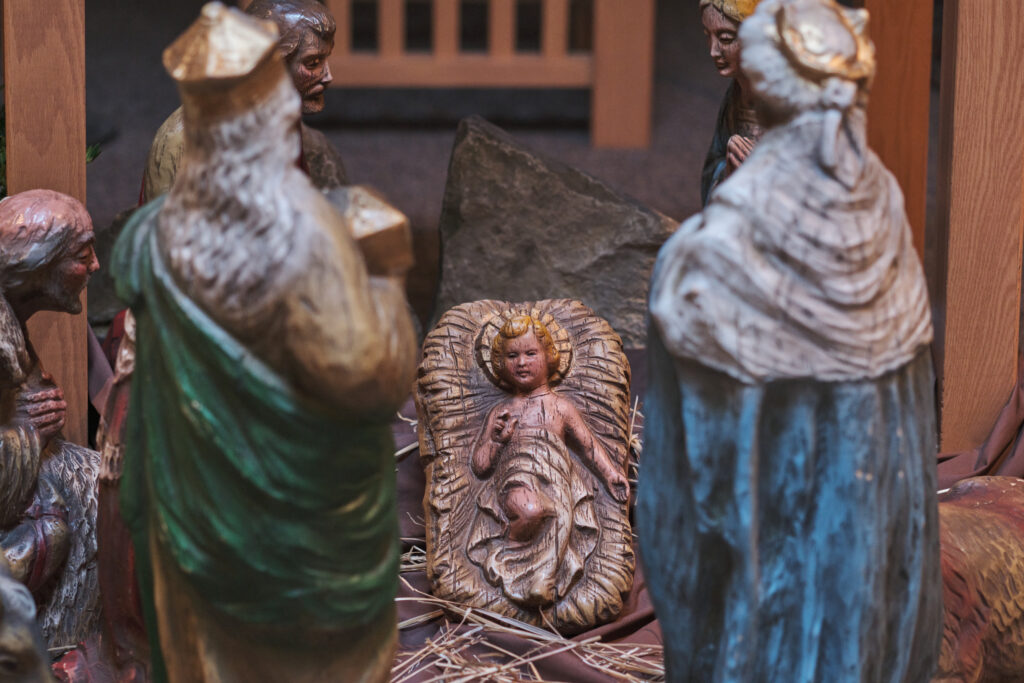 Now, onto my plea for help!
As it was for all of us, Covid-19 threw a massive monkey wrench into the gears of our lives. Amid slow downs, shut downs, and social distancing, it's safe to say we have experienced varying levels of spiritual and emotional vertigo. Yet with time, patience, impatience, struggle, success, failure and endurance, we are rediscovering a sense of "normal"… presuming that normal is what we should achieve. (I pray about that almost daily.)
Part of my return to normal is revisiting an idea I had for my posts that I put on the shelf. What is the idea, you ask? I desire to make my contributions to Sacred Space Astronomy more interactive. I've contemplated purchasing a "smart telescope" to not only take images of the night sky, but also do live streaming. And that's where you, the reader, comes in. I need your feedback!
Pre-Covid-19, I made a donation to a smart telescope "fund-me" initiative called the "Dwarf II." Since Sacred Space Astronomy is not in the business of promoting businesses, I'll spare you the details you would find in a typical telescope/camera review. Instead, I'll simply say that, after lengthy delays amid global shut downs, the telescope/camera is on its way!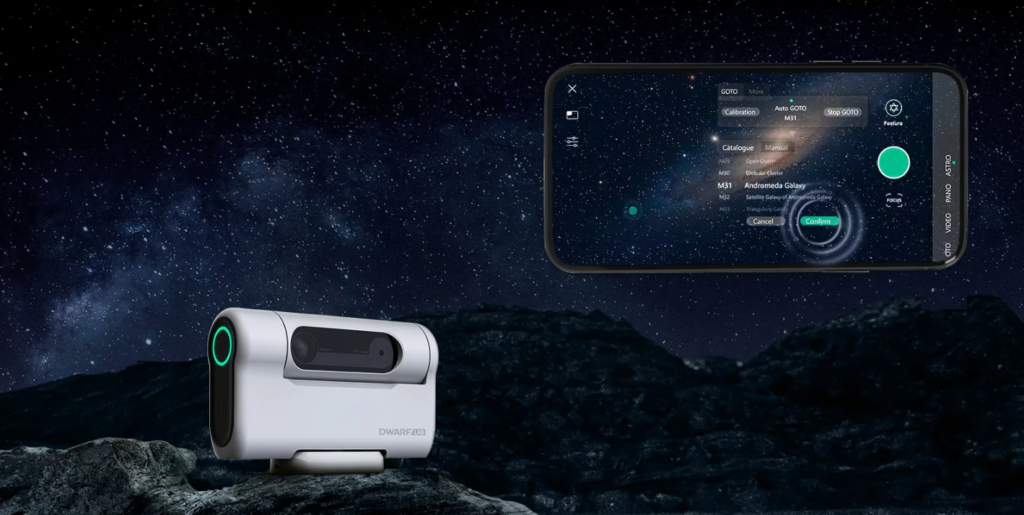 Now, for the fun part: How can I use it? Well, first of all, I have to get the telescope. No need to dive too deep until I find the power button. Still, a handful of independent reviews are giving me ideas for a number of uses.
The obvious use is to take images of the night sky and share them on Sacred Space Astronomy.
If the automation works as advertised, it will be easier to set up my telescope to do optical observation while imaging the sky. For now, the routine of setting up my camera limits the time I have to observe – limiting me to naked eye and binocular observation while imaging.
Three, the company is developing a livestream option so I could, hypothetically, have a Zoom call or a YouTube live stream from my rectory office while sharing a feed from the Dwarf II. (This idea was part of the reason I started a YouTube Channel… I'm looking forward to getting back into content creation.)
The first two use cases are straight forward enough. The third will take time to test and see if it's possible. If it does work, that could give us a new way to connect as members of Sacred Space Astronomy… presuming that would interest you.
From my days of teaching High School Astronomy, I have a lot of ideas of how we could do a virtual "Night Lab" as members of Sacred Space Astronomy. At the same time, I also know that you, the reader, may have far better ideas than I do about what these Night Labs would look like.
Therefore, I leave you with this question:
Please, share your thoughts in the comments.
I'm excited about the potential of this opportunity! If nothing else, I will share with you the images from the Dwarf II as part of my future reflections. Let's hope and pray that this tool might also give us an opportunity to explore ideas and get to know each other as virtual community!