These past few weeks I have been intentionally absent from the blog. The initial reason was to give myself a little more time to work with my new monochrome camera and share a series of pieces about the camera's "first light," even though its a used camera.
Then it happened. The invasion of Ukraine and the ongoing war that has put the world on edge. Since I tend to have a "popular" angle to my posts of occasionally commenting on social issues, my gut said, "Write about the war." My head retorted, "What do I write?"
I don't know about you, the reader, but I find myself going through an odd "spiritual vertigo" of feeling like the world outside of this war is clipping along with little concern. There are moments, though, when the dark cloud of war creeps in and the fears and concerns of what could happen grips the heart. Perhaps its just my insecurities on full display, but something feels terribly different about this war.
Amid all of this, spring fog is starting to dominate the Wisconsin weather cycle. What does that mean? It means that even clear skies aren't… First light for my camera will have to wait. So, I've compensated by embracing my other emerging passion – Nature and wildlife photography.
Even though spring presents astronomical challenges for hobby astronomers in "The Badger State," it also is a time of welcoming back wildlife that left for the winter – And not just my retired parishioners who are returning from their winter homes in Arizona!
To try to get my mind away from concerns of war, I have been taking some nature walks at Beaver Creek Reserve. The reserve is also the home of Hobbs Observatory – A place I know well. Since I've developed an interest in finding one of Wisconsin's winter guests, the Snowy Owl, I decided to look for some Barred Owls. Their call is distinct and is identified by its rhythm. American birders say the best way to hear a Barred Owl is to listen intently for the pattern, "Who, Who…. Who cooks for you?"
I find great joy in the comical mnemonic devices we develop to remember and identify things. As I was looking and listening, I found a beautiful area to take a short rest. After walking for what felt like a mile or so, my legs needed a break. I sat down and began to enjoy something that always brings peace to my heart: Silence.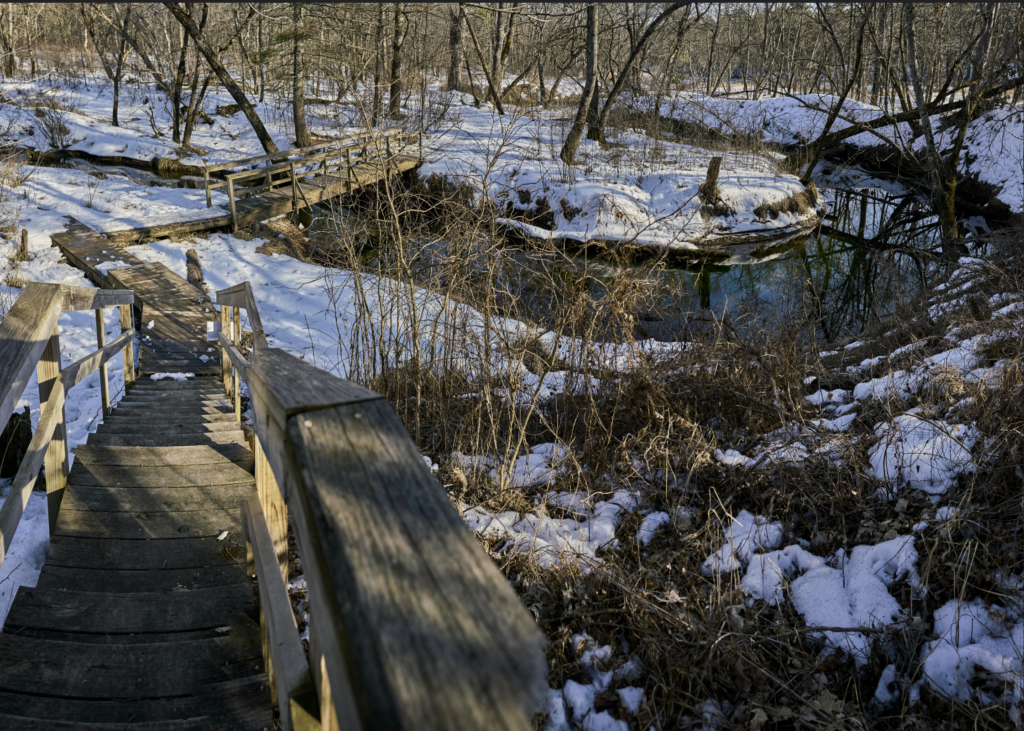 In that moment, I began to "hear silence." Yes, this might sound a little like crazy talk on the surface, but those who enjoy going out and simply sitting under a night sky or have a deep prayer life know what I'm talking about. It's a certain absence of noise that is unique, peaceful, and tranquil. It's a state that opens up my mind to the beauty of creation and helps me listen for God's inaudible voice.
Then it happened. A thought – "Do the people of Ukraine hear silence right now?" My mind began to wonder what it would be like to have this silence broken by the sound of air raid sirens shortly followed by the shattering sounds and effects of bombs. I went from blissful peace to reentering the tension between a world that does not know war and a world at war. Then, my heart found rest again. My silence was broken not by the sounds of war, but a call, "Who, who… Who cooks for you?" Sadly, I couldn't find this owl that is fascinated by who cooks my dinner.
What I find encouraging at these difficult times is that there are brief moments of hope. In Wisconsin, the blessing of spring fog in the morning and night is that the snow is melting and spring is coming. Two birds of hope in our state is the Robin and the Horned Lark. When you start seeing these feathered messengers of hope, you know that warmer weather is ahead.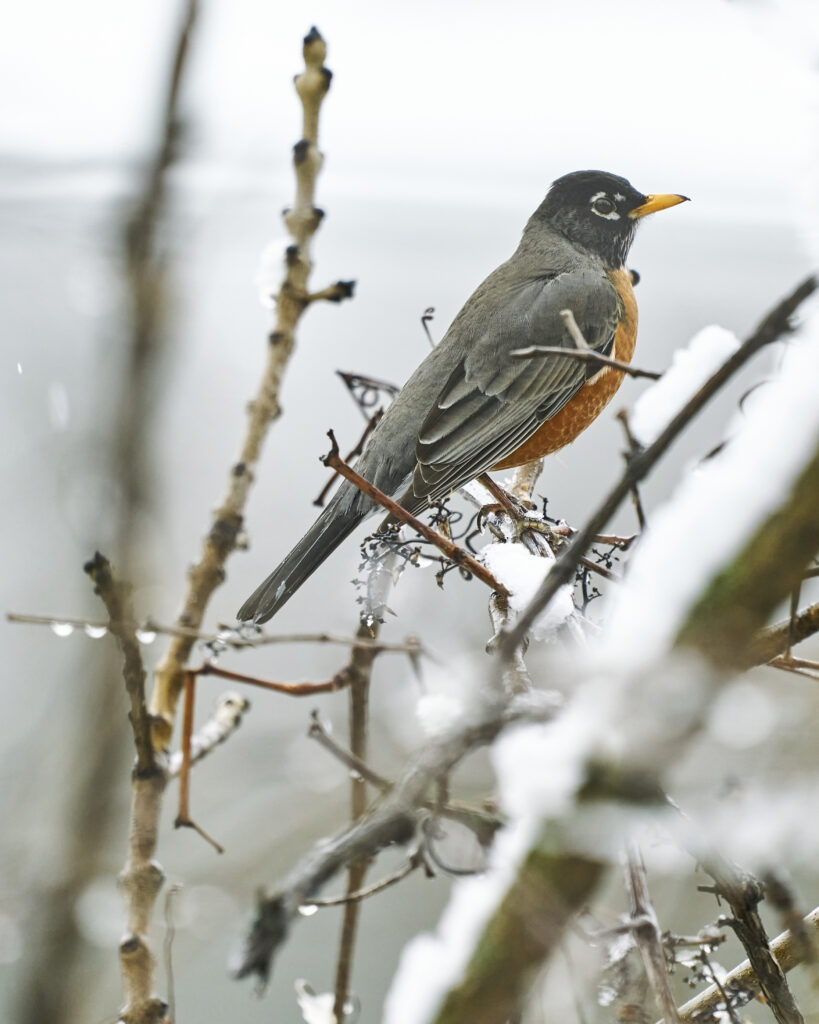 It has been reported that three Prime Ministers are traveling to Kyiv today to meet with the President of Ukraine. Will this visit provide hopes of peace that are akin to the birds of spring? Will it be another sad chapter of an already sad war? Time will tell.
All I do know is that my moments of peace this past weekend helped calm my heart. In an odd way, in a situation that feels profoundly hopeless, it gave me a moment of hope. And I pray this post gave you a moment of hope too.
Take some time today to listen for silence. Pray for a peaceful end to this war. Pray that its end may lead to a deeper sense of peace in our world. Peace that is not simply the absence of war and the dropping of bombs, but peace that is rooted in our common kinship as citizens of this good earth. Peace that comes from God alone.
At our parish, we are praying a Rosary for Peace each weekend. I composed a prayer we say at the beginning of the Rosary. If you are so inclined, I would invite you to offer this prayer as well.
Lord, The world you created faces crisis, And the people you created in love are waring among themselves. May this time of prayer allow our broken world to be met with your peace.

Peace between waring nations. Peace between family and friends. Peace between Christian and Non-Christian. And peace with you.

Heal us of our brokenness, Forgive us our sins, Sins that have separated us from your love.

Mary our Mother, Love us, Love this world, Love the peoples of Ukraine and Russia.

Love those who perpetuate violence, Love those who are victims of this violence, and love those who long for peace.

Pray for us now that our world will turn away from the path of war and ruin. Intercede for us that we may return to your Son, Jesus Christ.

Wrap your mantel of love around us, And reveal to the world your maternal heart.