Description
Created from Jill Nichols' artwork, "Phi," exhibited at the Vatican Observatory Museum. Celebrating the heart, soul, and beauty of the cosmos and divine feminine.
Exclusive Offer!  Use coupon code VOF to save $25.00, plus the Vatican Observatory Foundation receives $50.00!
Made in Italy, 100% Silk, 63 x 168 cm (25 x 66 in).
Full image of the scarf: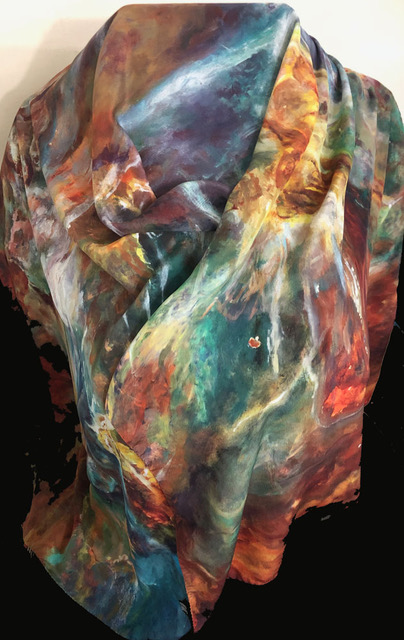 "Phi" painting hanging in the Vatican Observatory Museum:
See more of Jill's artwork at her website: https://www.jillnichols.com/