Featuring Fr. Christoforus Bayu Risanto SJ, or just Bayu as we all know him, and the latest news of the Vatican Advanced Technology Telescope!
Just for our Sacred Space Astronomy members: on the next Full Moon (actually, the day before, this time), April 25, a week from when we are posting this, we'll be holding our regular on-line meetup where we get to know and chat with each other, and with astronomers and scientists from the Vatican Observatory.
This month will feature Fr. Christoforus Bayu Risanto SJ. Those of you who were at our last public event, the annual seminar in Tucson in February 2020, may remember him as a member of a panel discussion there on faith and science.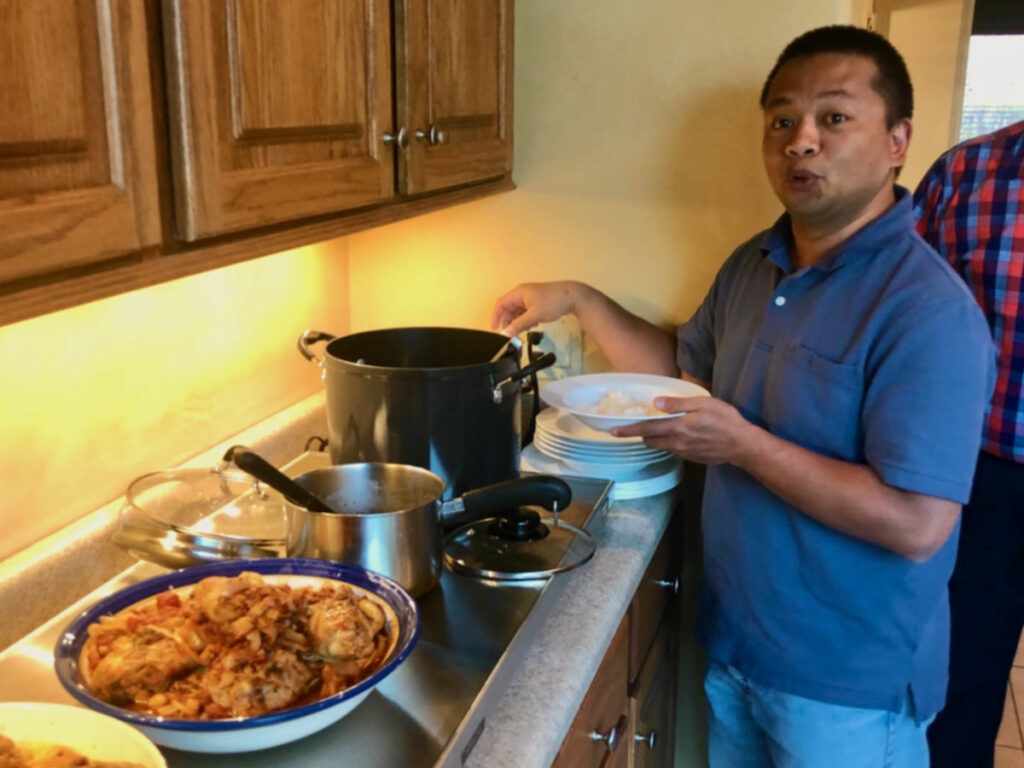 Bayu, as we all know him, is about to defend his PhD in Meteorology at the University of Arizona. How did a kid from Indonesia, a primarily Muslim nation, wind up as a Jesuit priest? What was it like to teach on a South Seas Island? What was his path to the American midwest, and finally living with a bunch of astronomers in Tucson? What can he tell us about climate and how it is changing, in places like Saudi Arabia and South America? And what are his favorite movies?
What date? Sunday, April 25: this is the day before Full Moon in Tucson, because on the day of the full Moon itself I plan to be on an Amtrak train going through parts of New Mexico with no internet and indeed little cell phone coverage… this will be my first vacation in over a year, ending up with me ultimately catching a plane to Rome!
What time? As before, these meetups will happen around lunch time in North America: in particular, 10 am Tucson time, which is ONE PM Eastern Standard Time.
How do you access the Zoom link? Join Sacred Space Astronomy and you'll get an email with the full link!