Join us November 8th for our the next Full Moon-th Meetup where we'll chat with Deirdre Kelleghan – an astronomer, astronomical artist, and educator doing an extraordinary amount of outreach – and she's a Sacred Space Astronomy author!
We'll also have the latest news of the Vatican Advanced Technology Telescope*.
This meetup is a perk for our Sacred Space Astronomy subscribers: on Tuesday November 8th, we'll be holding our regularly scheduled on-line meetup where you get to chat with each other, and astronomers and scientists from the Vatican Observatory!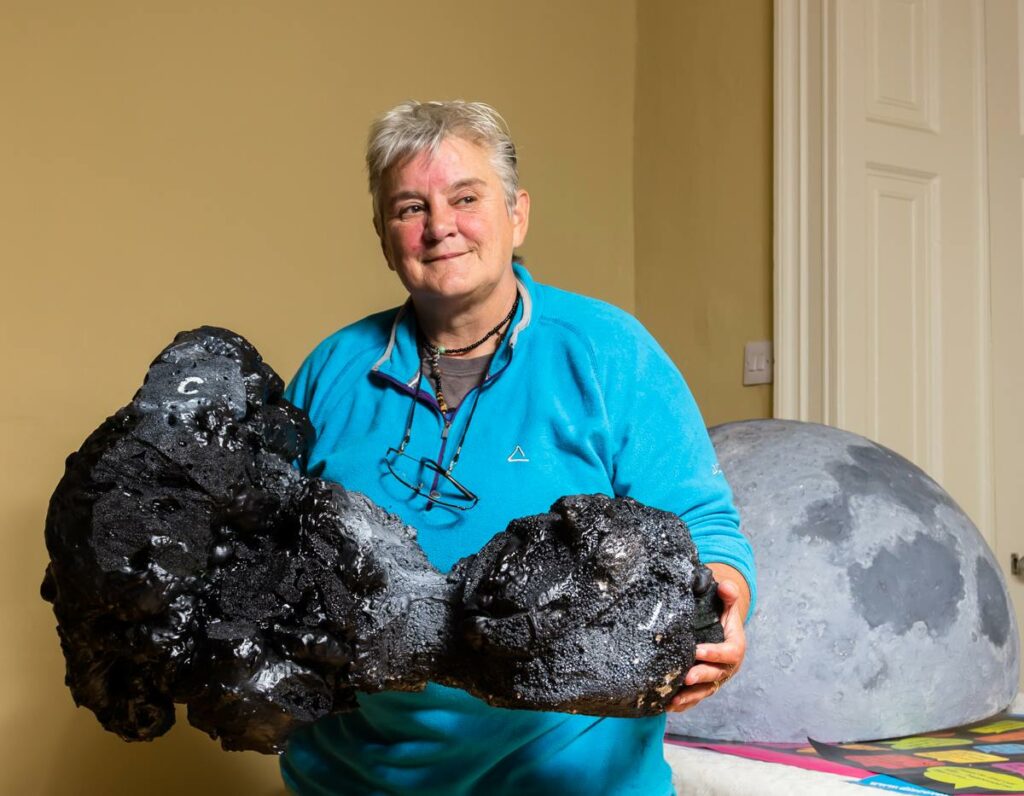 Deirdre's Involvement in Amateur Astronomy:
September 2004 – present: Member of The Saturn Observation Campaign – Informal Outreach Education for JPL/NASA
May 2004 – May 2005: PRO Irish Astronomical Society
May 2005 – April 2009: President of The Irish Astronomical Society
2009: Member of The Irish International Year of Astronomy Steering Committee
2009: National Coordinator Sidewalk Astronomy for 100 Hours of Astronomy
2009 – present: Outreach / Vice Chair Irish Federation of Astronomical Societies
2009 – 2013: National Coordinator for Astronomers Without Borders – Global Astronomy Month 2010
2010 – present: Representative for The European Association for Astronomy Education
2010 – present: Deirdre runs the only school-based astronomy club for young children in Ireland: St. Cronans Stargazers, Bray Co Wicklow.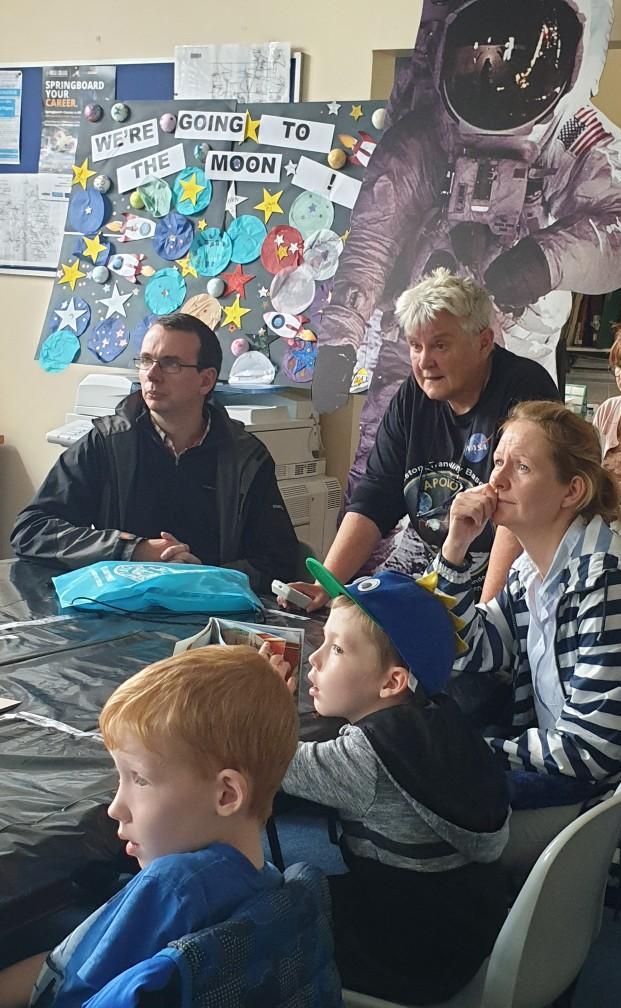 Short Curriculum Vitae Art / Astronomy:
Msc in Education (e-learning) Training Management at Dublin City University (deferred at the moment)
Certificate with distinction in Astrobiology from Edinburgh University (online)
Diploma in Communication from the University College Dublin
FETEC Level 5 Business – Bray Institute of Further Education
Diploma in Art in Industry and Commerce from Rathmines College of Commerce (1970's)
Sample of Deirdre's Artwork: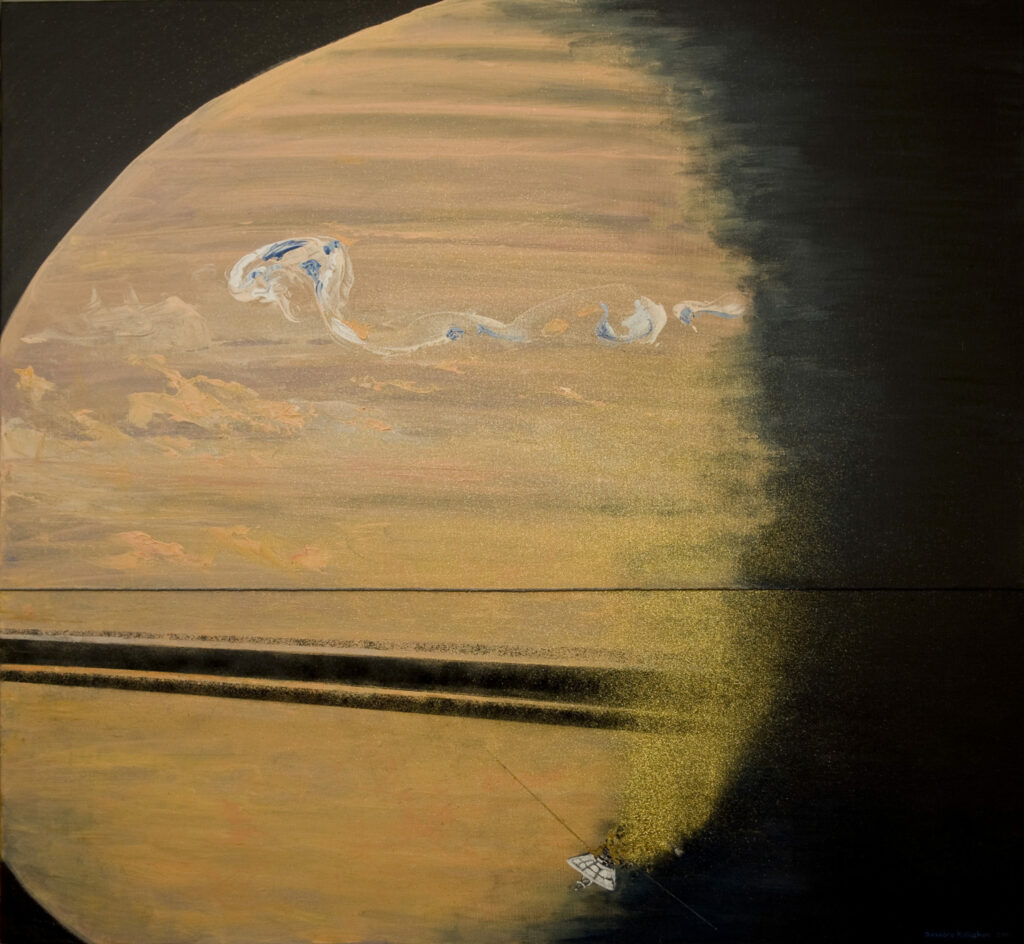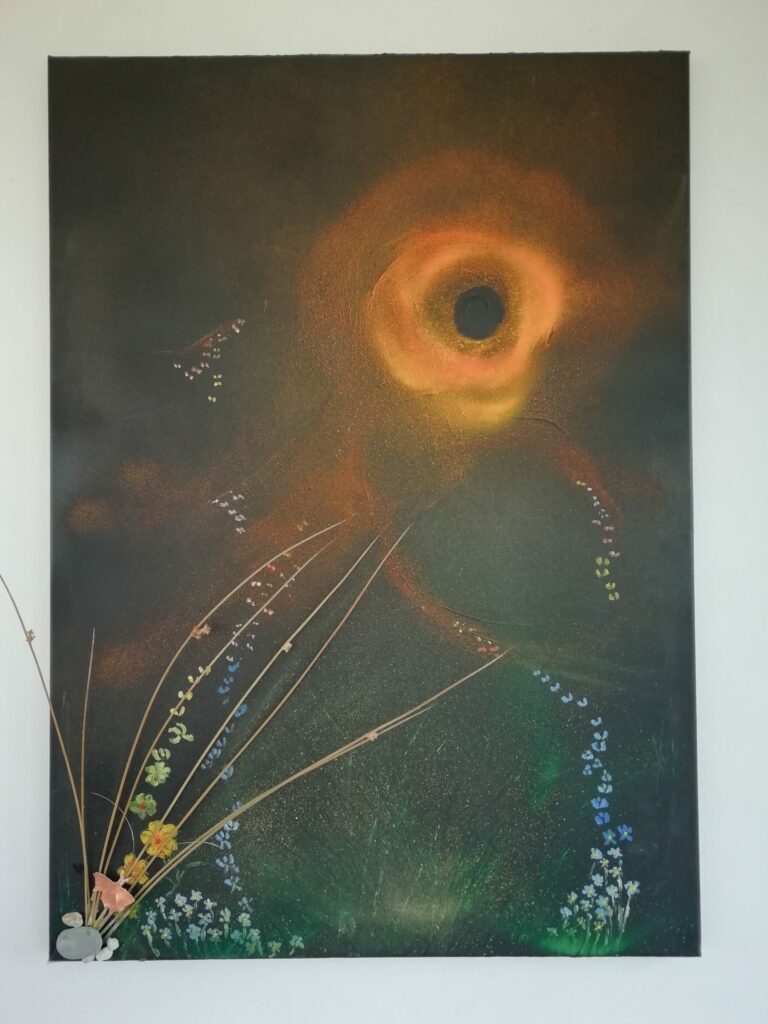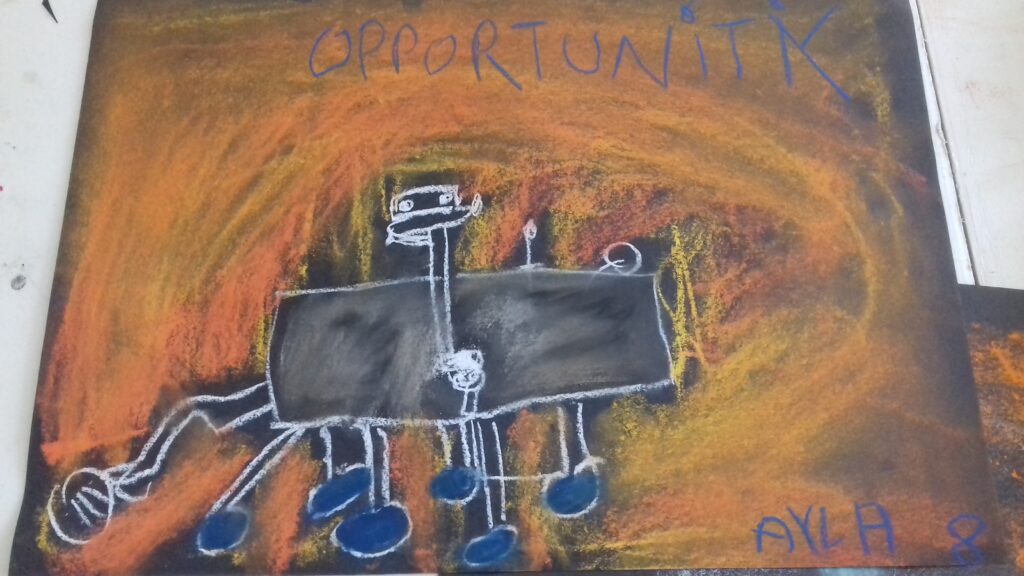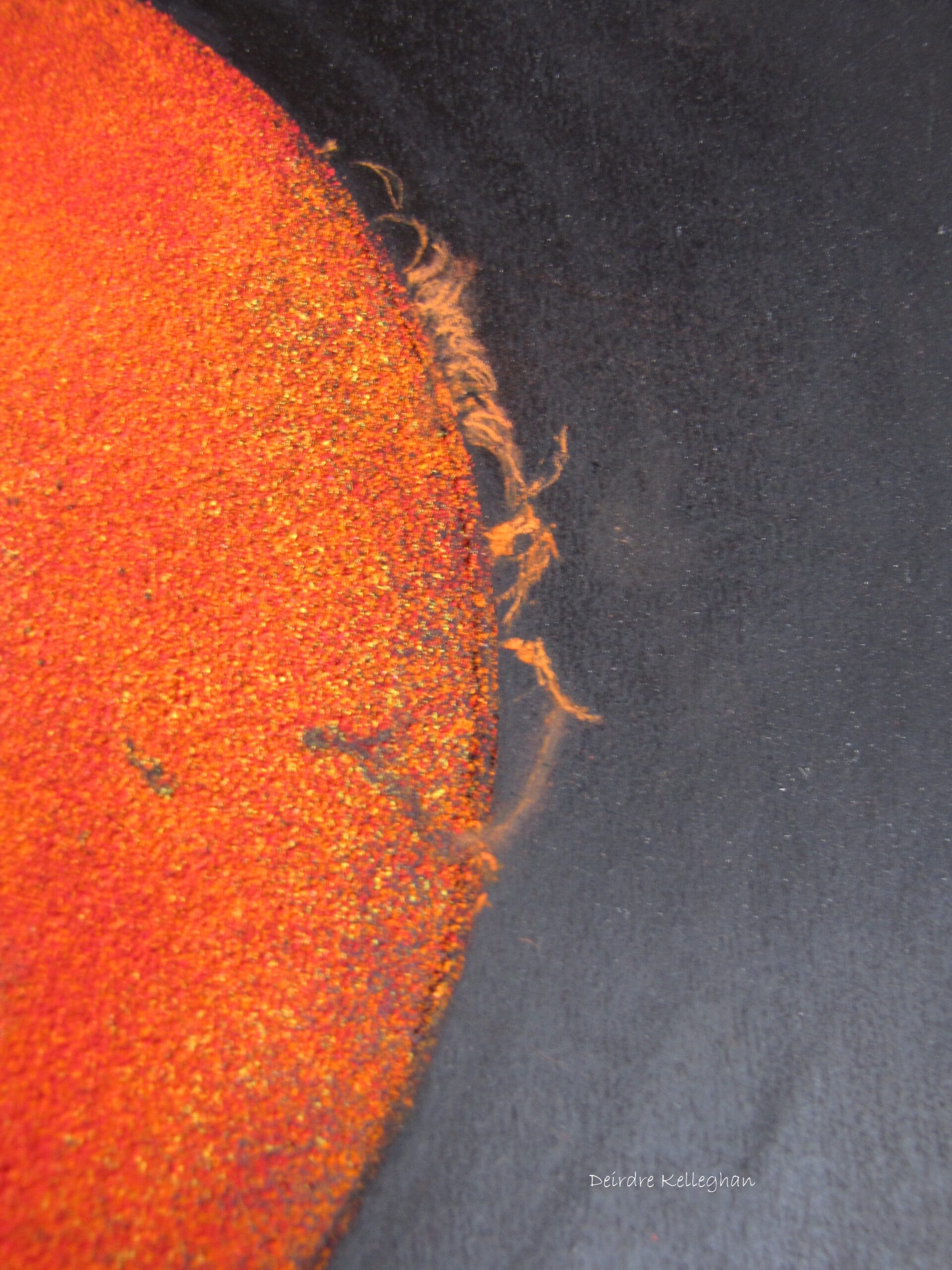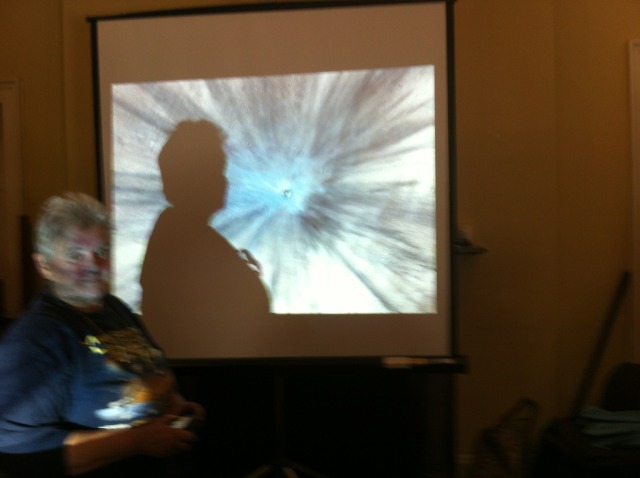 ---
When? Tuesday, November 8th: Rain or shine
What time? These meetups will happen around lunch time in North America: in particular, 10:00 am Tucson time, which is 12:00 PM Eastern Daylight Time.
How do you access the Zoom link? Join Sacred Space Astronomy and you'll get an email with the full link!
---
*The Vatican Advanced Technology Telescope consists of the Alice P. Lennon Telescope, and the Thomas J. Bannan Astrophysics Facility.