I held off posting about the Lucy mission flyby of asteroid 152830 Dinkinesh because I was pretty sure that more information was on its way – and I'm glad I did!
On Nov. 1, 2023, the Lucy spacecraft flew-by the main-belt asteroid Dinkinesh at a distance of about 300 miles, travelling at 10,000 mph. NASA posted the following photo on Nov. 2nd, showing that asteroid Dinkinesh has a companion! The image shows the smaller companion emerging from behind the larger parent asteroid: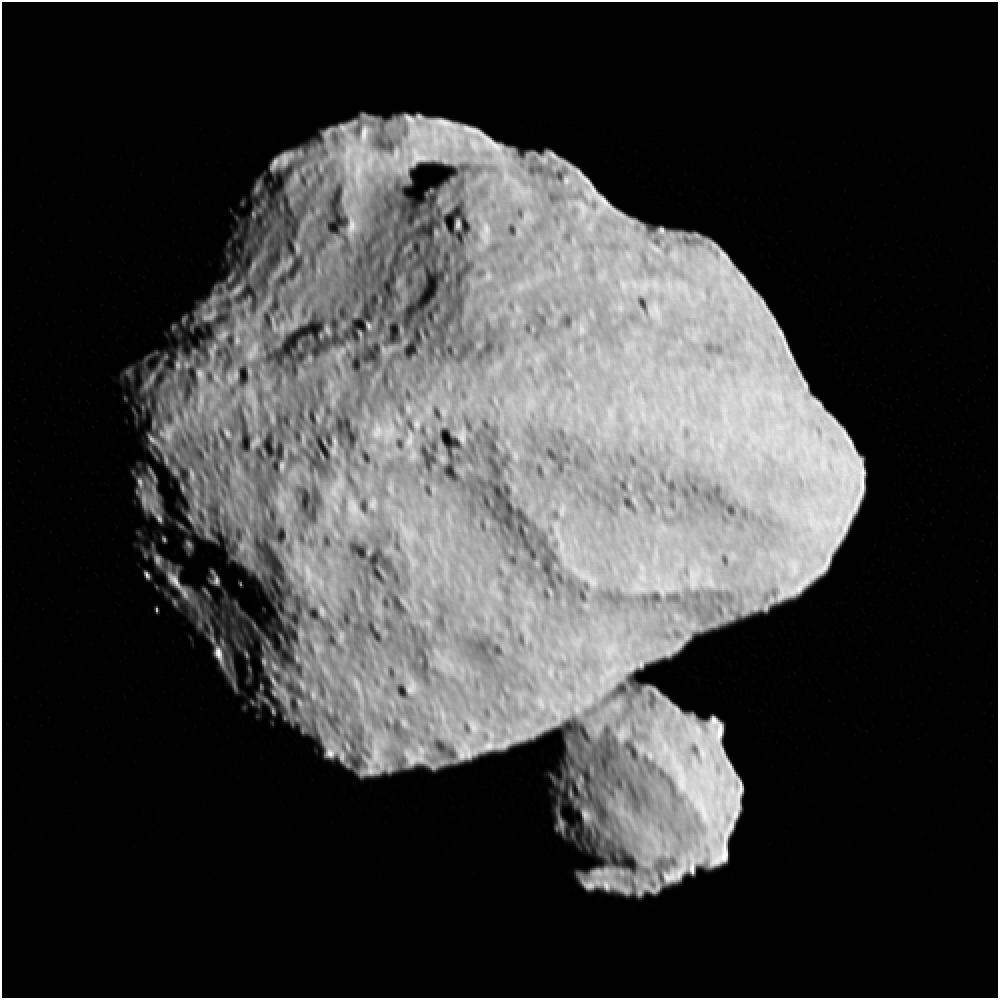 They also posted this grainy animation showing the companion orbiting at a surprisingly close distance to Dinkinesh: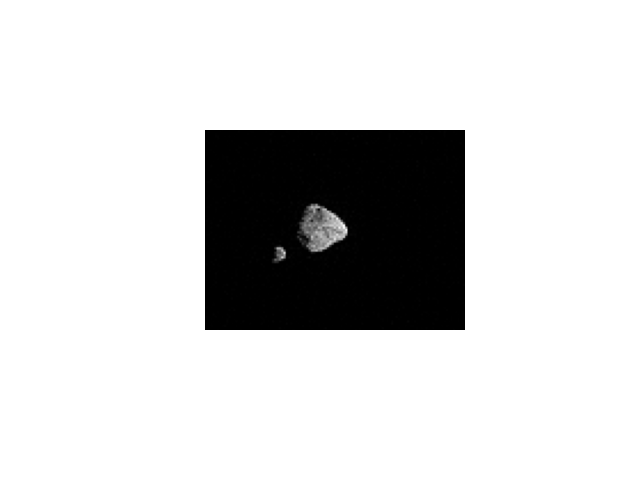 Then, on Nov. 7th, NASA posted a new photo showing that the companion is itself a contact-binary! From the looks of it, the companion is tidally-locked with Dinkinesh along its long axis.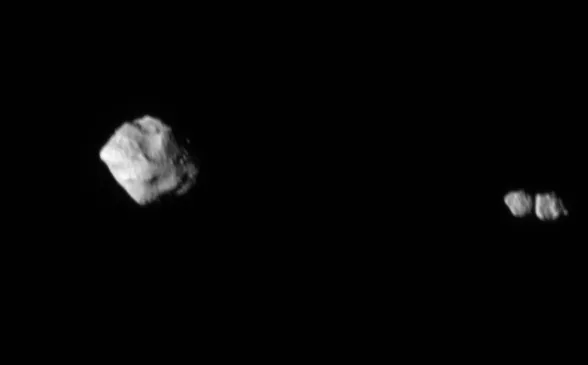 At the time of this writing, the JPL Small Body Database entry for Dinkinesh does not show any companions – it will be interesting to see how the companion(s) get named.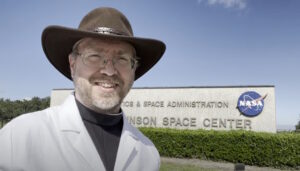 Br. Bob Macke is on the Lucy mission team, and I'm sure he'll be updating us with more info on asteroid Dinkinesh… just as soon as he can pull himself away from having so much fun doing analysis of asteroid samples from OSIRIS-REx!