Well, the red planet is back in the News again! And when looking at some of the initial video and images of the mission, there is much to get excited about!
Mars Missions have always had a special place in my love of science. As I've mentioned in the past, the Pathfinder mission was my "Apollo" moment, following the mission closely in my final year of college and first year of graduate school.
While acquainting myself with the Perseverance rover, my interest in our distant neighbor has been reignited. Whether it be the open source images provided by NASA (thank you!!!) or the fun binary code Easter egg in Perseverance's parachute exclaiming "dare mighty things," my attention has been turned to the rusty red dot in night sky!
When I combine Perseverance with my love of photography, I find a rare opportunity to possibly do some real science with this Mars mission. Since NASA has open sourced Perseverance's images, anyone can download them to do their own citizen science or just enjoy the Martian slide show. (Click here to see Perseverance's images) Since these images are taken in what is called a "RAW" format (meaning they contain the maximum data the camera sensor can capture), anyone with editing software can create their own edits of the Martian landscape!
When I downloaded some of the images, it was obvious they were "full spectrum" images. What that means is that the images taken contain not only the visible spectrum of light, but also Ultraviolet and Infrared wavelengths. This makes sense since full spectrum photography offers a great range of scientific applications. For example, law enforcement will use full spectrum photography at crime scenes to find evidence this is imperceptible to the visible light spectrum, but visible to full spectrum. Here's a video from Fujifilm that explains their full spectrum camera designed for law enforcement.
So, has "yours truly" tried any science with the images yet? Nope, but I intend to do some investigation in the future. First, I need to do a little more study of how to use full spectrum photography to research landscapes. For now, I decided to simply take these images and do something I greatly enjoy: Use full spectrum images to create visible light panoramas. 
Any full spectrum image can be edited to display the visible light spectrum. The process isn't perfect and often presents some abnormalities because of the full spectrum image capture. Still, it's a lot of fun once you learn the process! Below is a series of images of the Martian landscape Perseverance captured as it was making its approach for landing. I identified a series of images that could be "stitched" together into a panorama. Here are the unedited images and the initial panorama I created.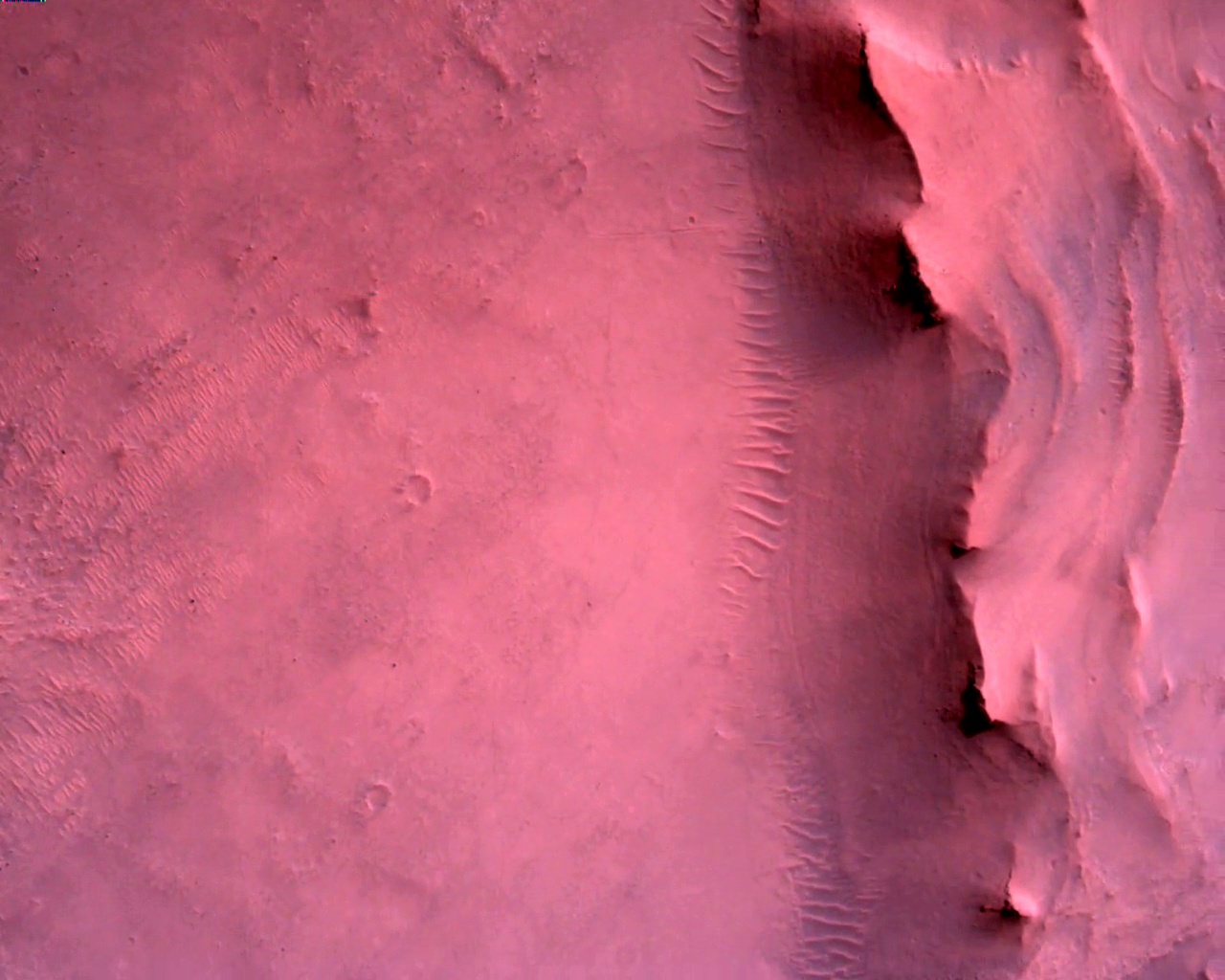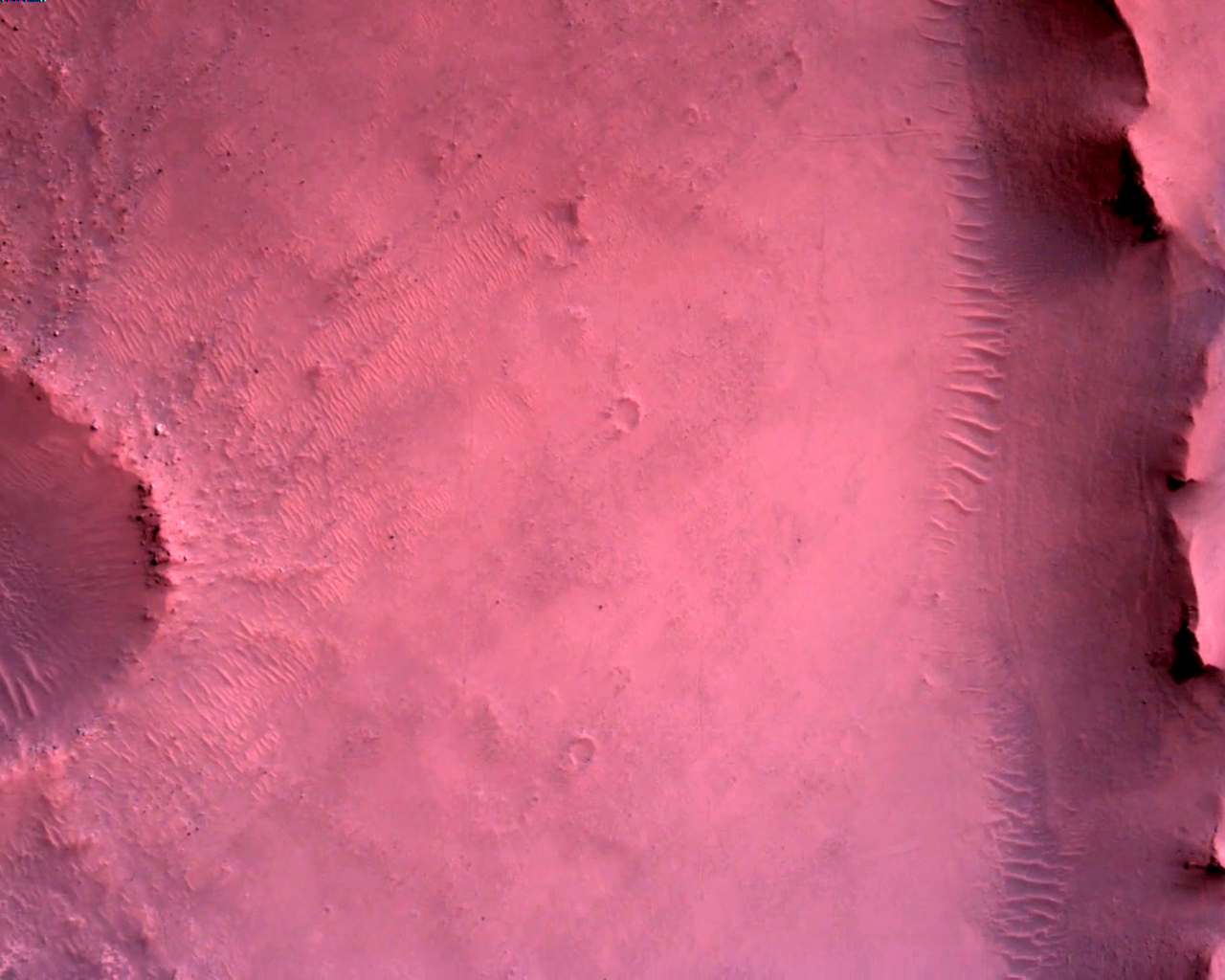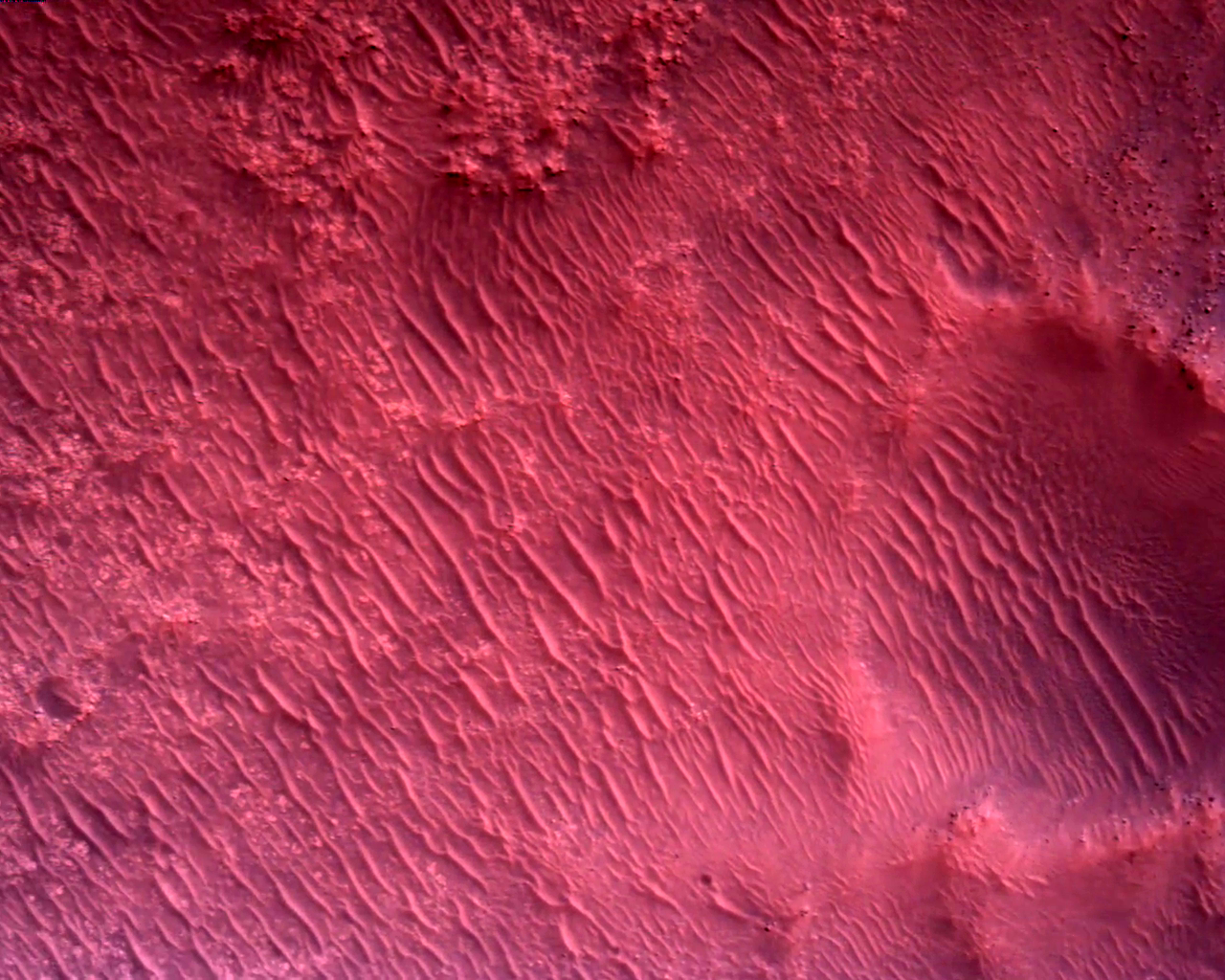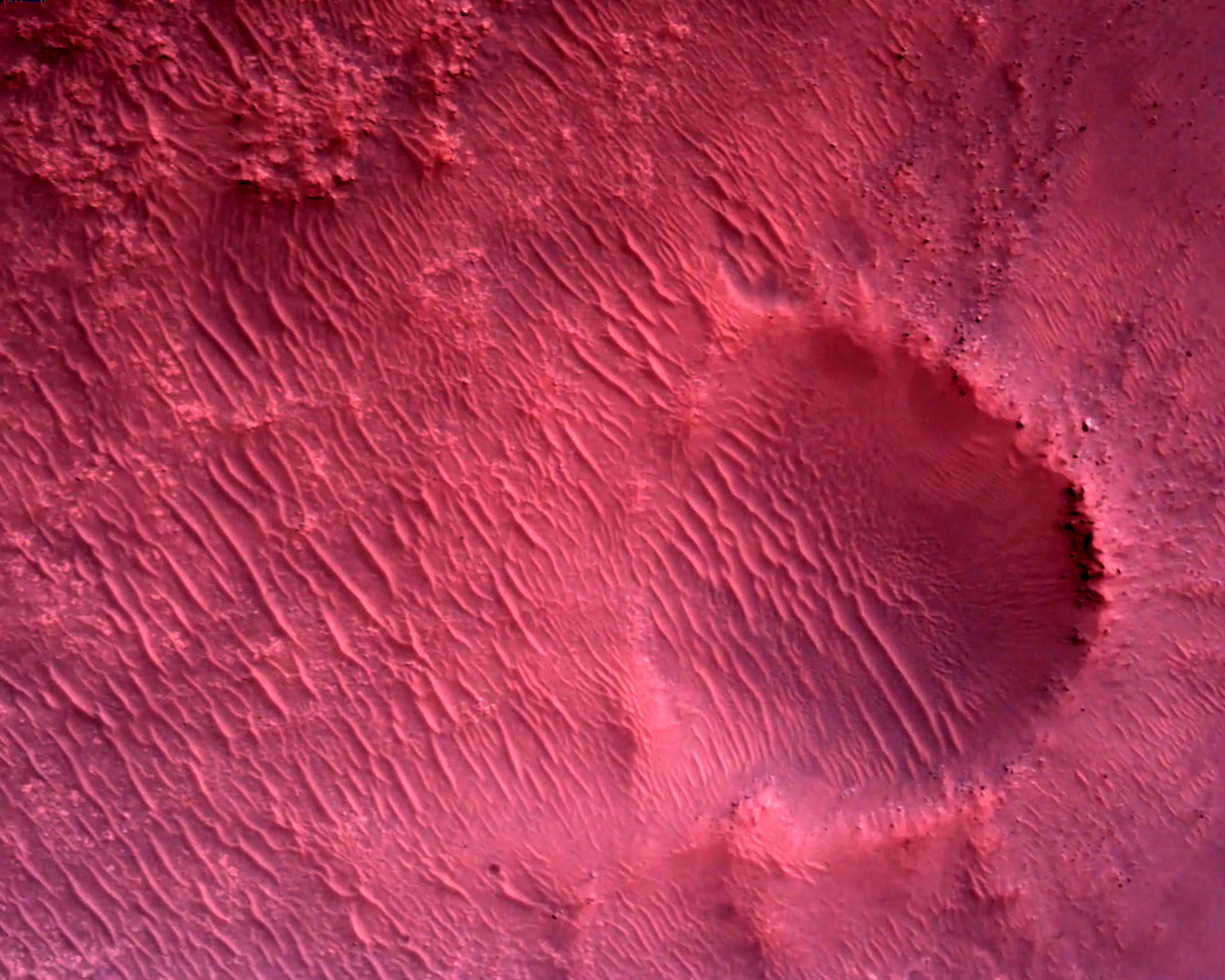 I then edited the above as I would edit my full spectrum landscape images I take on Earth. Here's my first attempt at a Mars image edit.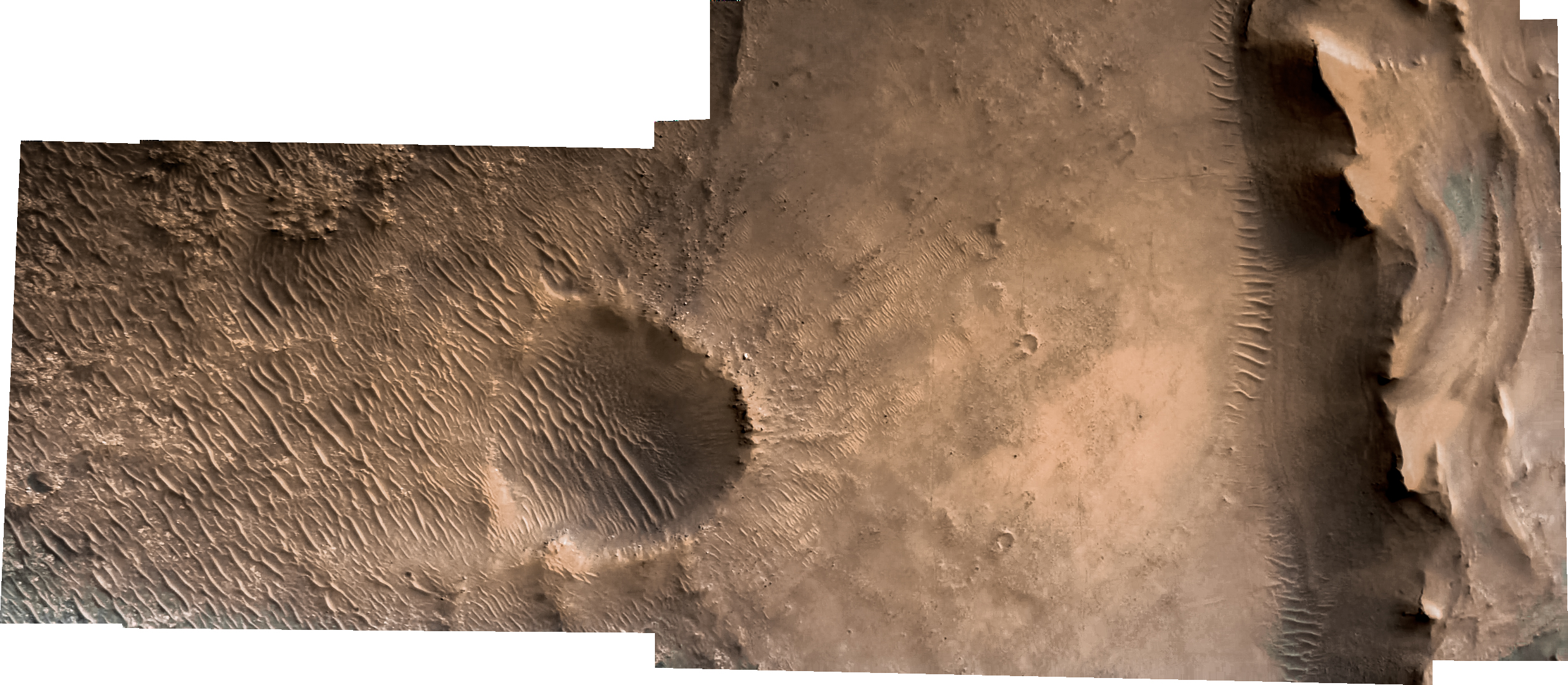 I must admit, I am rather proud of the edit! The files are easy to work with and clean up nicely. The next step is to explore the science you can do with full spectrum photography landscapes and start looking for things on Mars. This should be a lot of fun!
Question: What fascinates you about Mars? What do you hope to learn from our distant neighbor? Leave your comments below. Who knows, maybe your comment might inspire me to go looking for something through Perseverance's images!
Happy Monday! Here's the video of Perseverances descent. 
Postscript: Had a little time this afternoon to creation another Mars Panorama from Perseverance images. This is from earlier in the descent. Again, thank you NASA/JPL-Caltech/ASU for open sourcing these images!