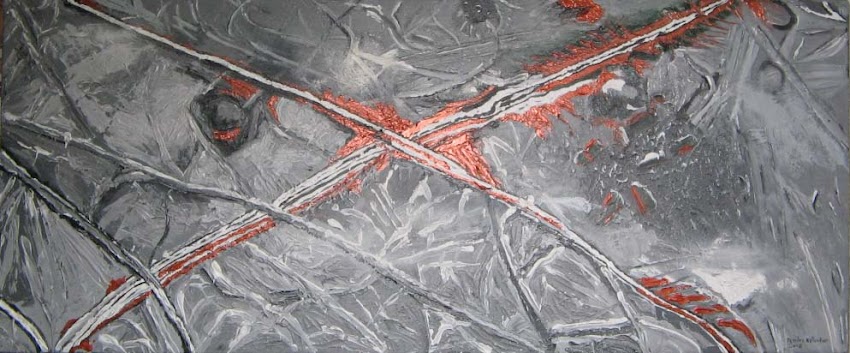 A few nights ago, I had an unexpected short-lived clear sky, the first opening after weeks of rain. I looked at Jupiter, glowing like the rescue chopper that occasionally flies over us from that direction. Io, Europa and Ganymede were hanging around as little full stops to the planets SE. I thought of my painting ( above ) hanging in our house, carrying Europa detail not accessible to my eyes. It is however notably a talking point with the occasional visitor.
Galileo
I also thought about Galileo discovering Europa with his tiny telescope in 1610. So much information has been gleaned about Europa since then, by robot explorers via flybys and orbits of Jupiter. The spacecraft named for Galileo did 11 flybys of Europa, discovering that there is an ocean beneath its surface ice.
While I can see some detail on Jupiter in my telescope, the planet's moons can only reveal their secrets to space based cameras. Most of us look at these photos online and enjoy them. Juno's recent images certainly invite us to pay attention to Europa again.
Book inspiration
In 2008 I bought a book called Beyond – Visions of the Interplanetary Probes by Michael Benson. The images are well-produced and have a tactile quality that is compelling to the eye. One shot, in particular, got me big time. It is an up-close image of Jupiter's moon, Europa. The Conamara (Irish spelling) Chaos region is highly detailed. Europa has a section of its landscape that in effect mimics the narrow roads packed into the landscape of Conamara in the west of Ireland.
From memory, I used a combination of online images and the book image to bring the surface of Europa to canvas. Looking at the book again for this write-up, I notice little paint splashes on those pages. My palette knife scoured the ice scars of the moons surface, creating the lineae ( Irish for lines) all over Europa. Even though this Jovian moon has few craters, many carry Irish names, including a Deirdre crater.
Irish connection
Children are always interested in the Irish connection. When I do my workshop, Deadly Moons, one of the drawing targets is Europa. Some children already know where Conamara is in Ireland and are entertained that its name is twinned on a moon 628 million kilometres from Earth. Others, especially the younger children, had never heard of Irelands Conamara; therefore, they absorb these significantly different areas millions of km apart.
Pulling astronomical objects through via the telescope with my eyes and placing them on a page in a drawing is very satisfying. Painting the surfaces of other worlds on canvas gives them an alternate existence. Other worlds are living on my walls. Therefore becoming a daily reminder of places yet to be robustly explored by future probes.
Video chat re October 2022 article in Sky and Telescope
Last week I listened to this Sky and Telescope chat It features Guy Consolmagno and Chris Graney chatting with Sky and Telescope. A fascinating and entertaining session. Europa is mentioned several times. Enjoy
A few Europa's by young childen