You know the story of the billionaire who launched one of his cars into space on board one of his rockets. I have a better story for you about science, technology, and a car going into space. It is the story of my 2009 Toyota Yaris.
On February 6, 2022 at 7:59 p.m. the Yaris hit 200,000 miles on the odometer. It has driven almost all the way to the moon—under its own power! Just 40,000 miles to go.
Rocket? Schmocket.
Moreover, the Yaris has done this on its original brakes. The calipers have never been removed. The rotors have never been turned. The brake fluid reservoir has never been opened: the fluid in there is the fluid that was put in at the factory, all those years ago.*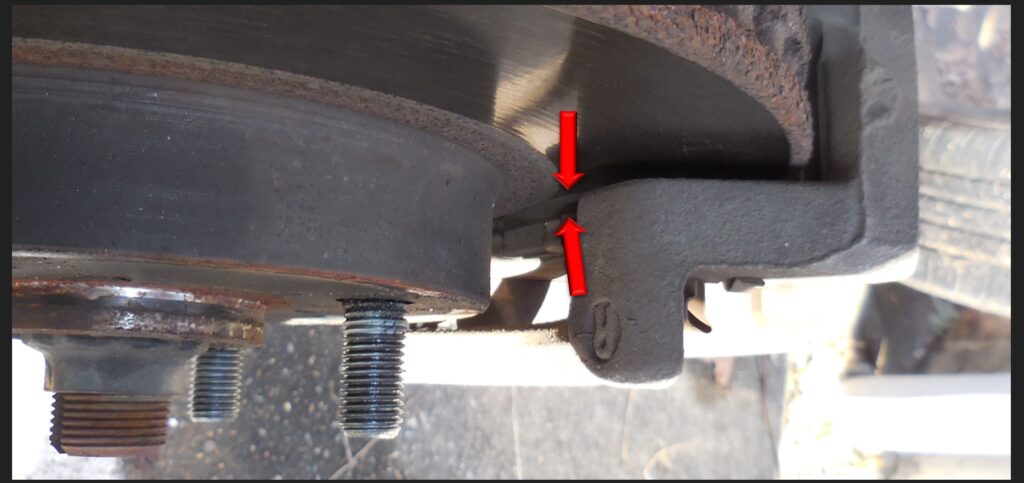 Likewise for the coolant—and the radiator hoses are all original.
The exhaust system is all factory original. The car has never had need of a muffler shop; never had a hole in an exhaust pipe.
It leaks no fluids onto the driveway.
The clutch (it is a five-speed) is original.
In 200,000 miles the car has required nothing but oil changes and tire, wipers, and battery replacements. Oh yes, and one tail light (just a few months ago).
The car starts at the turn of a key, even when it is really cold outside, or really wet. It drives like new (by which I mean, when I rent a car, I do not see a difference in drive quality).
There is no rust.
When the Yaris is cleaned up, it still gleams pretty good. The paint is not obviously faded. The seats have no splits—not even the driver's seat, despite thousands of hours of "butt time".
The car is not garage-kept. It has sat outside since I bought it, new.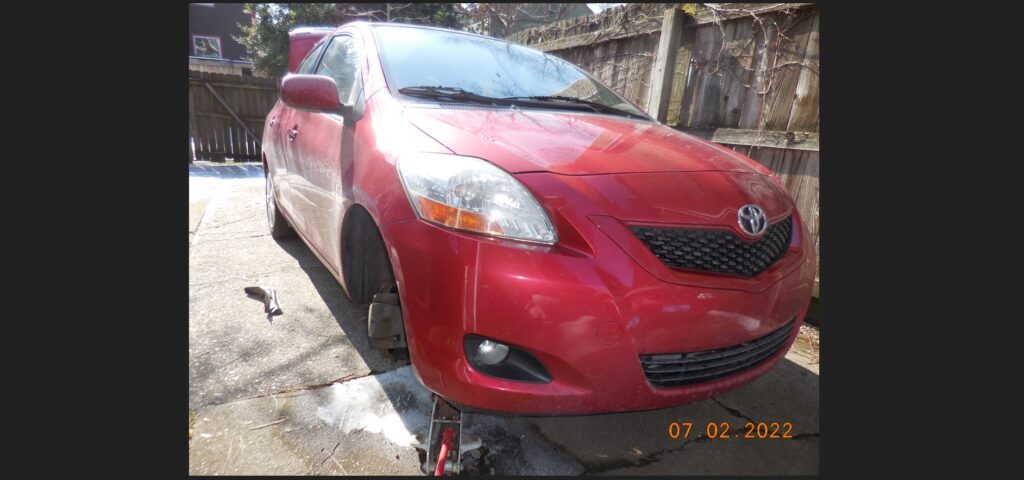 This humble Toyota Yaris is a remarkable display of technological progress. The rocket-and-car stunt pales in comparison to it. The Soviet space program could have launched a car into space sixty years ago; the US space program a little later. During the Apollo program days, people envisioned the year 2001 as having manned space missions to Jupiter and giant rotating, artificial-gravity space stations served by commercial spaceliners. Who then would be impressed by anything going on in space today?
But they would be impressed by the Yaris. I have had cars from the age of the Apollo program: a 1967 Ford Mustang; a 1971 Triumph Spitfire; a 1972 Fiat Spyder; a 1972 Datsun 240Z. I had them when they were (like the Yaris) more than a decade old. I had them when they had (well short of the Yaris) in the neighborhood of 100,000 miles on them. They had their good points, yes, but they were a collection of oil leaks, burst hoses, engine rebuilds, roadside breakdowns, transmission overhauls, electrical short-circuits, rust holes, etc. etc. and blah, blah, bleah!
The advancements in the sciences of materials and manufacturing that the Yaris represents over those Apollo-era cars are stunning, in a quiet sort of way. They make everyone's lives better. Less oil and antifreeze going onto the ground; fewer people stranded on the side of the road. A person of limited means today who gets ahold of a decent older car with well over 100,000 miles on it has, in most cases, transportation that is more reliable and less rust-prone than did a person who bought a new car in the Apollo days. Not to mention safer—the Yaris has a full complement of air bags and anti-lock brakes (that function properly, as demonstrated on the ice and slush we had when it turned 200,000 miles). Wonders of modern technology!
When we think of modern technology, we tend to think of "tech", namely "digital" stuff with screens and "AI" that connects to the internet. Such "tech" has been a mixed bag.
"Tech" can be great. My research would not exist without it. Thus, I would not be a part of the Vatican Observatory without it, and this post would not exist without it.
But "tech" can stink, too. Think of the rancor and divisiveness and isolation and despair it has brought. Think of the people who cannot give the loved one in front of them their attention, because they are compelled to attend to a "tech" device; think of those who cannot even give their attention to driving, and put lives at risk daily!
Finally, "tech" can simply not work.  The same week that the Yaris hit 200,000 miles I had lunch with a mathematics professor friend of mine.  He was talking about all the latest online content and support produced by various math textbook publishers.  "And so," I asked, "how much better educated are math students today as a result of all this…."  The pandemic has taught us all about the value of remote schooling; huge groups of students have essentially lost months of education, with students who were low on resources to begin with being hurt most.  No one considered non-"tech" approaches to pandemic schooling, so much does "tech" dominate our thinking.
The technological advances seen in the Yaris, by contrast, help those who are low on resources. The very folks who "tech" failed in regards to education in the pandemic are just the sort to greatly benefit from the remarkable reliability of the 15-year-old "beater" automobile. Lots of families have been hopping into the beater to drive to parking lots of schools and libraries and fast food restaurants to get some decent wireless so the kids can try to do schoolwork on older phones and laptops that don't function anywhere near as well as the old car.
So hats off to the wonders of modern technology and "better living through science"—to cars that can reach the moon under their own power, no rocket stunts needed. I aim to keep this Toyota Yaris until it hits the moon. With modern advanced synthetic oil and filters (another wonder), that will be just two more oil changes!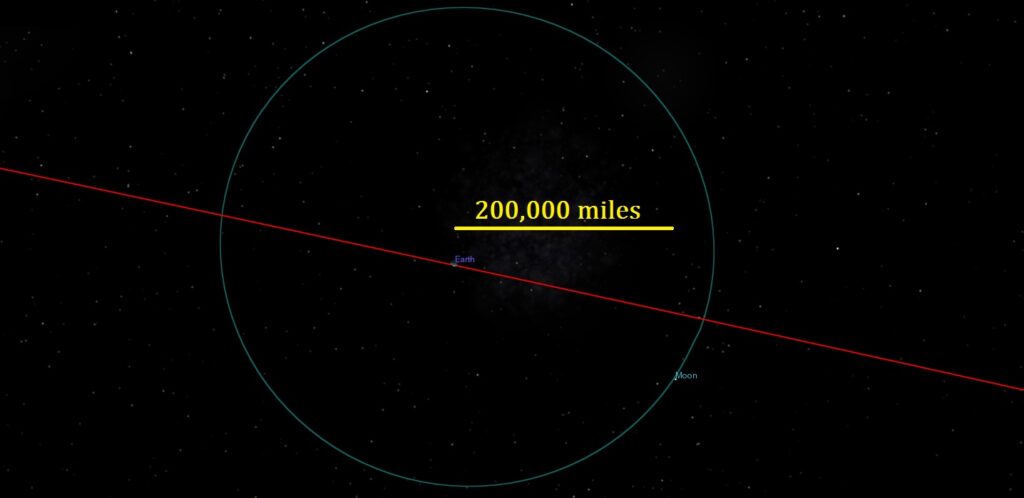 ---
*Lest readers fear neglect of maintenance here: Thanks to some of the other cars I have owned, I am an accomplished "shade tree mechanic". I check the car's systems regularly, including the brakes. That means lots of removing the Yaris's wheels, inspecting the rotors, pads, calipers, hoses, and saying "still good!" The car stops true and straight, and gives no trouble on long, steep downhills.