Deacon Gary Nosacek was a passenger aboard a zero-G flight in early July – something he's wanted to do for almost two decades! Deacon Nosacek told me that as he was boarding the plane, his zero-gravity trainer turned to him and said,
"This is as close to heaven as you're getting today, Deacon."
Deacon Nosacek thought that was funny… and very reassuring as to the safety of the plane.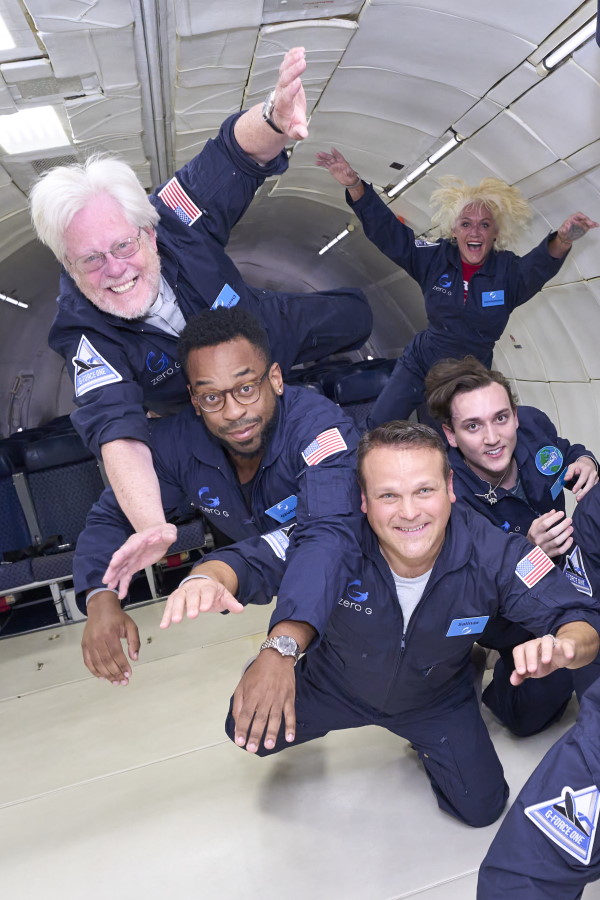 I was surprised to find that the flight's first few parabolas were used to simulate the gravity on Mars and on the Moon – that's pretty cool!
Deacon Nosacek sent me a link to photos from the flight – I was surprised to see someone on the flight I follow on Twitter: Sarafina Nance!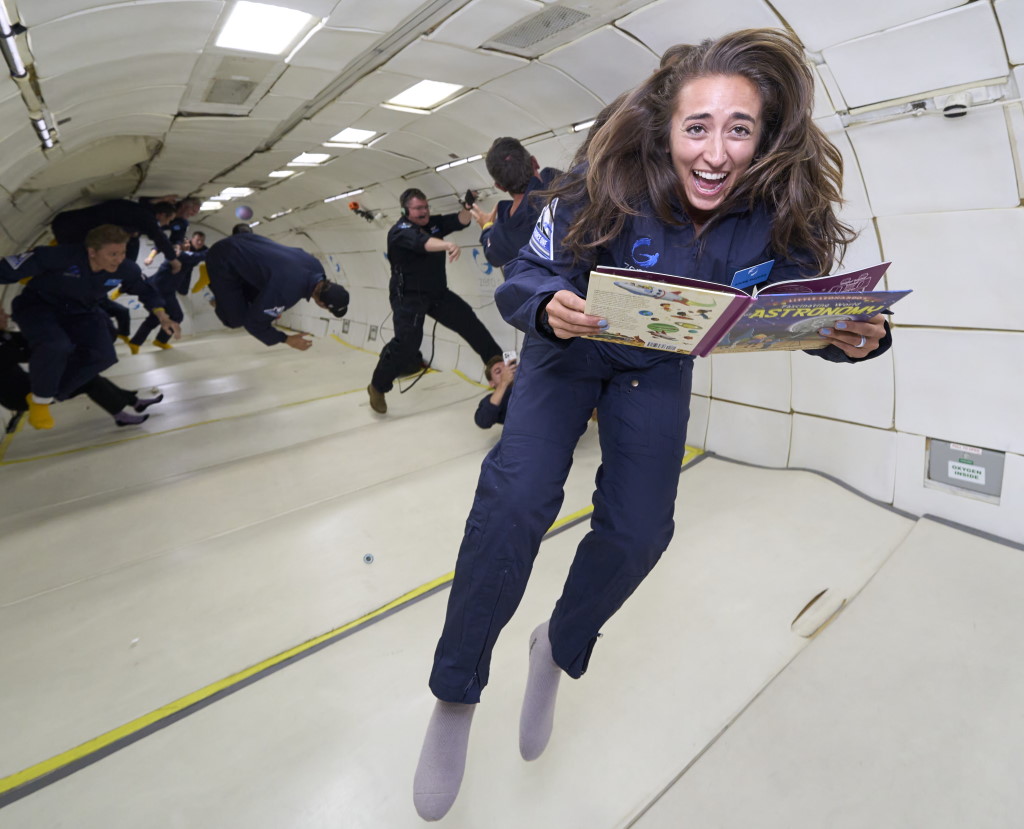 When the plane returned, family members of the passengers gathered in the waiting area – Deacon Nosacek overheard his adult daughter tell others, "Yeah, my dad's the old guy with the collar."
After the flight, Deacon Nosacek was asked to play St. Patrick during a summer vacation camp – he overheard some kids say, "That's not really St. Patrick. That's the Space Deacon." He suspects this is how he's going to be known for the foreseeable future.
Deacon Nosacek's parish assignment on Earth is a family of parishes made up of Three Holy Women (St Hedwig, Holy Rosary and St. Rita), Old St. Mary's, St. Casmir and Sts Peter and Paul. There are three priests and two deacons who serve all those Milwaukee eastside, downtown, and River West area churches. 
Deacon Nosacek's wife is a retired family practice physician; they recently returned from Three Holy Women's sister parish in Uganda where she was doing some medical work, and he was doing deacon duties as assigned. People there thought it was crazy that they went from mud huts & grass roofs in April, to a weightless flight out of Vegas in July. He responded "It's literally The Universal Church." That gets them thinking.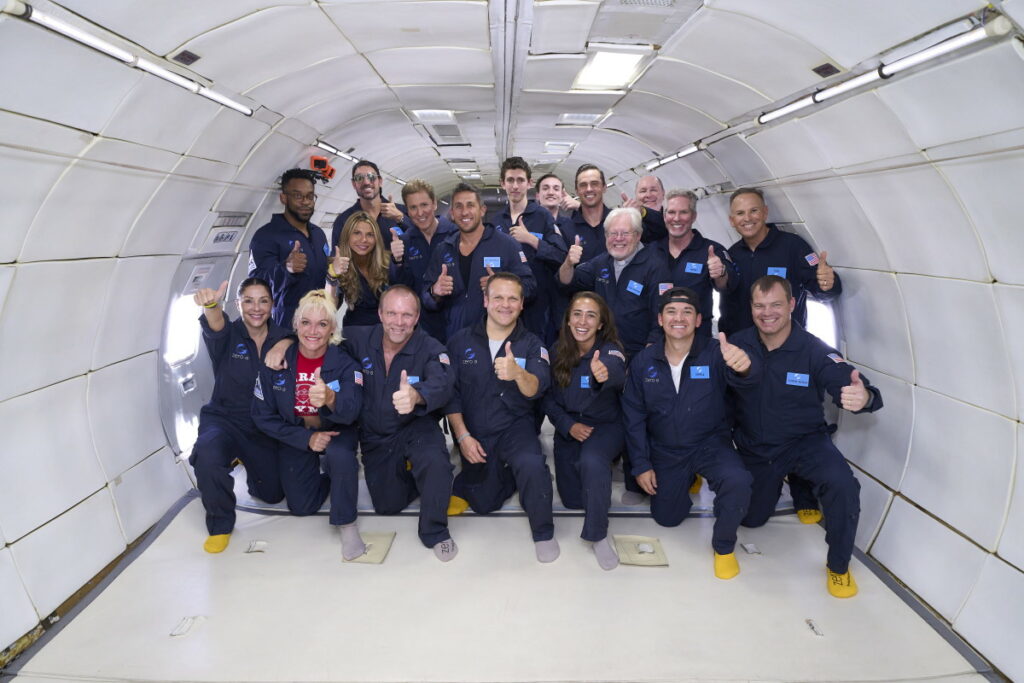 Deacon Nosacek hopes his adventures will be a learning experience that inspires children as well as adults to think about science. I think he's certainly on the right track!
What's next for Deacon Nosacek? The logical progression would be a sub-orbital flight, followed by an orbital one! And if you're already in orbit, why not be the first deacon on the International Space Station? I mean, he's already dreaming big!
Read Deacon Nosacek's story in this wonderful article by Dennis Sadowski on the Catholic News Service: