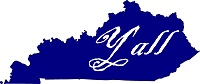 The Vatican Observatory will have a presence in Kentucky during the upcoming August 21 eclipse of the sun.  Brother Guy Consolmagno, who is Director of the Vatican Observatory and of course a blogger here on The Catholic Astronomer, will be in Hopkinsville, Kentucky, to observe the eclipse and to share his insights into astronomy and the eclipse via a public talk and interviews with local media.
This is Br. Guy's second visit to Kentucky in as many years.  He was in the state in December of 2015, right here in my home town of Louisville.  At that time he spoke to a very large group of people at the public library (click here to see that entire talk on YouTube).  Now he is back in Kentucky to see the eclipse from Sts. Peter & Paul Church in Hopkinsville, the place where the eclipse will pretty much have the longest duration of anywhere in country.
Br. Guy was invited to Hopkinsville by the pastor of Sts. Peter & Paul, Fr. Richard Meredith.  It so happens that Fr. Meredith, of the Diocese of Owensboro, taught at my high school (Owensboro Catholic High School) back in the day, and was in fact a sponsor of my high school class.  Thanks to this eclipse, we just recently reconnected.  I asked Fr. Meredith about how he came to invite Br. Guy to Sts. Peter & Paul, and he told me how he has always been interested in science and a fan of both Br. Guy's books (such as Brother Astronomer, God's Mechanics, and the recent Would You Baptize an Extra-Terrestrial?) and St. John Paul II's science-related writings.  "About four years ago, when I heard of the 2017 eclipse, I remembered that Br. Guy was associated with the Vatican Observatory," Fr. Meredith said.  "So, I contacted him with an invitation to the hospitality of Saints Peter & Paul Parish….  We were uniquely poised for the event, given a clear day (for which we are devoutly praying).  I renewed the messages from time to time.  One of our teachers, Mrs. Jane Irwin, attended the V.O.'s program in Arizona a couple of years ago and renewed the invitation.  Finally Br. Guy said that he could come."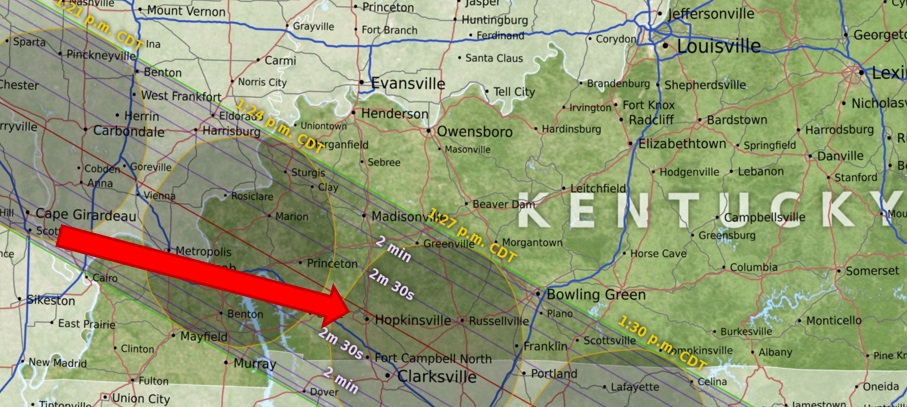 I will also be at Sts. Peter & Paul for the eclipse.  I plan to post regular updates from Hopskinsville during the weekend of August 19-20 before the eclipse, as well as on the day of the eclipse, August 21.  So "stay tuned".  Unfortunately, the weather forecast is currently not encouraging: clouds for the days preceding the eclipse, and "mostly sunny" for the 21st.  Well, those seven-day forecasts are very unreliable… right?  I want to see no rain in that forecast for two solid weeks!  Who needs rain in Hopkinsville?  At least until August 26 or so?