On the Vatican Observatory Faith and Science resource page you will find a section featuring scientists who were people of faith. On Holy Thursday of this year I had the privilege of visiting the grave of one of those scientists: George Washington Carver. (Click Here for the Faith and Science materials on Carver, which include some of his writings on his science and his faith.)

Carver is buried in the cemetery that adjoins the chapel of Tuskegee University in Alabama. His tombstone reads:
George Washington Carver
Died in Tuskegee Alabama
January 5, 1943

A life that stood out as a gospel of
self-forgetting service.
He could have added fortune to fame,
but caring for neither he found happiness
and honor in being helpful to
the world.

The centre of his world was the South,
where he was born in slavery some
79 years ago and where he did his
work as a creative scientist.

I have not been to the tombs of many scientists—Galileo's tomb in Florence, and now Carver's at Tuskegee. I cannot think of any others.
My father was a Professor of Philosophy at Tuskegee University for thirty years, starting when I was in high school. I recall visiting the Carver Museum at Tuskegee for the first time when he interviewed for his job. (There was no visiting the museum on Holy Thursday, however; it was not closed for Holy Thursday, but for COVID-19, of course). Tuskegee has been part of my life, in a tangential way, for a long time. I have been hearing from my father and his colleagues about Tuskegee's various doings—and especially its remarkable graduation ceremonies—for decades.
Tuskegee is a very cool place. It is full of history (it is a National Historic Site). It has a very clear sense of its mission. It has a strong focus on science (no doubt in large part thanks to Carver) and engineering.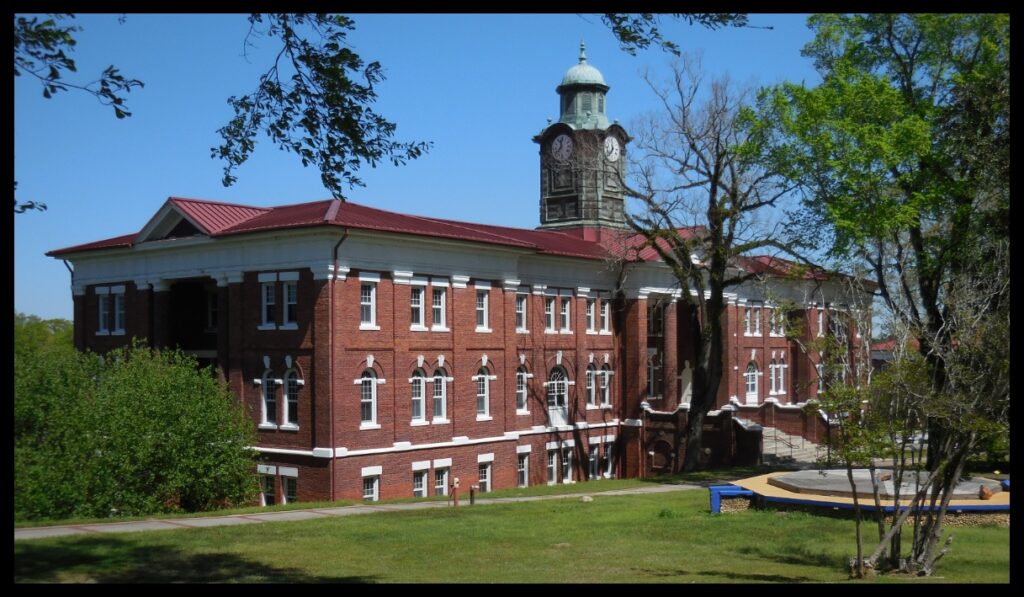 And darned if I did not stumble upon a connection to Br. Guy there! It is a tenuous connection but…
According to one of the National Historic Site panels, the original architect of the school was Robert R. Taylor. Taylor was the architect for many of the school's original buildings. Moreover,
Taylor taught architecture and supervised students as they built dormitories, classroom buildings, administrative offices, the [Booker T.] Washington family home, and the [original] chapel, which he [Taylor] considered his masterpiece.
(Yes, the students themselves built the original buildings of the campus; they even made the bricks, right there on the campus.) And guess what? Robert R. Taylor was the first African-American graduate of the Massachusetts Institute of Technology. MIT is Br. Guy's alma mater. So, there is the connection!
Enjoy the photos. I really enjoyed visiting Carver's final resting place. One does not see "creative scientist" on too many tombstones.