Vacation!
My wife and I will be on vacation next week – we're going to visit our daughter and her husband in Texas, and will be going to the McDonald Observatory, and staying at Big Bend National Park in a bubble hotel!
Some friends from the Warren Astronomical Society recently went to a star party at Big Bend, and they said the skies there were AMAZING! I can't wait!

I posted this image last week; on March 28th, I drove my wife to work and we got to see the real thing! The crescent Moon appeared HUGE, and right above the horizon. Venus was very bright, but neither of us could see Mars or Saturn.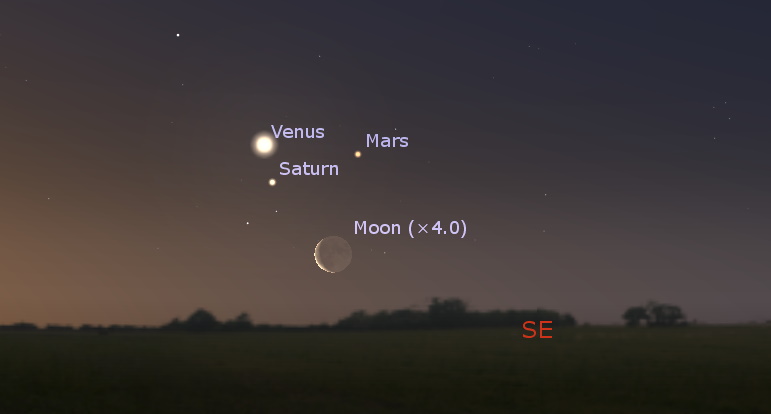 Venus, Saturn and Mars continue to appear in the southeastern predawn sky all week – Jupiter makes a reappearance in the morning sky, but may be hard to see for a few weeks.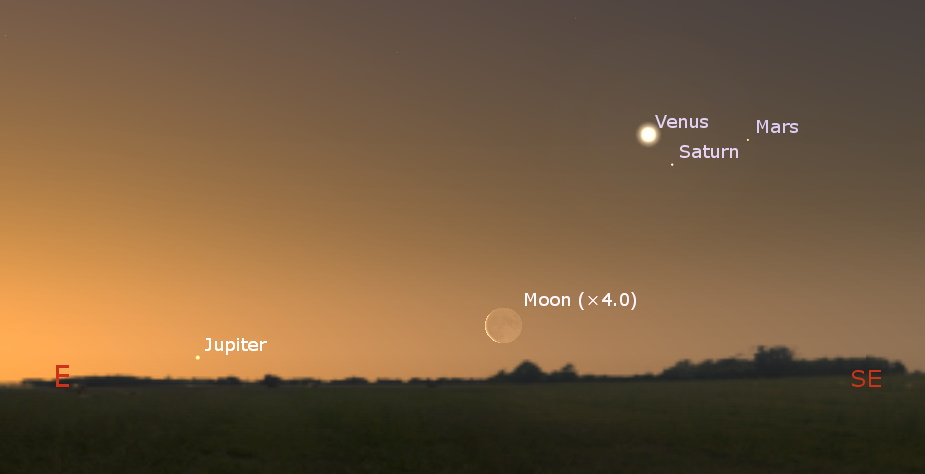 The planets align! Venus, Saturn and Mars line-up above the southeastern horizon before sunrise on April 2nd!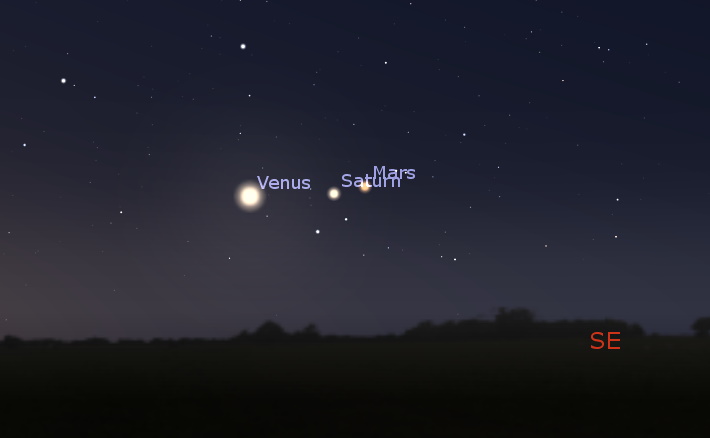 Saturn and Mars appear VERY close to each other in the southeastern sky before sunrise on Apr. 4th and 5th.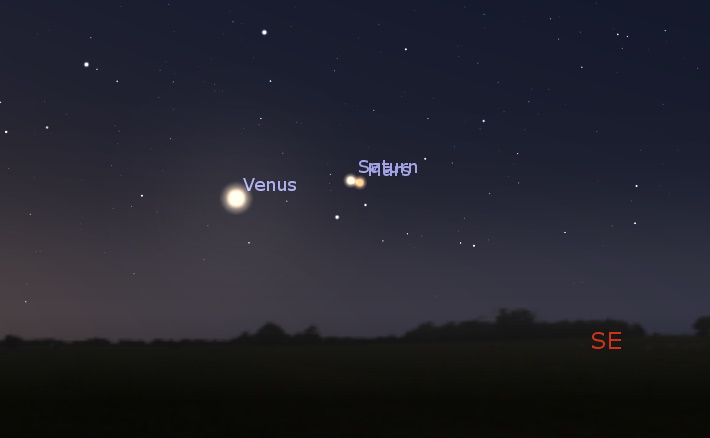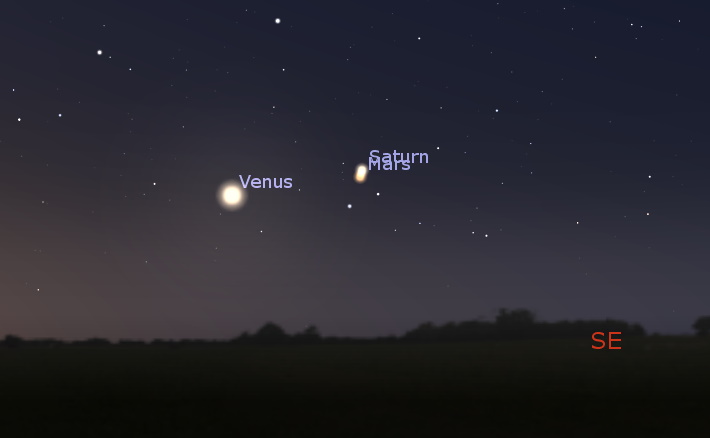 A thin crescent Moon appears near the Pleiades star cluster in the western sky after sunrise on Apr. 4th.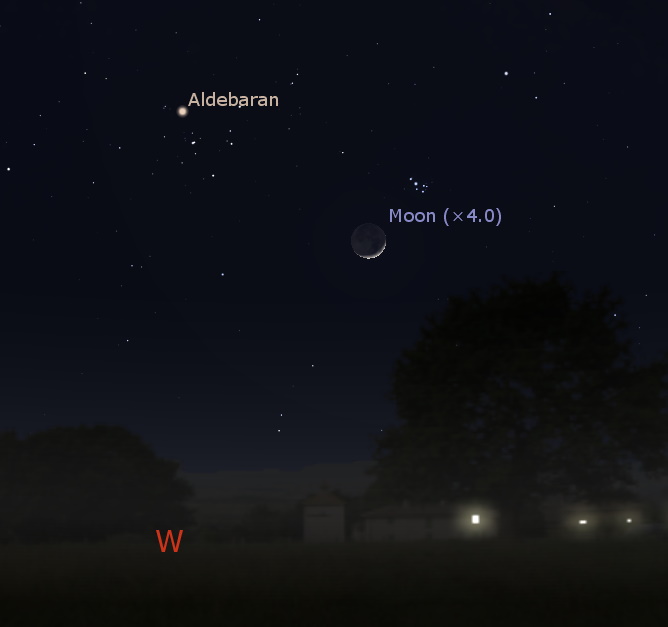 The star Arcturus appears above the eastern horizon after sunset all week – I saw this when leaving a friend's house a few days ago.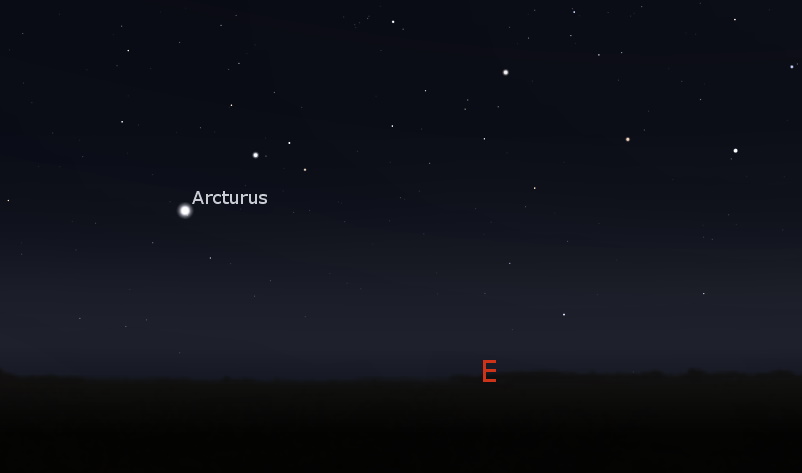 The Moon is a Waning Crescent – visible low to the east before sunrise.
The New Moon occurs on April 1st – the part of the Moon facing Earth is completely in shadow.
After April 1st, the Moon will be a Waxing Crescent – visible low to the southwest in the early evening.

If you click on the Moon image above, or click this link, you will go to NASA's Moon Phase and Libration, 2022 page – it will show you what the Moon looks like right now. If you click the image on that page, you will download a high-rez TIFF image annotated with the names of prominent features – helpful for logging your lunar observations!
Moon News

OK, my first reaction at seeing this image was to scream "Oh my GOD!" The Sun has seven named sunspots, and a couple of them are MONSTERS!
Spaceweather.com says: "Yesterday, March 28th, sunspot AR2975 unleashed a frenzy of solar flares–more than 17 in all. There were 11 C-class flares and 6 M-flares. At least two full-halo CMEs emerged from the chaos. Click to watch the storm clouds leaving the sun."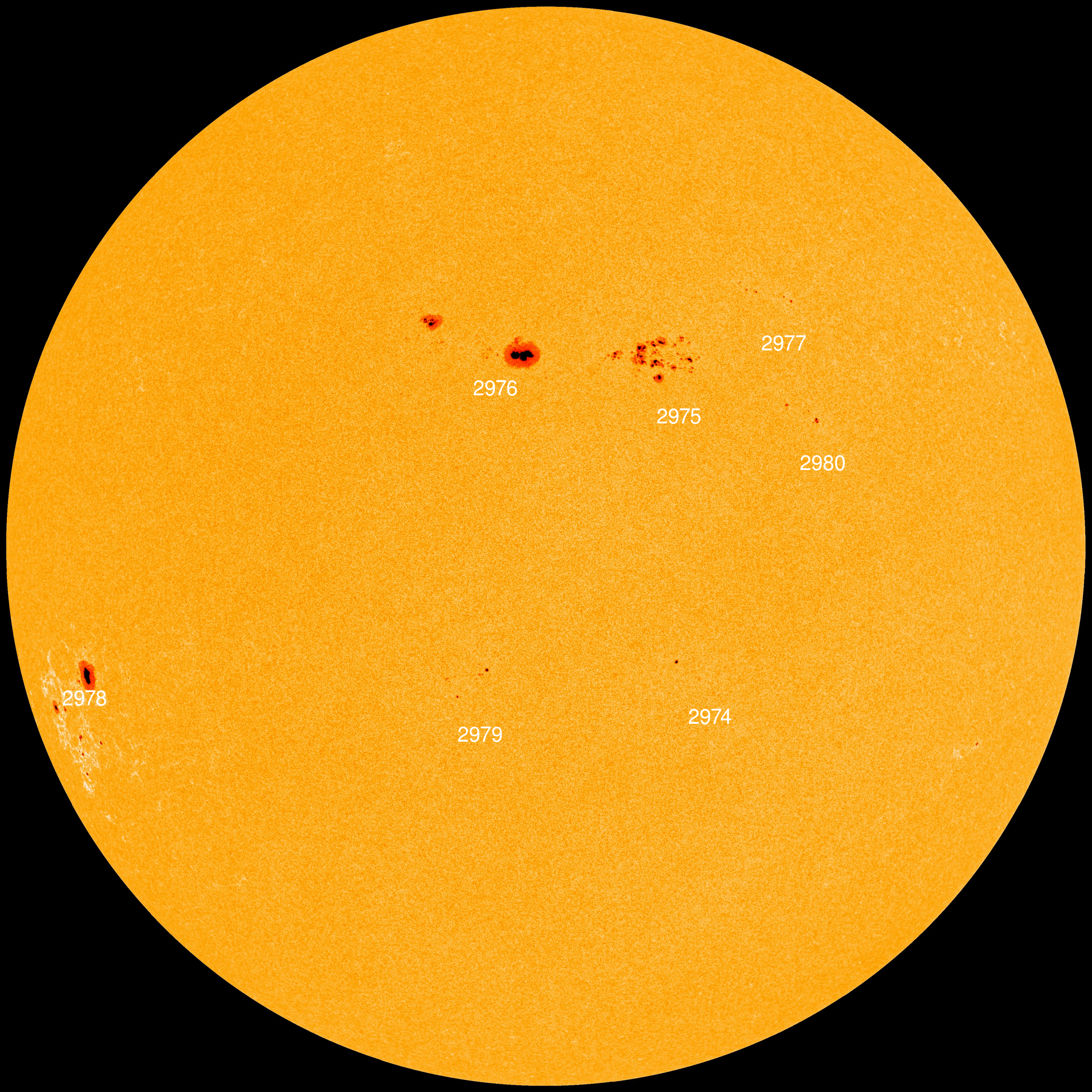 The Sun seen in 193 angstroms on March 28th.
This video shows the corona reacting to several strong flares! There is a single large coronal hole rotating towards the middle of the Sun's face.
The Sun seen in 304 angstroms on March 28th.
Strong flares are clearly visible in this video too!
Videos courtesy of NASA/SDO and the AIA, EVE, and HMI science teams.
You can view the Sun in near real-time, in multiple frequencies here: SDO-The Sun Now.
You can create your own time-lapse movies of the Sun here: AIA/HMI Browse Data.
You can browse all the SDO images of the Sun from 2010 to the present here: Browse SDO archive.
---
Amateur Solar Astrophotography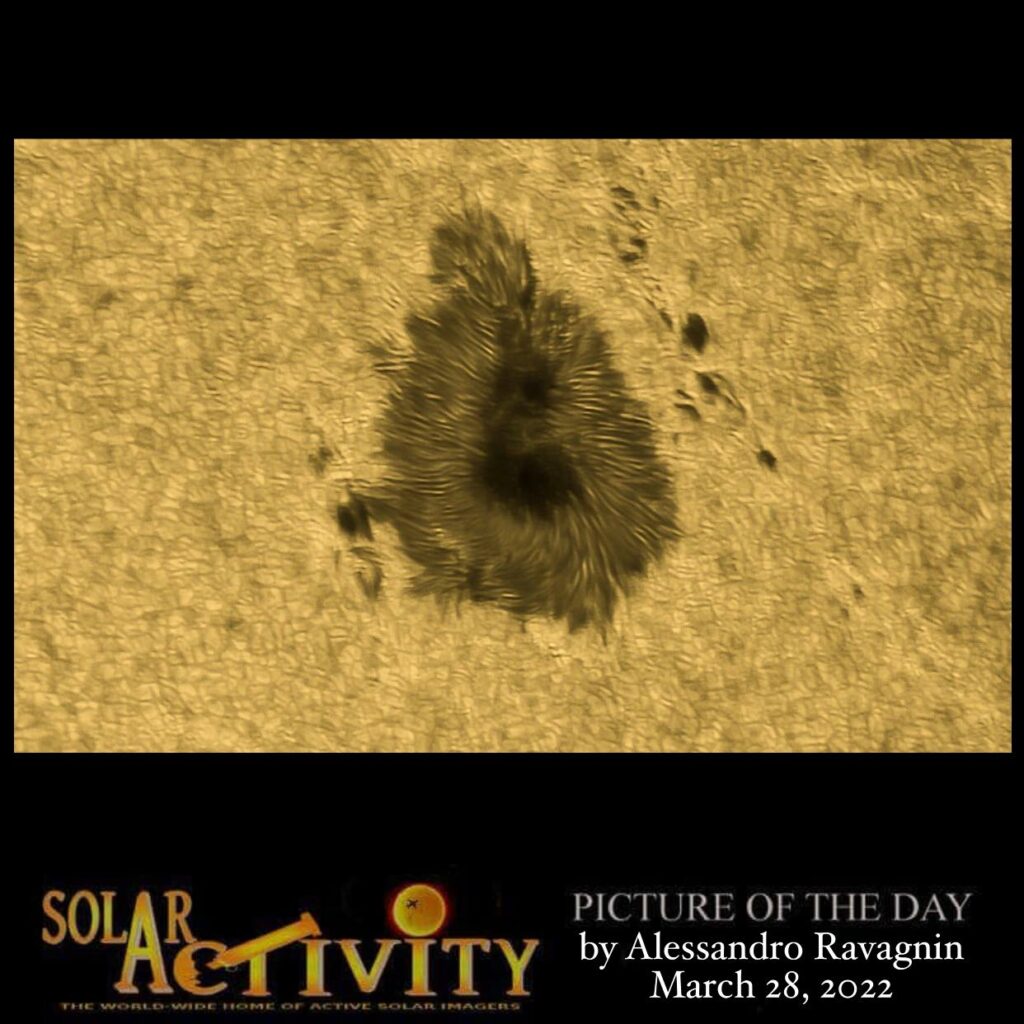 Solar Corona
Solar wind speed is 412.3 km/sec ▲ with a density of 4.9 protons/cm3 ▼ at 1510 UT.
Click here to see a near real-time animation of the corona and solar wind from the Solar & Heliospheric Observatory (SOHO).
Sun News:

Upcoming Earth-asteroid encounters:
Notes: LD means "Lunar Distance." 1 LD = 384,401 km, the distance between Earth and the Moon. 1 LD also equals 0.00256 AU. MAG is the visual magnitude of the asteroid on the date of closest approach.
Asteroid News:

On March 29 2022, the NASA All Sky Fireball Network reported 16 fireballs!
(16 sporadics)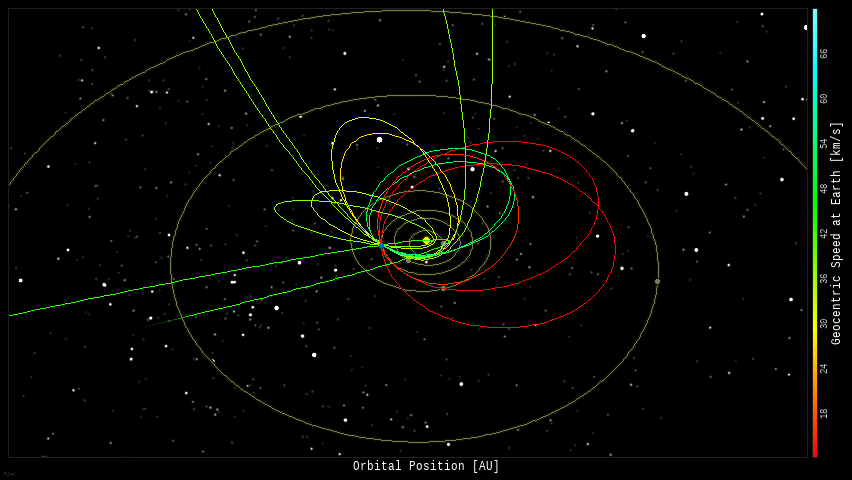 Fireball News:
If you see a bright meteor or a fireball, please REPORT IT to the American Meteor Society and the International Meteor Organization!

Position of the planets & several spacecraft in the inner solar system on March 29th: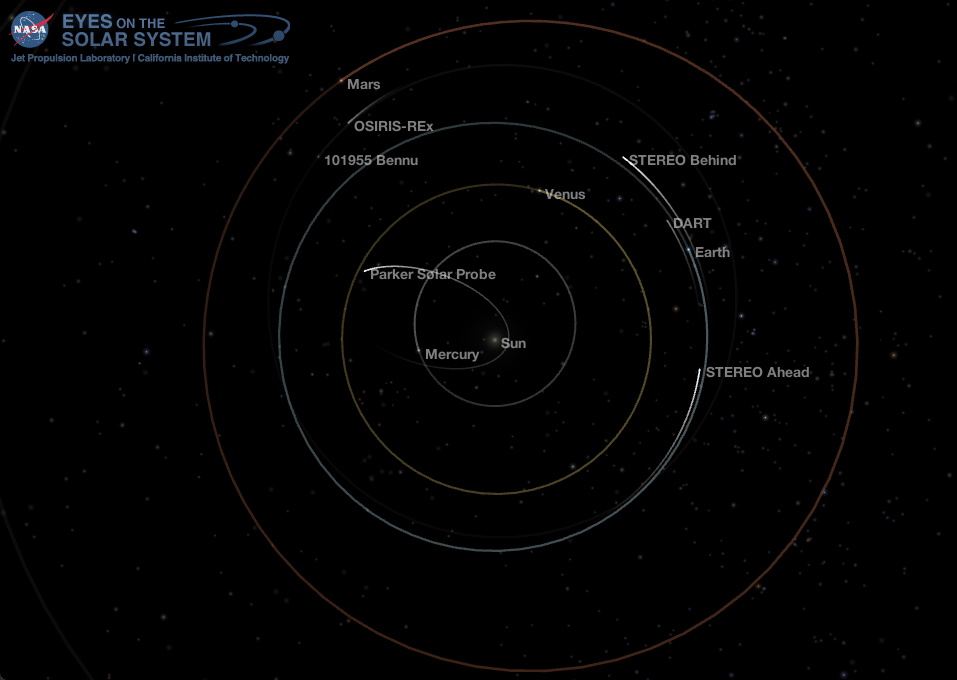 Position of the planets in the middle solar system – March 2022: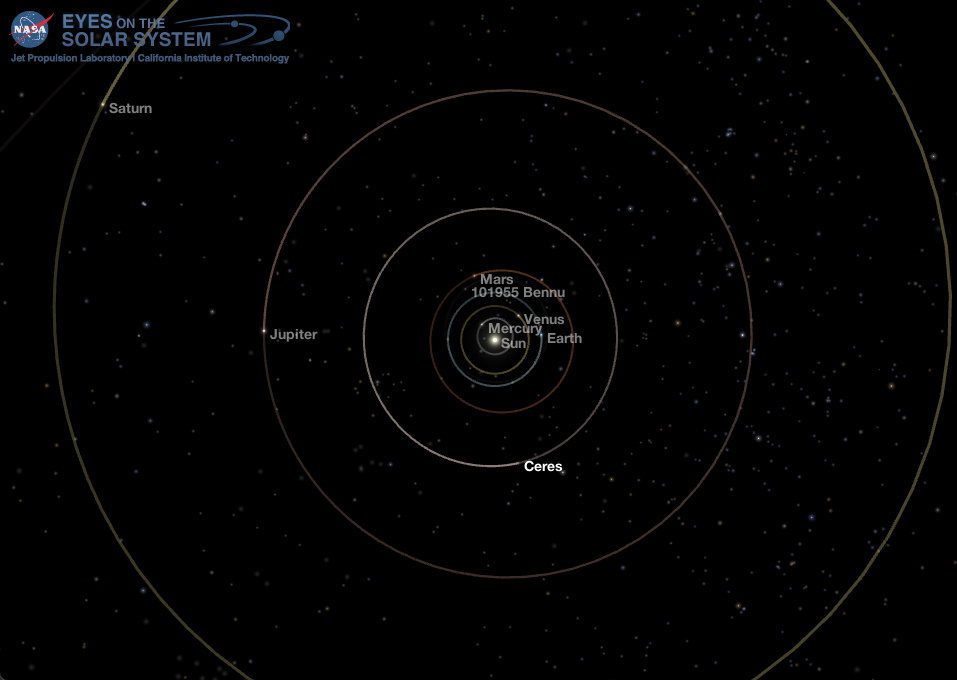 Position of the planets in the outer solar system first half of 2022: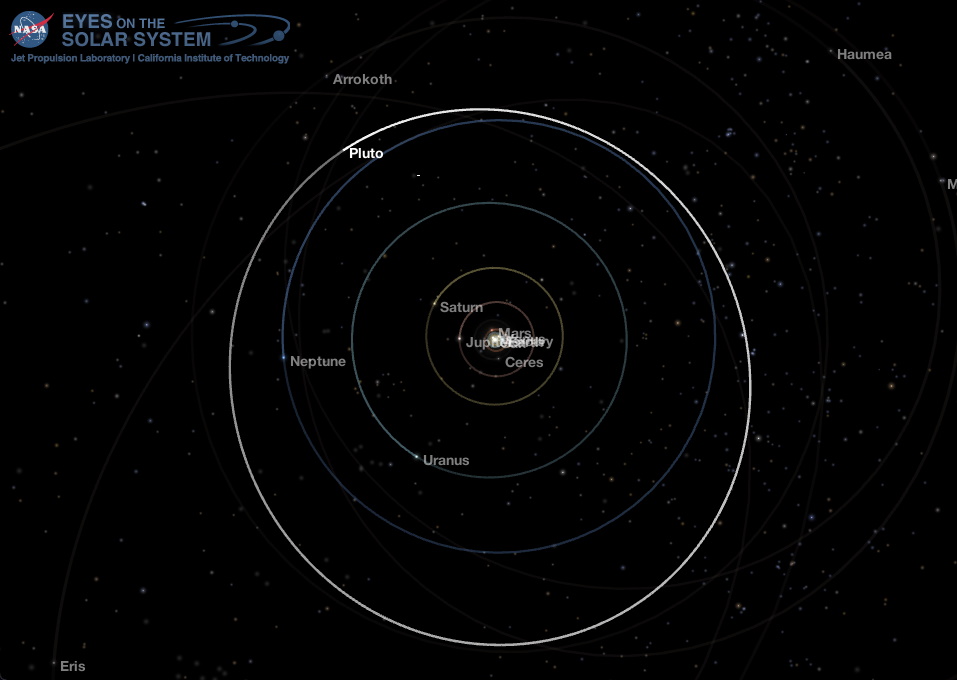 Solar System News

Lunar Gateway
Europa Clipper
Climate
See a list of current NASA missions here: https://www.jpl.nasa.gov/missions?mission_status=current

ex·o·plan·et /ˈeksōˌplanət/, noun: a planet orbiting a star other than the Sun.
* Confirmed Planets Discovered by TESS refers to the number planets that have been published in the refereed astronomical literature.
* TESS Project Candidates refers to the total number of transit-like events that appear to be astrophysical in origin, including false positives as identified by the TESS Project.
* TESS Project Candidates Yet To Be Confirmed refers to the number of TESS Project Candidates that have not yet been dispositioned as a Confirmed Planet or False Positive.
Exoplanet News:

SpaceWeather.com Realtime Aurora Gallery: https://spaceweathergallery.com/aurora_gallery.html
Latest Aurora Oval Forecast


NASA STEM
Messier Tour: M11 – The Wild Duck Cluster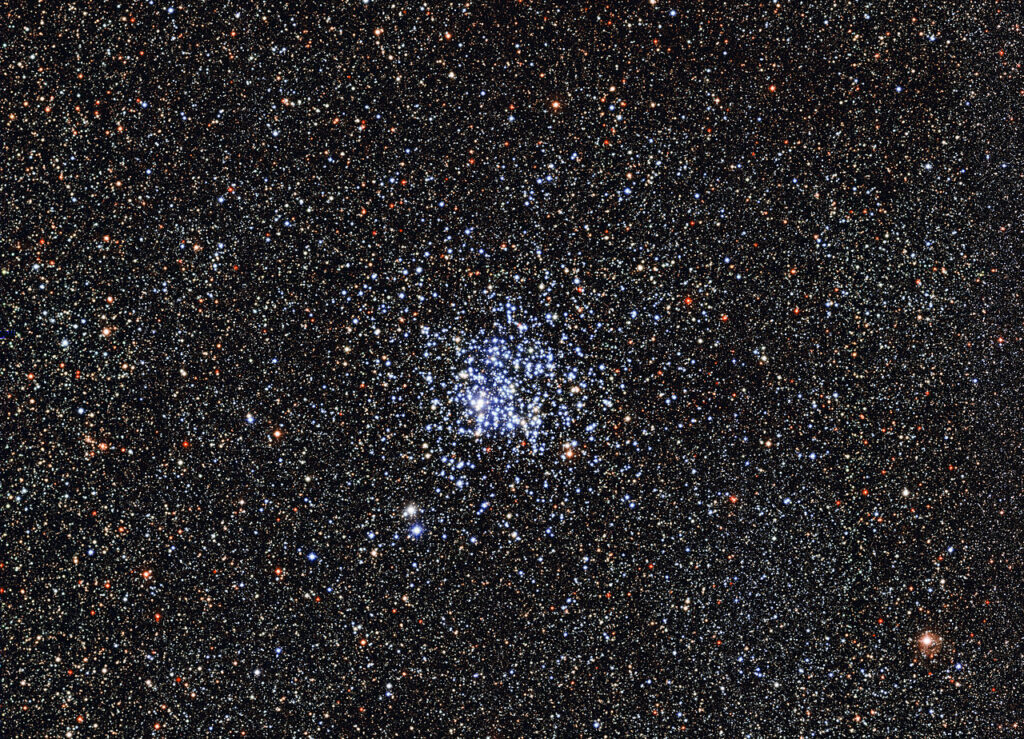 The Wild Duck Cluster is the most distant open cluster listed in the Messier catalogue that is visible to the naked eye. The cluster contains about 2,900 stars, which makes it one of the most populated open clusters known. It is also one of the most compact clusters and appears as a diamond-shaped patch in binoculars. The brighter members of the cluster form a V-shaped triangle that could be said to resemble a flock of ducks when observed in a small telescope, which is how M11 got its name. – messier-objects.com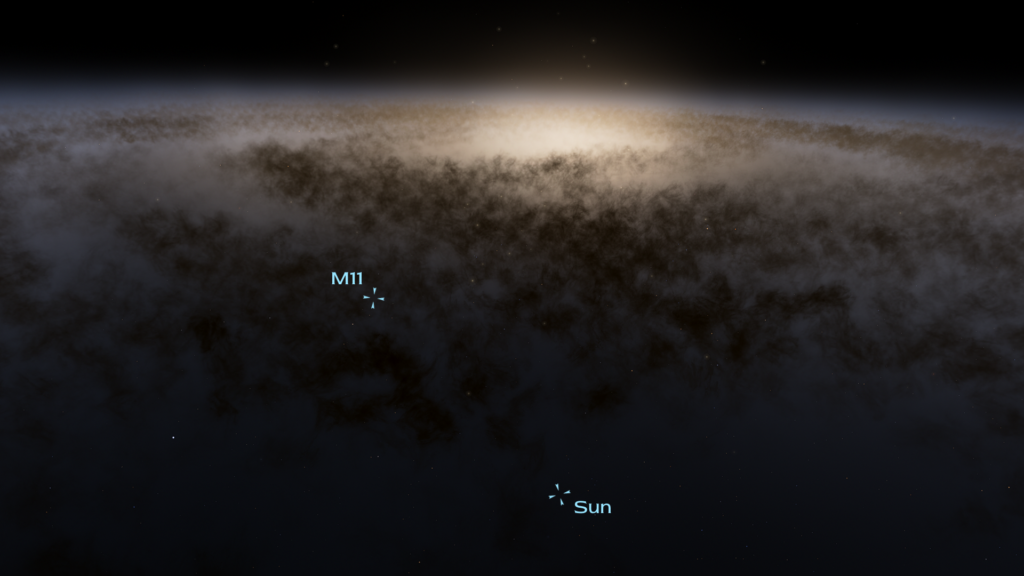 About 500 of the stars in M11 are brighter than magnitude 14. The brightest, hottest main sequence stars in the cluster have the spectral classification of B8, giving an estimated age of 220 million years for M11. The cluster also contains a significant number of red and yellow giants.
The stars in the cluster are only loosely bound to one another and M11 will disperse in a few million years, as its members are ejected one by one as a result of the cluster being affected by gravity from other celestial objects in the vicinity.
The brightest star in M11, designated HD 174512 (HIP 92507), is a white bright giant with an apparent magnitude of 8.47. The star has the stellar classification A0 II/III and is part of a multiple star system.
Messier 11 contains 82 variable stars, many of which are pulsating variables and eclipsing binary stars. – messier-objects.com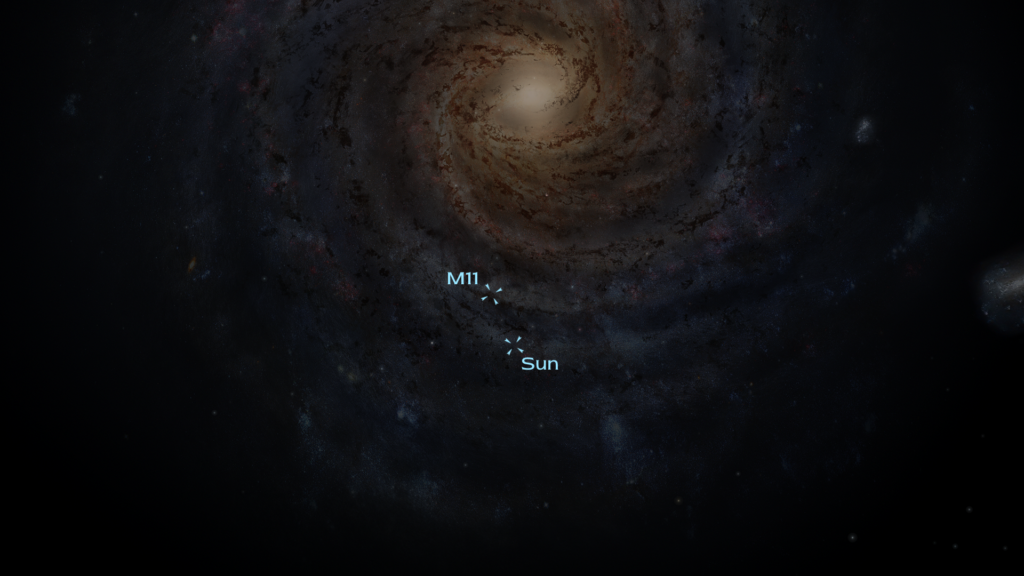 The cluster was discovered by the German astronomer Gottfried Kirch, director of the Berlin Observatory, in 1681.
English astronomer William Derham was the first to resolve the cluster into stars around 1733. He wrote, "Five of these six I have carefully viewed with my excellent eight Foot Reflecting Telescope, and find them to be Phaenomena much alike ; all except that preceding the right Foot of Antinous, which is not a Nebulose, but a Cluster of Stars, somewhat like that which is the Milky-Way."
Charles Messier added the cluster to his catalogue on May 30, 1764. In his entry, he wrote, "Cluster of a great number of small stars, near the star K of Antinous [Scuti], which one can see only in a good instrument; with an ordinary telescope of 3 feet [FL] it resembles a comet: This cluster is mingled with a faint glow; in this cluster there is a star of 8th magnitude. Seen by Kirch in 1681." – messier-objects.com
Cover Image: Messier 11. Credit: ESO
Messier Object List: [Link]
Software Apps used for this post:
NASA Eyes on the Solar System: an immersive 3D solar system and space mission simulator – free for the PC /MAC.
Stellarium: a free web-based planetarium app. It's a great tool for planning observing sessions.
SpaceEngine – Explore the universe in 3D and VR!
Worldwide Telescope – operated by the American Astronomical Society (AAS).
---
Clear skies, stay safe, be well, and look up!