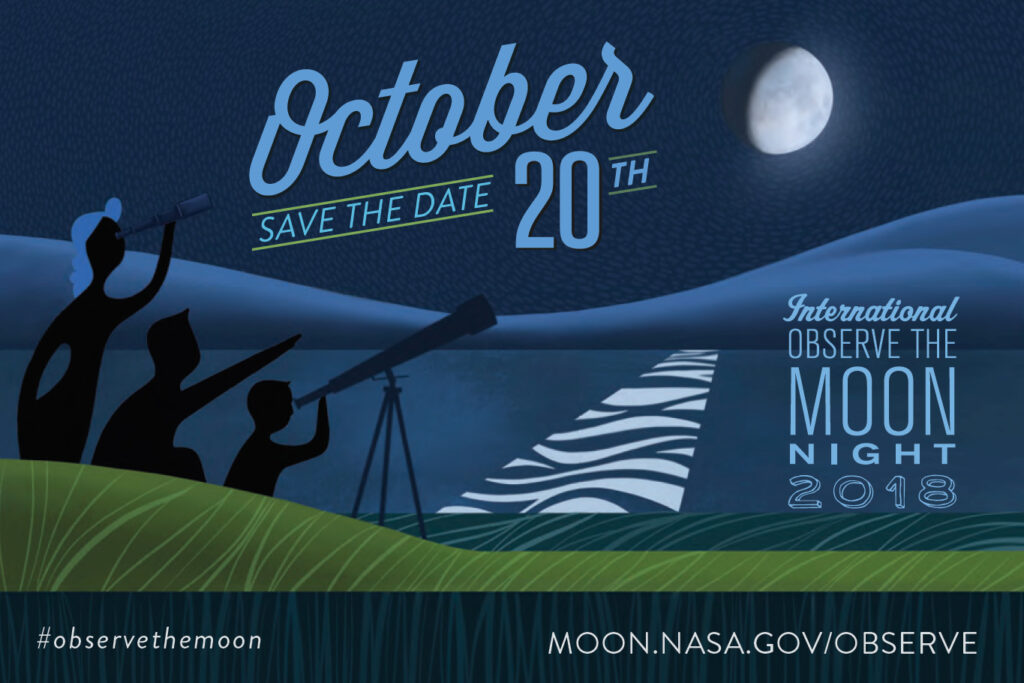 International Observe the Moon Night is a worldwide celebration of lunar science and exploration held annually since 2010. One day each year, everyone on Earth is invited to observe and learn about the Moon together, and to celebrate the cultural and personal connections we all have with our nearest neighbor.
The event occurs in September or October, when the Moon is around first quarter. A first quarter Moon is visible in the afternoon and evening, a convenient time for most hosts and participants. Furthermore, the best lunar observing is typically along the dusk/dawn terminator, where shadows are the longest, rather than at full Moon.
The International Observe the Moon Night website has list of scheduled events – you can register your event here. Resources for hosting your event here.
---
NASA's Moon Phase and Libration website will show you the phase of the Moon for any date in 2018 – the image below is how the Moon will appear on Oct. 20th.
On NASA's Moon Phase and Libration website, if you click on the image of the Moon, it will download a high-resolution TIF version of the image, with labels for craters near the terminator.
---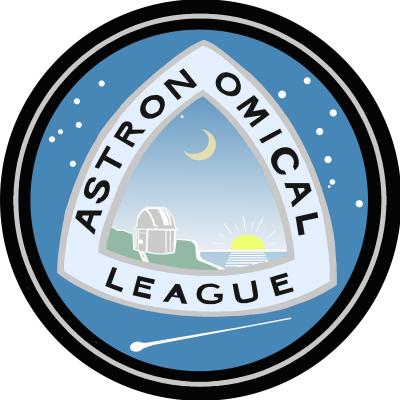 International Observe the Moon Night would be a fine evening for members of the Astronomical League to start observing for the Astronomical League's Lunar Program. This program requires that you observe 100 features on the Moon – broken down into three groups: 18 naked eye, 46 binocular, and 36 telescopic features. Any pair of binoculars and any telescope may be used for this program. After you have completed the program, you will be awarded a certificate and a pin.
The Astronomical League is composed of over 240 local amateur astronomical societies from all across the United States. These organizations, along with our Members-at-Large, Patrons, and Supporting members form one of the largest amateur astronomical organizations in the world.
The Astronomical League has dozens of different observing programs, a varying levels of difficulty. Membership in the Astronomical League is very inexpensive, and is typically handled through your local astronomy club or society.