As I take a brief break from my reflections on Benedict XVI's Genesis homilies, I need to briefly address tomorrow morning's major celestial event! If you live in North or Central America, Asia, Australia, or the Pacific Islands, there will be a total lunar eclipse that will take place at 4:15am central standard time. As usual, I would encourage you to risk an early start to you day and enjoy this wonderful event (weather permitting)!
Yes, you heard me right, I said "ENJOY" the event. Often times, things like eclipses can evoke deep fear, thinking that they are a type of omen of bad things to come. Scripture itself makes reference to such events in conjunction with events that lead to war and death. In light of this, (pun intended) should we stand in fear or wonder tomorrow morning during this eclipse?
Before answering this question, I think this eclipse is being both playfully and seriously wrapped into the midterm elections in the United States tomorrow. Two dear friends of mine treated me to a belated birthday dinner last night and we had a chuckle about how it is ironic that one of the most divisive midterm election we can think of coincides with a lunar eclipse. However, should we have chuckled?
If you recall in 2020, there was the wonder of comet Neowise. This "once-in-a-lifetime" naked eye comet was accompanied by one the most globally disruptive events in human history: Covid-19.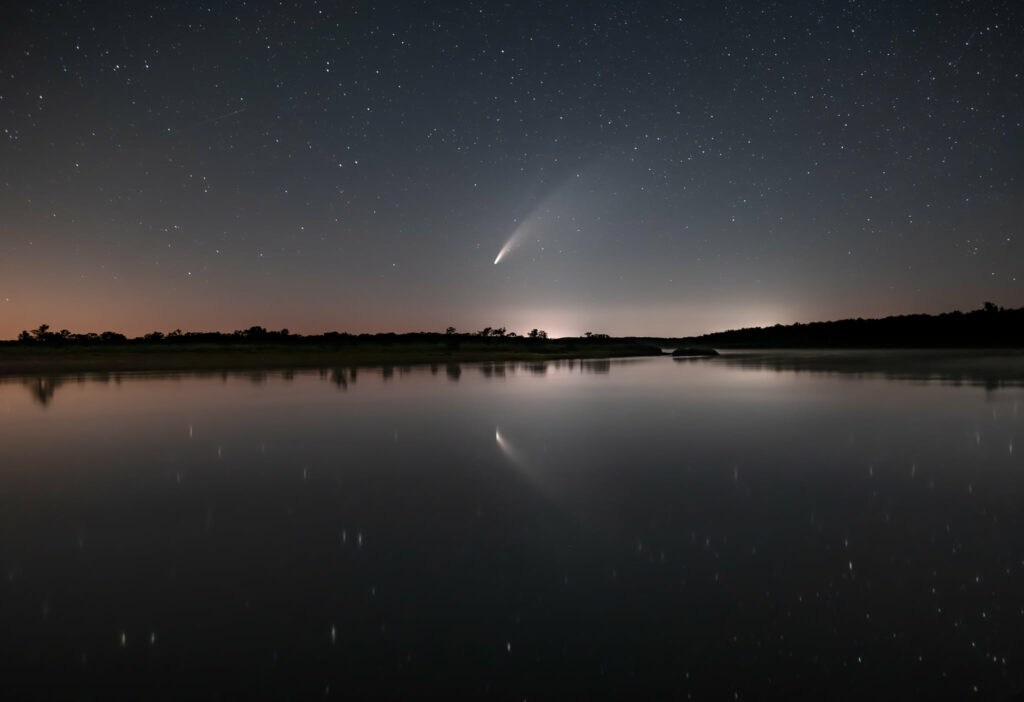 "Oh, that was just an odd coincidence!" Really? Do you recall before 2020, the complete solar eclipse that treated those in totality to another once, twice, or thrice-time life experience (unless you're willing to travel around the world to see solar eclipses in other countries). Is the lunar eclipse of tomorrow morning not only going to be the "grand finale" for lunar eclipses in 2022, but may be pointing to something far more foreboding around the corner when tying it to a Covid-Comet and a Solar Eclipse?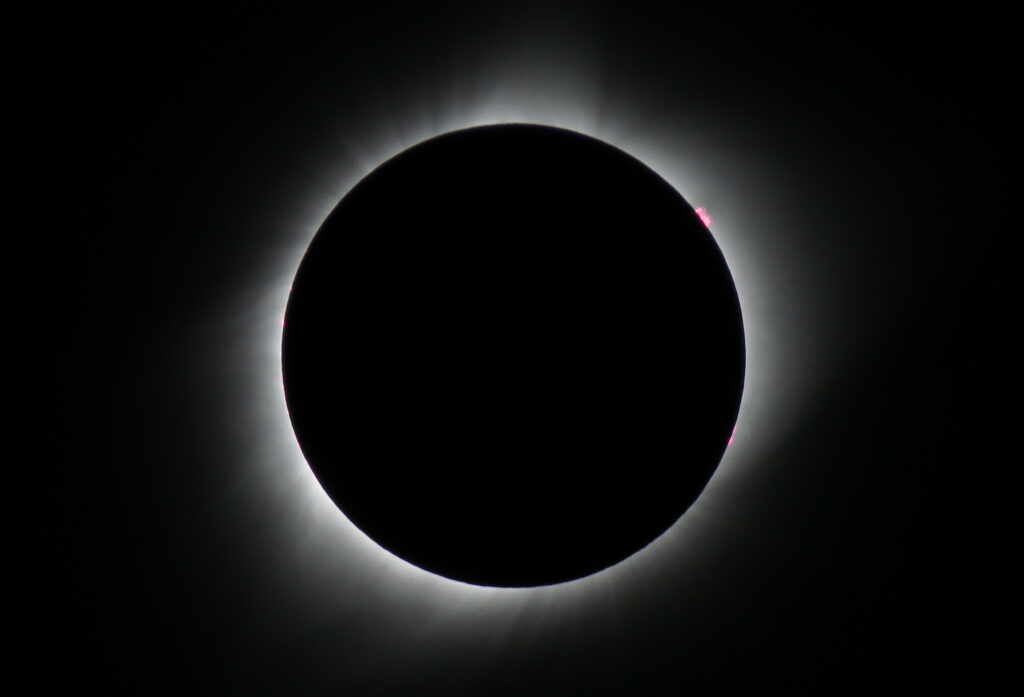 Sadly, I can't provide a confident response to comfort the readers of Sacred Space Astronomy as to the future of our common home. Though I could offer a pithy retort of encouraging you to dismiss any connection between these celestial events and global difficulties, it wouldn't change two irrefutable facts: 1. These celestial events have and will occur; and, 2. Our world is facing deep struggles that threaten both local and global stability.
I want to tell you to get out and enjoy the lunar eclipse on an election day in the United States, but that joy will be short lived by many as we practice our civic duty to try and vote for something when those running for public office have obsessed over what not to vote for and floated slogans that ring more of totalitarian regimes than constitutional democracy. Though I still discourage the connection between the lunar eclipse and tomorrow's election, I would not blame any American citizen for gazing upon tomorrow's lunar eclipse and connecting a darkened moon with the darkened state of our country.
For readers outside of the United States, you may rightly roll your collective eyes, thinking, "There it is again, American bias. This lunar eclipse 'obviously' points to only what happens in the United States." I applaud such protests, reminding us as Americans that the toxic attitude of American exceptionalism is a real issue and we, as citizens of the United States, need to avoid the trap of making every event about us. It is this attitude of American exceptionalism that has numbed our collective sensitivity to the ongoing war in Ukraine and its global impact on all peoples. Though I still discourage the connection of comet Neowise with wars and disease that have come since, I also wouldn't blame anyone for wondering, "Maybe there was something to worry about with that comet after all."
So, am I turning on my previous reflections of these events and warming up my vocal chords to sing the popular song of my youth, "It's the end of the world as we know it?" I am sorry to disappoint the conspiracy theorist, but, no, I'm not going to lose hope. I still encourage you to go and enjoy these events and not see them as omens of doom.
Instead, I offer two reflections on how to approach tomorrow's eclipse and any celestial event. First, let us focus our prayer and concern not on speculation of a potential connection between celestial events and global struggles, but instead honor the fact that our world has faced deep life changing crises. Yes, these difficulties have been accompanied with historic celestial events, but they are not events that point to a hopeless determinism akin to the deterministic fate of the gods of Greek mythology. Instead, let us pray for the moral courage to freely embrace, both individual and communally, pathways to peace that turn the darkness of the times we face into the light of hope.
My second reflection is to not see these events through the eyes of fear, but a heart of hope. If the skies are clear, I don't know how I will react to tomorrow's lunar eclipse. I do know that it will not be met with an obsessive fear of who I should vote for tomorrow. I very well might reflect, as I usually do, on the beauty of the color changes, reminding me how the color of the eclipse can give us an "atmospheric report card" on pollution. Perhaps I will grieve, connecting the "blood moon" as a metaphor for what I have been through personally as of late and what our world has endured. The event will end, however, in hope. Hope with the realization that even if this eclipse makes me think of the darkness of our world, that darkness has already been overcome by the light of Christ. It will be met with the reality that the Christian narrative does not end in death, but in resurrection. I will approach tomorrow's eclipse as I always do: As a moment of prayer that leads to peace, joy, and hope.
Are you going to try and see the eclipse tomorrow? I encourage you to do so! And whether your heart meets this celestial event with heaviness or levity, do not let fear over the struggles of our world stifle your moral courage. Fear instead the temptation to think we do not have the ability to be an agent of change for the better. Fear the presumption that doom is inevitable. Let us not let silence in the face of evil become a self-fulfilling prophecy of evil overcoming good. Instead, let us exercise our freedom to become alive in Christ, to give the world hope, and pray that the moral darkness our world faces will be met with authentic hope that God will illumine our world with the blinding light of love, peace, mercy, and hope.
*A follow-up from yesterday: It isn't my best image of a lunar eclipse and it isn't my worst. It was a beautifully cold morning of prayer. Peace of heart achieved! Thank you God!