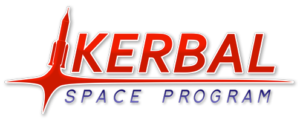 I have been playing Kerbal Space Program for 2 months now, and I'm completely blown away! But to call KSP a game, simply doesn't do it justice. KSP is a space program simulator for the PC/Mac/Linux that allows you to design and build spacecraft and space planes, launch them, get them into orbit, perform space missions (some simple, some VERY complex), land on other worlds, and explore them.
What I learned about orbital mechanics running just the first 2 training missions is incredible! KSP visually teaches you the physics of flight and orbital mechanics; there have been several "lightbulb moments" for me – teachers will appreciate this!
The developers have collaborated with NASA and made an in-game mission mirroring the real-world NASA Asteroid Redirect Mission; as I was writing this, an Asteroid Day mod was released – including a new infrared space telescope, modeling the real-world asteroid-hunting Sentinel Mission.
KSP has an enormous user community, and mods have come out that enhance functionality, and add real-world parts and spacecraft. There is also an educational version of KSP called KerbalEDU—which is meant for a classroom environment. The developers are working on an Earth History Campaign—starting with the X15, and progressing through the American/Soviet space race.
I did an astronomy presentation the elementary school in my wife's school district; I showed my meteorites, talked about the Sun and asteroids… and I had KSP running on a laptop. I was very pleased and surprised to see how many young students knew what the sim was. Some students begged their parents to get it, and after showing it to the parents, they were so impressed, those students now own it. 🙂 I mentioned starting an "After-School Kerbal Rocket Club" at the school, and one young student's eyes got HUGE! Those plans are now well under-way.
KSP has 3 modes of play: Science mode starts you out with rudimentary rocket parts – you have to build simple rockets, research science, and advance along a tech-tree, to get more and better parts. Career mode is an advanced mode of play where you must complete missions, manage money, and your reputation. Sandbox mode gives you access to ALL the spacecraft parts, and for someone unfamiliar with the sim, this mode can be quite daunting.
I'm so impressed with KSP, I'm looking into writing a grant to get 8 beefy PCs to set up a mobile Kerbal-Lab I can take to schools and other venues. I would highly encourage schools, museums, science centers, educational facilities, astronomy clubs and societies investigate KSP, and run similar labs. I *ahem* would be happy to help you with that!
This story is an updated version of one I wrote for the June 2015 issue of the Warren Astronomical Society's WASP newsletter.
Update 25 Sep 2015: Kerbal Space program wins 2 Unity 2015 awards: Best Gameplay, and Community Choice!