The last chapter of Pope Francis' Encyclical Laudato Si' can be boiled down to one, central idea: What is our understanding of reverence?  A basic understandings of reverence that I still find sturdy is "to treat holy things in a holy manner."  In my youth, the common application of this was paying attention to how we treated the Bible as God's Word, the vessels used for Mass, and showing love for the Eucharist.  As I grew in my faith, this call to reverence began an awareness of things that are sacred and things that are profane.
When exploring the sacred and profane, there is a dangerous trap we can fall into: thinking of profane and sacred in dualistic terms.  One of the best books to help understand this distinction is Louis Bouyer's text, Rite and Man.  Bouyer broadens the language of sacred and profane to remind us that just because something is profane doesn't mean it is bad or evil.  Rather, profane things common to human experience, distinct from the sacred, still carry a sacred character as part of God's creation.  A simple example of this is the family dinner.  A family dinner is a common or "profane" meal in contrast to the sacred meal of the Eucharist.  However, the bonds of familial love, the prayers of thanksgiving, and the time spent with family can still carry a sacred character.  The dinner we eat with family is not to be confused with the Eucharist (St. Paul is very clear about this in 1 Corinthians 11).  However, the common meal of the family can still provide an encounter with God's presence.
With this as our starting point, we can ask the question, what is the reverence that is proper to sacred things and the reverence that is proper to profane things?  I think that most people, even those who are distant from the Church, would be able to grasp basic concepts of reverence toward sacred things like the Bible and the Eucharist.  However, when we ask the question, how do we show reverence toward profane things… this is a bit more tricky.  There have been vats of ink spilled on these types of questions, but I think a simple answer can be found in the spiritual tradition of St. Ignatius of Loyola's Principle and Foundation.  There have been many translations, interpretations, and reflections given on this basic understanding of Ignatian Spirituality, but the structure I learned is the following.
1. We are created to praise, reverence, and serve God.
2. The things of this world have been created to help us to accomplish this calling.
3. Therefore, we are to only use those things that lead us to this goal, being indifferent to the things that lead us away form this goal.
4. We are not to desire things like health, riches, honor, and longevity of life, but rather only desire that which helps us become what God created us to be. (Paraphrase of the Principle and Foundation found in "The Spiritual Exercises of Saint Ignatius of Loyola")
What I love about St. Igantius' Principle and Foundation is that the things that bring me closer to God may be different from the things that bring you, the reader closer to God.  The common or "profane" world is rich with beauty and goodness that feeds us, heals us, comforts us, protects us, and allows our heart to rest.  However, if we live only for self, seeing the created world through selfish eyes, we begin to lose sight of the fact that God's creation is not only meant for us, but for the entire human family.  Therefore, to exploit creation can be seen as placing limits upon God's ability to provide for the human family, which, in turn, hinders our ability to respond to God in love.  In short, reverence towards the profane or the common dimensions of creation can be seen as treating and using creation for the purpose of which God intended.  In contrast, irreverence toward creation can be seen as moments when the connection between God's intent for creation and the actions of humanity toward creation become detached, seeing the created world as nothing more than something to feed the immediate appetites of an individual or a community, lacking a forward looking solitary with current and future generations.
I draw upon this spiritual heritage that Pope Francis was formed under to emphasize that Laudato Si' challenges us to see the world with the eyes of faith.  We are to see in our daily activities opportunities to not only use the created goods of this world for our enjoyment, but also to treat them in a way that allows for others to use them to praise, reverence, and serve God.  I recall from the first Vatican Press Conference on Laudato Si' that the representative sent by Patriarch Bartholomew said that this Encyclical can be seen as a call to "Ecological Asceticism."  Asceticism is that school of spirituality that points to a simple life of detachment from all things unnecessary.  When we combine this Ecological Asceticism with the spiritual disposition of Therese of Lisieux's "Little Way" of doing small things with much love, what we find is a life of perpetual reverence of God's presence and God's gifts in our lives.  It becomes a life of simplicity in which the noise of technological egotism becomes silenced by the quiet of contemplation amid the beauty of God's creation.  This life of silence awakens a disposition of heart to join our voices with all the voices of creation, giving continual praise to God.
Angels of the Lord, bless the Lord, praise and exalt him above all forever.
You heavens, bless the Lord, praise…
All you waters above the heavens, bless the Lord,…
All you powers, bless the Lord;…
Sun and moon, bless the Lord;…
Stars of heaven, bless the Lord;…
Every shower and dew, bless the Lord; …
All you winds, bless the Lord;…
Fire and heat, bless the Lord;…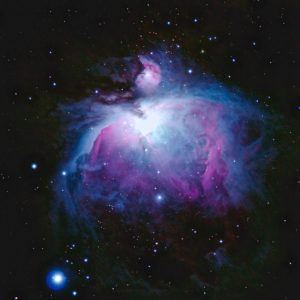 Cold and chill, bless the Lord;…
Dew and rain, bless the Lord;…
Frost and chill, bless the Lord;…
Hoarfrost and snow, bless the Lord;…
Nights and days, bless the Lord;…
Light and darkness, bless the Lord;…
Lightnings and clouds, bless the Lord;…
Let the earth bless the Lord,…
Mountains and hills, bless the Lord;…
Everything growing on earth, bless the Lord;…
You springs, bless the Lord;…
Seas and rivers, bless the Lord;…
You sea monsters and all water creatures, bless the Lord;…
All you birds of the air, bless the Lord;…
All you beasts, wild and tame, bless the Lord;…
All you mortals, bless the Lord;…
O Israel, bless the Lord;…
Priests of the Lord, bless the Lord;…
Servants of the Lord, bless the Lord;…
Spirits and souls of the just, bless the Lord;…
Holy and humble of heart, bless the Lord; praise and exalt him above all forever. (Daniel 3:50-90)
This hymn of creation reminds us that we are to fully participation or give to God every aspect of our being, which, ironically, is what participation in our prayer life, especially the Eucharist, asks of us.  This hymn touches every aspect of creation, reminding us that even the smallest part of creation is known to God and gives glory to God.  We live in a world that has lost this "Cosmic" sense of our faith life, choosing instead to focus only upon the immediate, pragmatic, and subjective.  Let us, in response to Pope Francis, broaden our vision to see God's goodness in all of creation, transforming how we treat creation not only from the standpoint of recycling, conserving, and not polluting, but treating creation as God's gift that is to be respected and reverenced.  This idea is called by Pope Francis, "Ecological Conversion."
"The external deserts in the world are growing, because the internal deserts have become so vast".  For this reason, the ecological crisis is also a summons to profound interior conversion. It must be said that some committed and prayerful Christians, with the excuse of realism and pragmatism, tend to ridicule expressions of concern for the environment. Others are passive; they choose not to change their habits and thus become inconsistent. So what they all need is an "ecological conversion", whereby the effects of their encounter with Jesus Christ become evident in their relationship with the world around them. Living our vocation to be protectors of God's handiwork is essential to a life of virtue; it is not an optional or a secondary aspect of our Christian experience. (Laudato Si', 217)
Thus concludes our exploration of Laudato Si'.  I pray this has been helpful to you, the reader, to understand the broad strokes of each chapter.  My take aways from the Encyclical are that Pope Francis encourages us to trust the environmental science of our day, but in light of our theological and spiritual tradition as Catholics.  This exploration is not only to be a "head game," but is to lead us to concrete action in the way we live our daily lives and engage the social and political structures that can have a great impact on the state of our environment.  All of this points to seeing creation as gift from God, meant to help build up human dignity at every stage of life for this and future generations.  Feel free to share any last thoughts on these Laudato Si' posts before I move on to a new series.  In the meantime, I will end with a prayer I say daily that fits nicely with our earlier discussion about St. Ignatius of Loyola an Ignatian Spirituality: the Suscipe.
Take, Lord, and receive all my liberty,
my memory, my understanding
and my entire will,
All I have and call my own,
You have given all to me.
To you, Lord, I return it.
Everything is yours; do with it what you will.
Give me only your love and your grace.
That is enough for me.