Meteorites from the Hamburg Michigan fall have been classified as H-Chondrites; these are stony meteorites with a high iron content. The meteorites show distinct chondrules, have black fusion crusts, and are strongly attracted to a magnets. – John M. Zawiskie, Geologist/Paleontologist, Curator of Earth and Life Sciences at Cranbrook Institute of Science.
NASA Meteor Watch posted this video to their Facebook page showing that the Hamburg meteoroid came in almost vertically.

Asteroid 6 Hebe is the likely parent of H chondrites – which account for about 40% of all meteorites falling to Earth.
The American Meteor Society posted more images of Hamburg meteorites, this one showing iron flecks spread throughout the meteorite's interior.
The week after the Hamburg fall I got into contact with some local astronomers who found several fine specimens.
I was sent this series of meteorite images by Tony Licata:
I sent these images to John Zawiskie, a geologist and curator of Earth and life sciences at Cranbrook Institute of Science, whom I've know for several years. I was CCed in a email between John and Samer discussing mineral content and if the meteorites were L or H chondrites (low or high iron content). I shouldn't be surprised that the two knew each other.
As more pieces were found, it was decided that the fall was an H chondrite.
---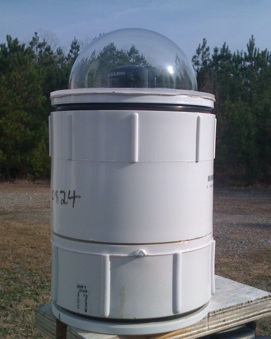 I'm thrilled that this meteorite fall generated so much local interest in astronomy. I'd like to capitalize on that by having several schools in Michigan install cameras that watch for fireballs as part of  NASA's All-Sky Fireball Network.
Site Requirements for Participation in the NASA All Sky Fireball Network
Camera
Need an outdoor location that is/has:
Secure
A mostly unobstructed view of the sky, horizon to horizon
Relatively free of light pollution – no bright lights near the camera. For example:

No sports field or stadium lights nearby
No towers with blinking lights visible
No parking lot lights that would shine into the camera

Stable; we cannot mount a camera on a moving roof or other platform that would change the camera's position from night to night.
Distant from kilowatt radio transmitters or other sources of radio noise
Camera-control Computer
Need an indoor location that is/has:
Secure
Climate controlled (ideally)
Power
Fast, reliable Internet connection (minimum upload speed of 100 KB/s) with the ability to assign a static IP address
The ability to open port 22 for internet communication in/out (only necessary if a firewall is in place)
Located within 100 feet of the camera
The means to run cables from the camera to the computer
A window or some other means (e.g. short cable run to the outdoors) by which the GPS unit can get a lock. The cable on the GPS receiver is 22 feet long, so the window would need to be located within 22 feet of the computer. Similarly, a cable run to the outdoors shouldn't be more than 22 feet long.
Interested? Here's a link to the All Sky Fireball Network Site Proposal Form. (And please let me know if you do this.)