Check out this vintage wooden refractor, on display at Vatican Observatory HQ in Castel Gandolfo!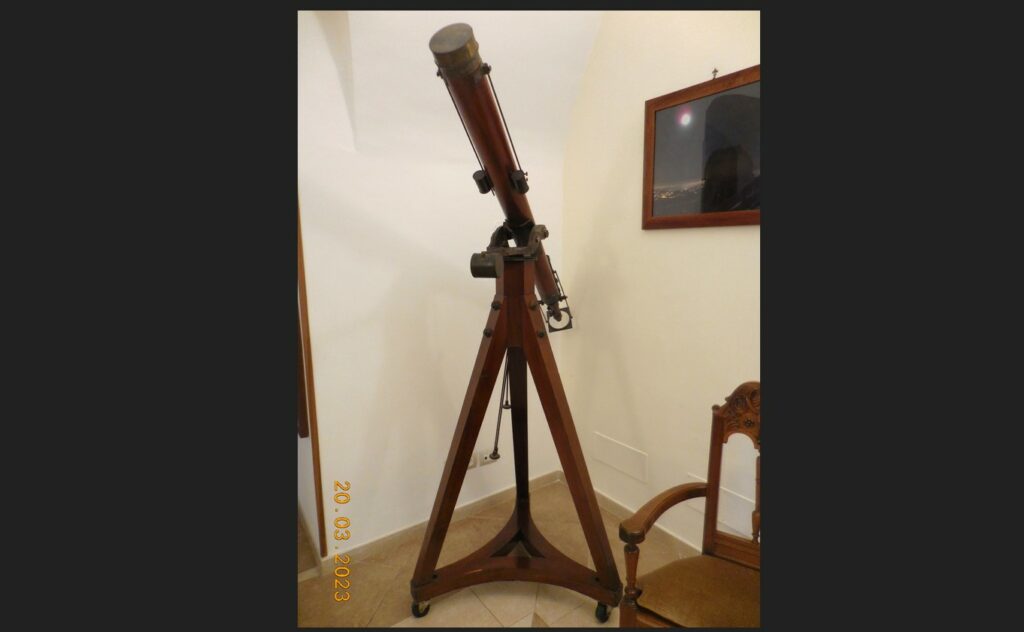 Note those sliding weights, for adjusting balance, on that tube that would make an Amish furniture-maker proud…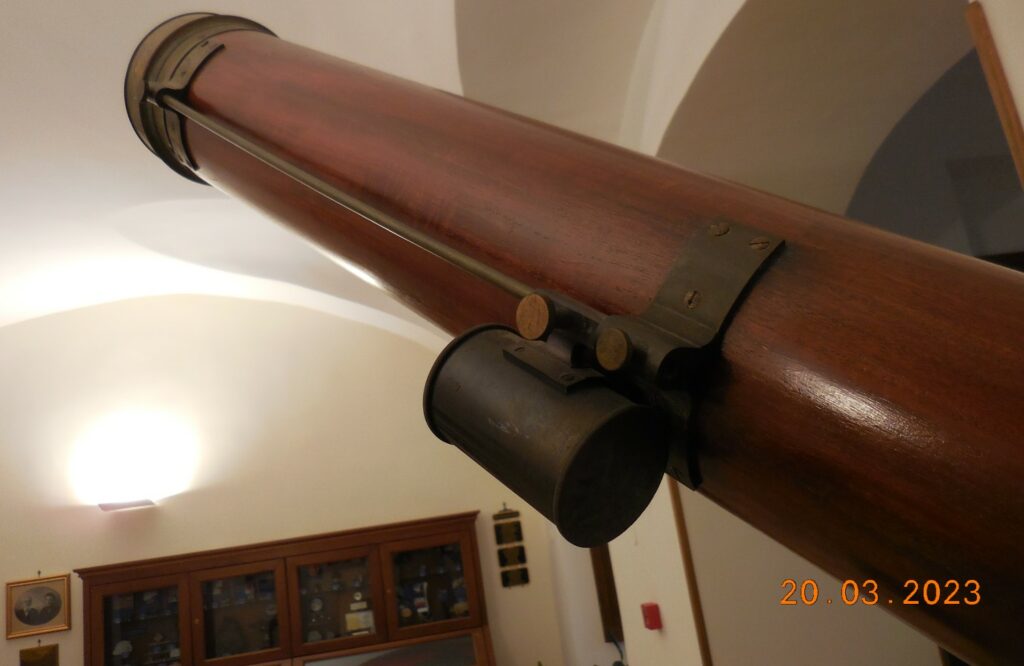 Take a look at that tailpiece, with a holder for a solar projection screen…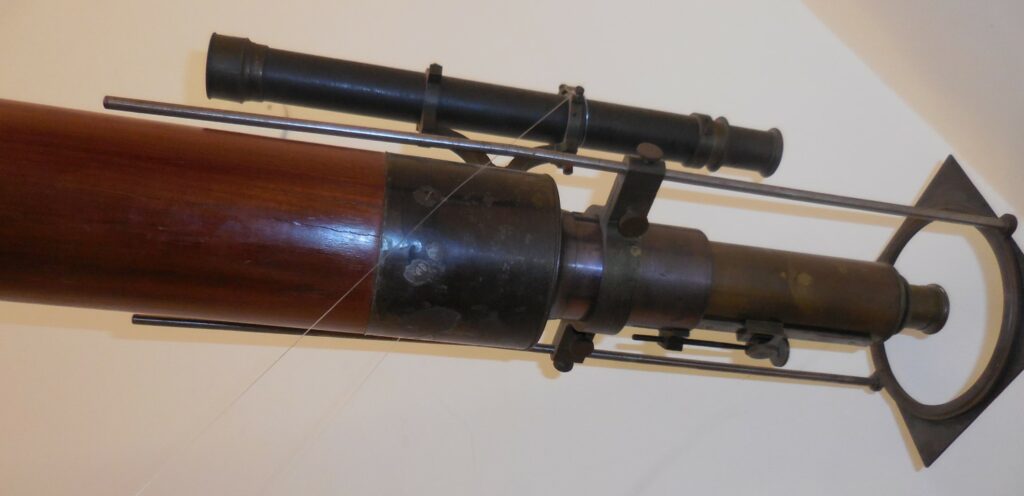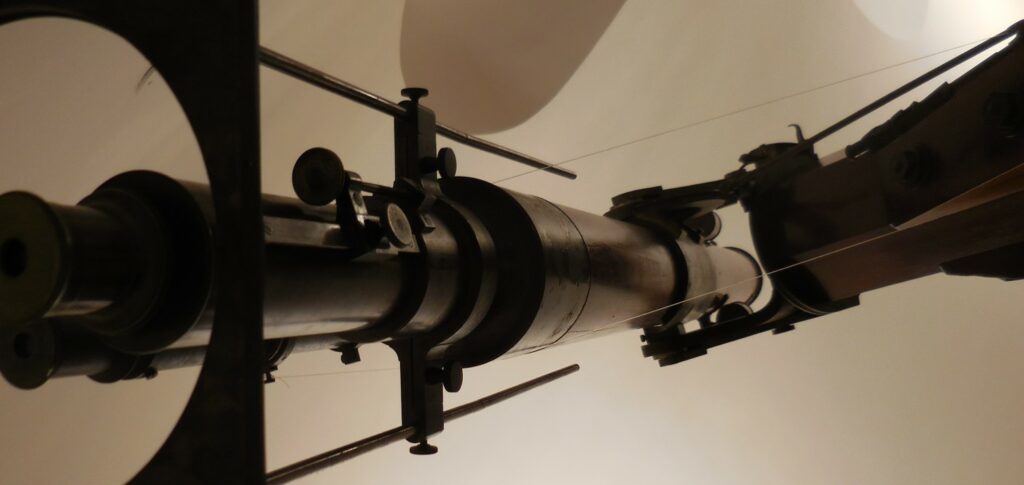 But what amazes me the most is the mechanism for its altitude-azimuth ("up/down"-"left/right") mount, sitting atop a wooden tripod that itself is a pretty nice piece of furniture.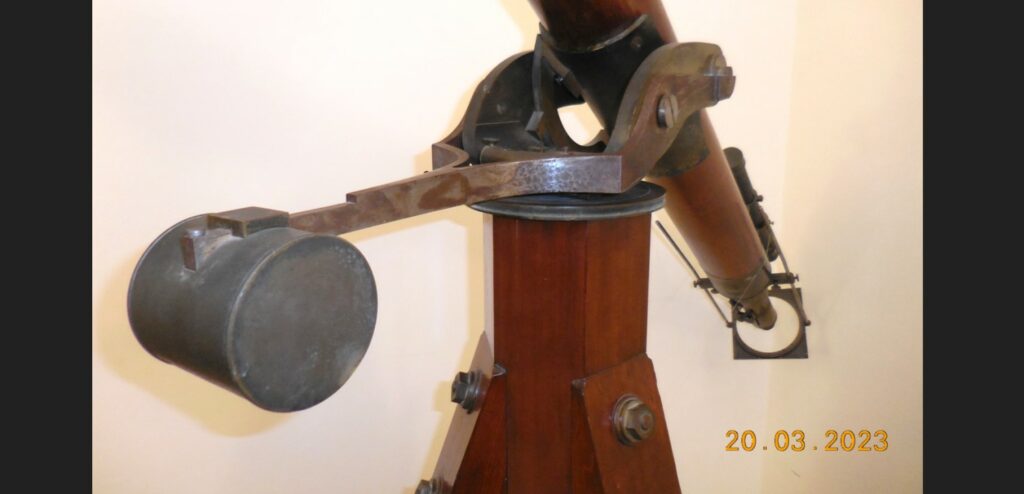 There is a bubble-level, for precisely levelling the mount. Only one is needed. You level the mount in one direction using the level, and then rotate the mount a quarter of a turn in azimuth ("left/right") and adjust the level again. By turning and levelling, that single bubble-level will allow you to get the mount level all-around.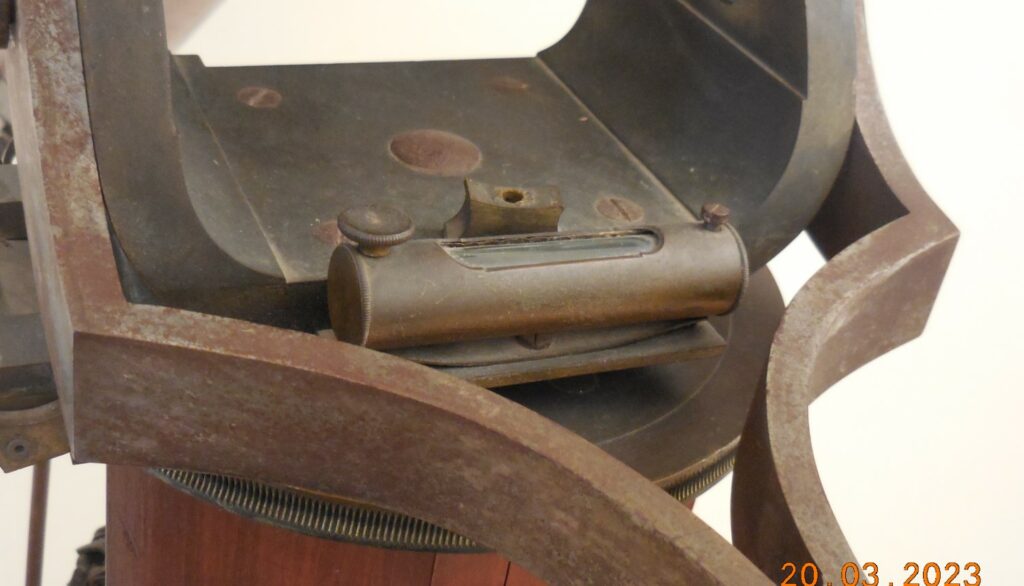 There is a gear mechanism for fine adjustments in azimuth…

The photo below, looking up from underneath, shows the details. A knob and shaft would be attached at the point indicated by the arrow so that the gear could be turned by hand, and the azimuth adjusted.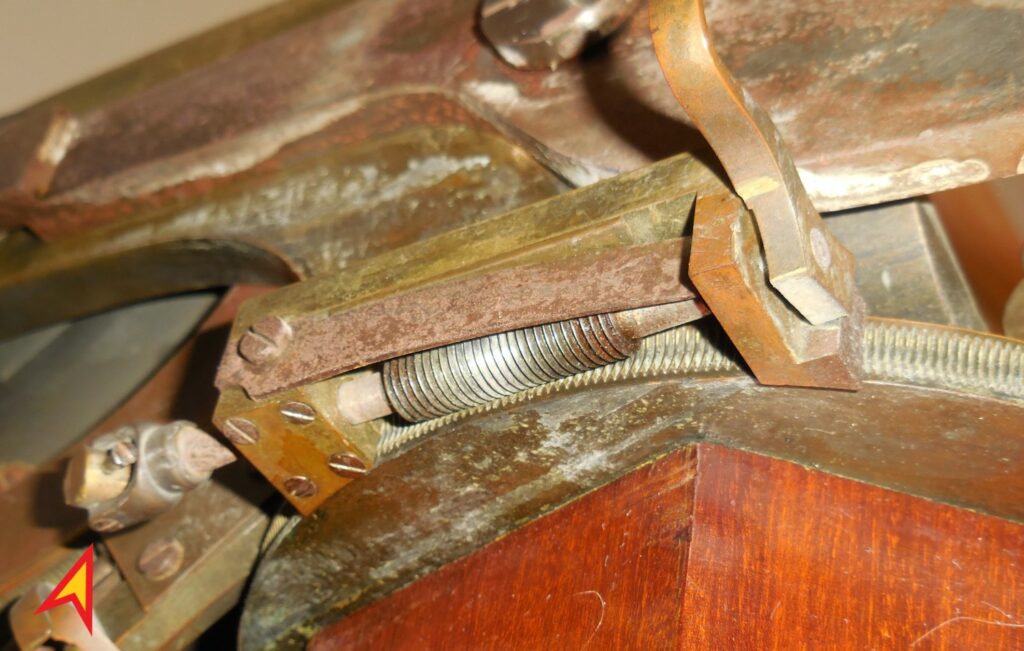 There is likewise a mechanism for fine adjustments in altitude…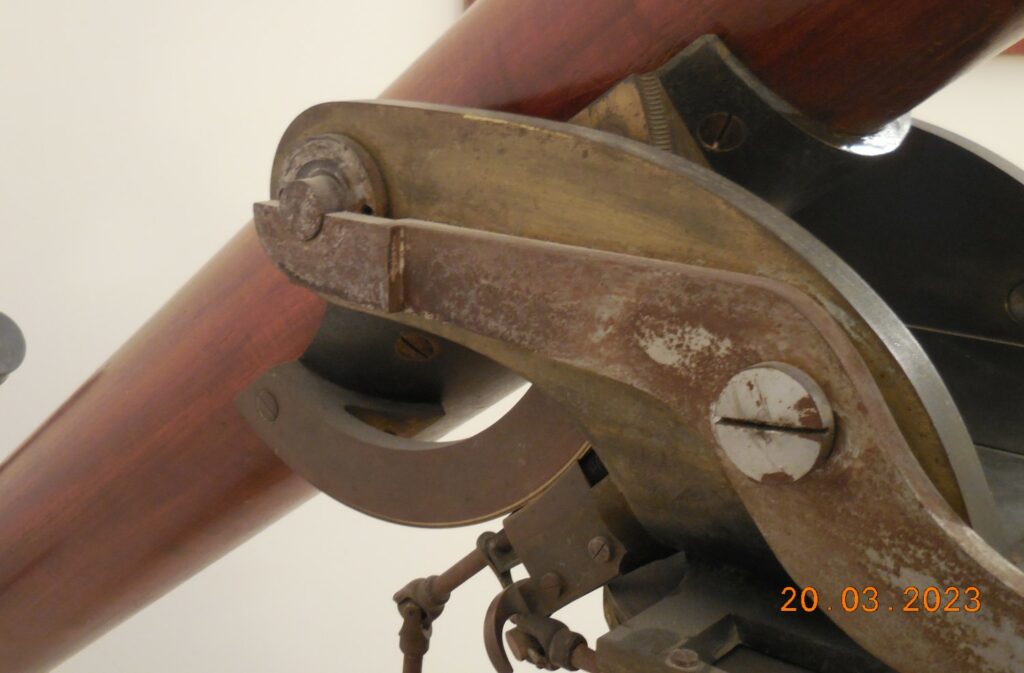 The photograph below shows the details for the altitude gearing. Here the hand knob and shaft are attached (right—only the shaft is seen). Also, here you can see an interesting mechanism (arrowed). Flicking that little lever downward disengages the gear so the telescope can be freely moved. Flicking it back up re-engages the gear, locking the telescope into place so that it can only be moved by means of the hand knobs.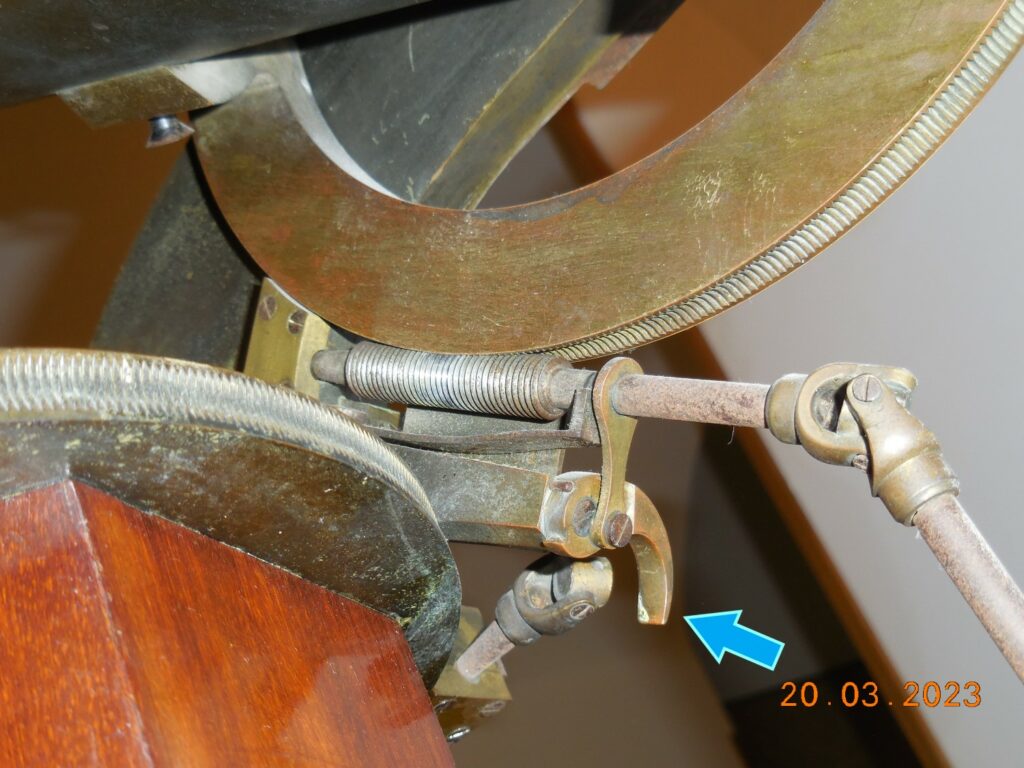 The mount is not motorized and not equatorial, so you would have to continually tweak both hand knobs to track an object. (You can see the hand knobs in the image below, and in the first image.) Nonetheless, I doubt that tracking would be difficult to do. Assuming the optics of the telescope are good, this telescope must be an absolute joy to observe with. Some day when I am at the observatory, I am going to prevail on everyone to put a little lube on the gear mechanisms and take this telescope out under the stars.