NASA's OSIRIS-REx asteroid sample return mission is due to deliver its nearly overflowing payload of rocks taken from the surface of asteroid Bennu to Earth on Sunday Sept. 24th! I am (and have been) over-the-top excited about this mission! Apparently NASA is too because they are planning on taking over NASA TV most of the day with coverage of the Sample Return Capsule's (SRC) reentry and recovery, along with the obligatory commentary by a panel of scientists and engineers.
When and Where
"As OSIRIS-REx flies by Earth, it will release its sample return capsule into the atmosphere. The capsule will descend under parachute and land at 10:55 a.m. EDT within a 250-square-mile area at the Department of Defense's Utah Test and Training Range, near the U.S. Army's Dugway Proving Ground. OSIRIS-REx will deliver the largest asteroid sample received on Earth, estimated to hold about half a pound of Bennu's material or 8.8 ounces +/- 3.6 ounces (250 grams +/- 101 grams)." – NASA
NASA's live coverage starts at 10 a.m. EDT (8 a.m. MDT) and will air on NASA TV, the NASA app, and the agency's website.
There will be a post-landing news conference at 5 p.m. EDT (3 p.m. MDT); the sample capsule should have arrived at a temporary clean room on the military range by this time. This will also air on NASA TV, the NASA app, and the agency's website.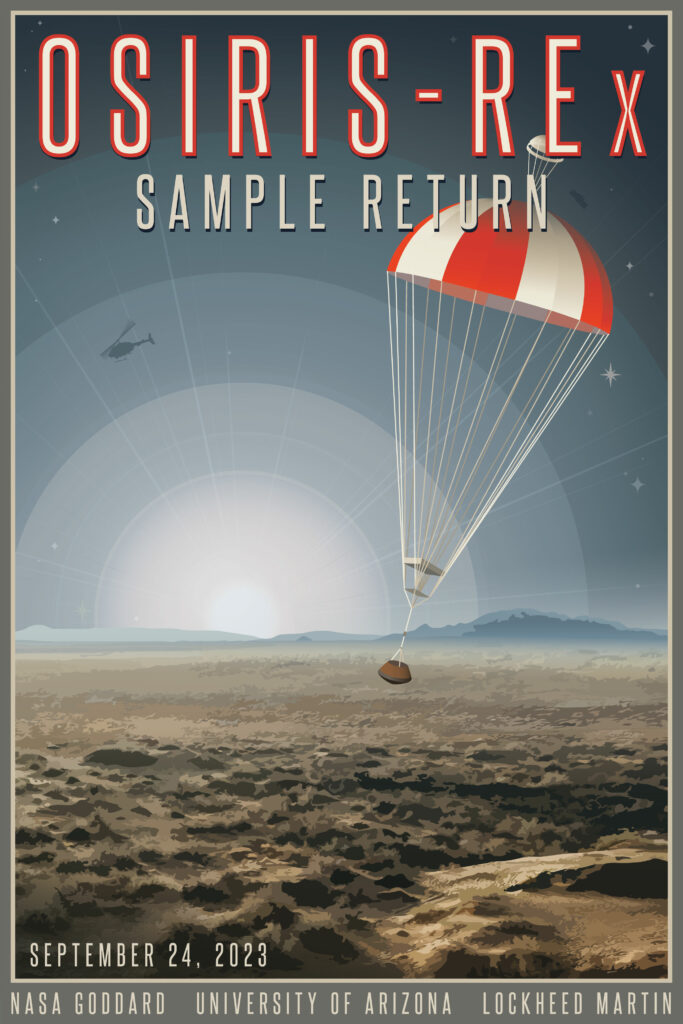 Fly-Alongside!
You can follow alongside the Sample Return Capsule in a simulation as it detaches from the spacecraft, and approaches Earth in NASA's interactive 'Eyes on the Solar System' web app:
Click here to see the OSIRIS-REx simulation in a new tab.
Analysis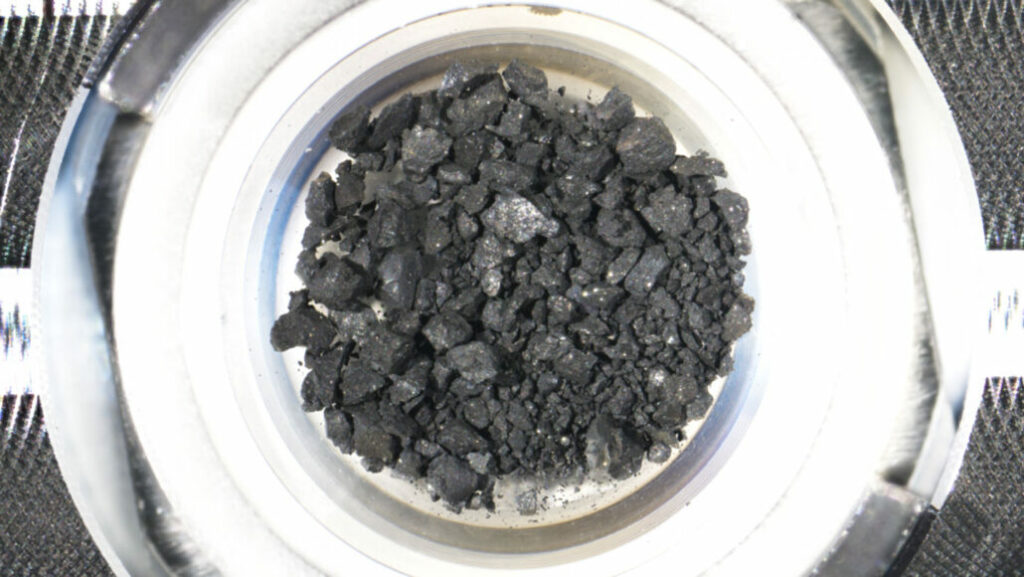 The samples will be transported to NASA's Johnson Space Center in Houston Texas where they will be analyzed – and a Jesuit from Vatican Observatory will be one of the scientists that will be doing that analysis!
Br. Bob Macke, SJ built a specialized piece of equipment to measure the density of meteorite samples, and this pycnometer will be installed in a clean-room and used on the samples of asteroid Bennu.
A New Mission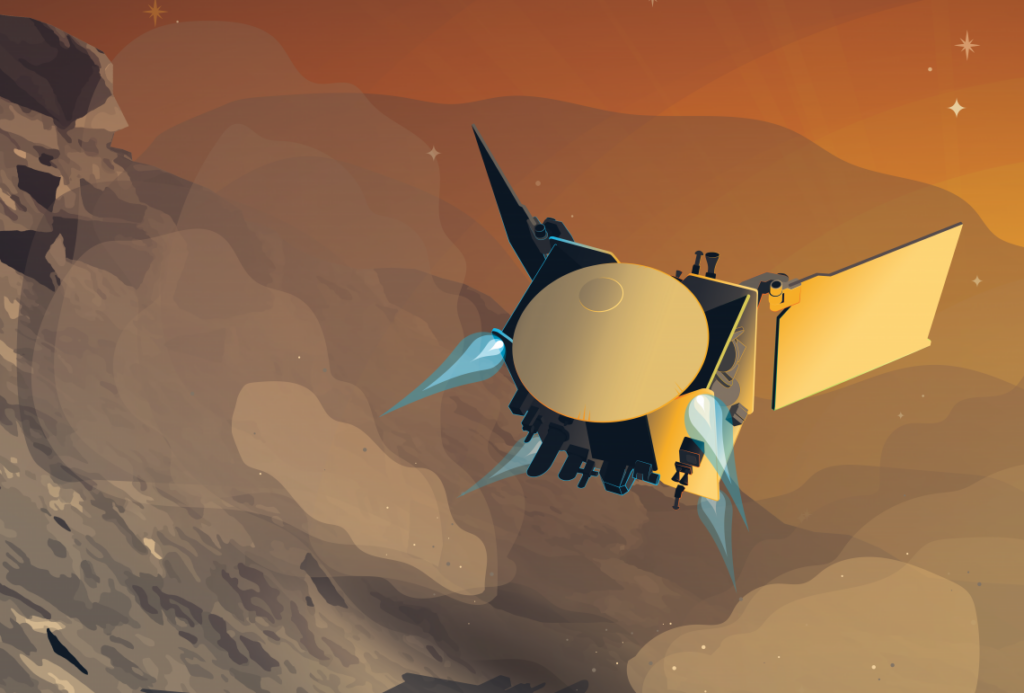 After releasing its payload, the spacecraft will enter into an extended mission called OSIRIS-APEX, which will proceed to study the near-Earth asteroid Apophis. OSIRIS-APEX will enter into orbit around Apophis shortly after the asteroid's Earth flyby in 2029.
The spacecraft will get a close-up look at Apophis, as it studies changes in the asteroid caused by its close flyby of Earth. The spacecraft will also use it's gas thrusters to attempt to dislodge and study the dust and small rocks on and below Apophis' surface.
Other Posts About OSIRIS-REx:
Br. Bob Macke, SJ is at NASA's Johnson Space Center in Houston, TX where he'll be studying asteroid samples returned from the OSIRIS-REx mission!

---