The Hubble Space Telescope Picture of the Week on Feb. 27, 2023 was this beautiful "Galactic Seascape." Also known as a "Jellyfish Galaxy," it has tendrils of stars extending far beyond the galactic core.
Two papers have been published relating to research of galaxies of this type. As is usual for scientific papers nowadays, both of these papers have several authors; among them are Fr Alessandro Omizzolo, a staff astronomer at the Vatican Observatory, Bianca Maria Poggianti, a regular collaborator and recent visitor to the Observatory.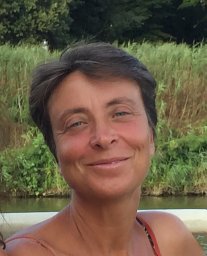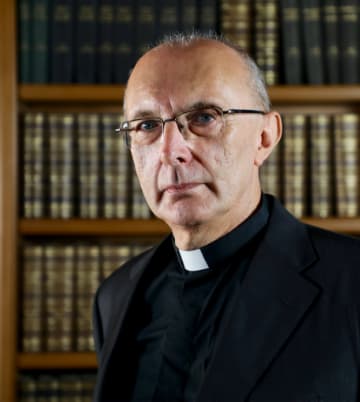 Fr. Alessandro Omizzolo was born in 1956, in Foza, near Asiago, Italy. He completed his doctoral degree in Astronomy in 1982 at Padua University under the direction of professor Cesare Barbieri with a thesis on Optical and X-rays properties of low-redshift quasars. He then worked in the field of optical variability of QSOs and of their spatial structures from 1982 to 1985.
Ordained in 1987, he is a priest in the Diocese of Padua. Since 1997 he has been a member of the staff of the Vatican Observatory, where he has been working on low-resolution spectra of X-ray candidate quasars to determine the optical luminosity function of low-redshift QSOs. He is also involved in a project with professor Piero Rafanelli (Padua University) to spectroscopically study Seyfert galaxies and isolated galaxies. – www.vaticanobservatory.va
Research Papers
https://arxiv.org/abs/2301.08279 – UV and Hα HST observations of 6 GASP jellyfish galaxies
https://arxiv.org/abs/2302.10615 – HST imaging of star-forming clumps in 6 GASP ram-pressure stripped galaxies
Cover Image
A jellyfish galaxy with trailing tentacles of stars hangs in inky blackness in this image from the NASA/ESA Hubble Space Telescope. As Jellyfish galaxies move through intergalactic space they are slowly stripped of gas, which trails behind the galaxy in tendrils illuminated by clumps of star formation. These blue tendrils are visible drifting below the core of this galaxy, and give it its jellyfish-like appearance. This particular jellyfish galaxy — known as JO201 — lies in the constellation Cetus, which is named after a sea monster from ancient Greek mythology. This sea-monster-themed constellation adds to the nautical theme of this image.
The tendrils of jellyfish galaxies extend beyond the bright disc of the galaxy core. This particular observation comes from an investigation into the sizes, masses and ages of the clumps of star formation in the tendrils of jellyfish galaxies. Astronomers hope that this will provide a breakthrough in understanding the connection between ram-pressure stripping — the process that creates the tendrils of jellyfish galaxies — and star formation.
This galactic seascape was captured by Wide Field Camera 3 (WFC3), a versatile instrument that captures images at ultraviolet and visible wavelengths. WFC3 is the source of some of Hubble's most spectacular images, from a view of Jupiter and Europa to a revisit to the Pillars of Creation. Credit: ESA/Hubble & NASA, M. Gullieuszik
---
A hi-rez zoomable image of this galaxy is here.