Once again, my apologies for my absence. Any of you who have gone through a job addition know that one of the first challenges is establishing a new workflow. So, is my new workflow… flowing? Let's just say we're in the river and we found the current. Now we just need to figure out how to keep with the current!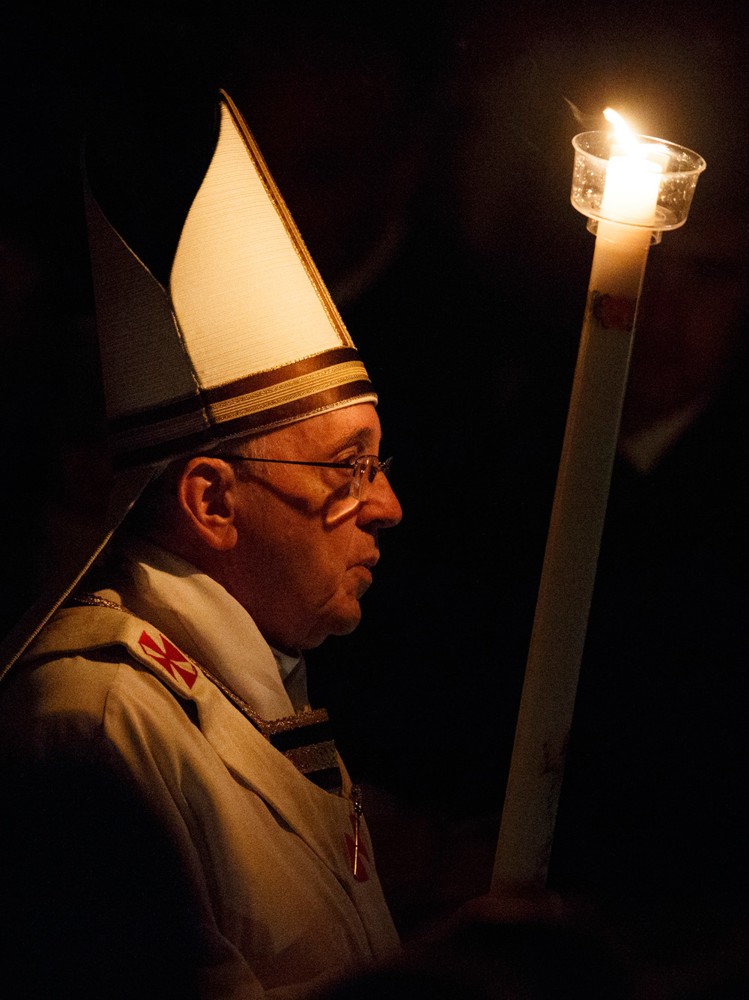 In some ways, I think it's a Godsend my concluding reflection for Fratelli Tutti was delayed. The reason for this thought is that we are a week away from starting a new Church year. When we think of a new year, we often think of a change of heart, a new way of seeing the world, and finding hope to be better people. From this standpoint, can we see Fratelli Tutti as part of this time of new beginnings? Let's find out!
In Fratelli Tutti, Pope Francis sets the parable of the Good Samaritan as the central Biblical image of the Encyclical. In doing so, he is reminding us of Jesus' call to view human dignity in a completely new way (or perhaps to see human dignity as God intended from the beginning).
In the time before Christ, the Covenant between God and humanity was seen as limited to the Children of Israel. "Love thy neighbor" really meant "Love thy fellow Hebrew." Sadly, this view of the Covenant was used as justification to mistreat those deemed outside the Covenant, such as Samaritans.
Time and time again, Jesus presents a more expansive understanding of the Covenant. The most blatant example being when Jesus states in Luke 6:27-38 to not only love thy neighbor, but also love thy enemy. In doing so, Jesus shows us that the people we perceive as "enemy" are not enemies at all. We are members of one human family and should treat each other as such. The true enemy is evil, the privation of the good. Ergo the oft used but oft forgotten maxim, "Love the sinner, hate the sin."
Let's refresh our memory of the story of the Good Samaritan. Here is the parable as presented in Fratelli Tutti.
"Just then a lawyer stood up to test Jesus. 'Teacher,' he said, 'what must I do to inherit eternal life?' He said to him, 'What is written in the law? What do you read there?' He answered, 'You shall love the Lord your God with all your heart, and with all your soul, and with all your strength, and with all your mind; and your neighbour as yourself.' And he said to him, 'You have given the right answer; do this, and you will live.' But wanting to justify himself, he asked Jesus, 'And who is my neighbour?' Jesus replied, 'A man was going down from Jerusalem to Jericho, and fell into the hands of robbers, who stripped him, beat him, and went away, leaving him half dead. Now by chance a priest was going down that road; and when he saw him, he passed by on the other side. So likewise a Levite, when he came to the place and saw him, passed by on the other side. But a Samaritan while traveling came near him; and when he saw him, he was moved with pity. He went to him and bandaged his wounds, having poured oil and wine on them. Then he put him on his own animal, brought him to an inn, and took care of him. The next day he took out two denarii, gave them to the innkeeper, and said, 'Take care of him; and when I come back, I will repay you whatever more you spend.' Which of these three, do you think, was a neighbour to the man who fell into the hands of the robbers?" He said, 'The one who showed him mercy.' Jesus said to him, 'Go and do likewise.'"(Lk 10:25-37). (Fratelli Tutti. 56)
Shows mercy – What a beautiful understanding of right action. And being that Christianity is a faith with strong emphasis on imitating the actions of Christ, it reminds us that what we are actually imitating is the mercy of God. The irony of the story of the Good Samaritan is that those who should have acted with mercy – the priest and the levite – refused to show mercy to the man beaten and forgotten. It was the forgotten one, the Samaritan, who acted according to the Covent by showing mercy. By extension, this passage should pierce the heart of every Christian with the reflective question: Do I show mercy in the universal manner Jesus calls for or am I exclusive with whom I am merciful toward? 
How does this story connect to the Church's New Year? This coming Sunday is the beginning of Advent, a paradoxical season. We begin our new Church year by joyfully anticipating Christ's final return in glory. So… we start by looking forward to the end times? Yes! For many, Christ's final return in glory is met with fear, presuming war and cataclysmic doom. However, the cry of Advent in the Greek, Maranatha, indicates a joyful anticipation of Christ's return, not fear. It's a beautiful paradox, reminding us how Jesus often would take culturally presumed norms and turn them on their heads.
Speaking as a Pastor, we all need to be "turned on our heads" this Advent. We have been struggling through a national pandemic that has created great division, death, fear, and denial. At least in the United States, a toxic political environment has emerged that is worse than any I can recall in my brief 47 years of life. And as we approach the months of December, January, and February, I fear the combination of "Covid fatigue" along with months that can be long, dark, and cold in the Northern Hemisphere will create a culture of depression. To state the problem simply, we have enough in our world that communicates a "dark Advent" of doom and death. We need "an Advent of light" and joy to signal a new beginning.
And what is at the heart of this new beginning I pray comes this Advent? A renewed sense of the communal love that all of us are to share as members of the human family. A new sense of detesting the divisions that fear and hatred have created in our world. Embracing the simple truth that I am my brother's, sister's, neighbor's, friend's, enemy's, and stranger's keeper. And I pray this Advent can be a return to embracing the human family in its true catholic/universal sense, while also distancing ourselves from the trap of recreating an exclusionary view of God's Covenant.
Here is this same sentiment as presented by Pope Francis in Fratelli Tutti.
57. This parable has to do with an age-old problem. Shortly after its account of the creation of the world and of man, the Bible takes up the issue of human relationships. Cain kills his brother Abel and then hears God ask: "Where is your brother Abel?" (Gen 4:9). His answer is one that we ourselves all too often give: "Am I my brother's keeper?" (ibid.). By the very question he asks, God leaves no room for an appeal to determinism or fatalism as a justification for our own indifference. Instead, he encourages us to create a different culture, in which we resolve our conflicts and care for one another.

58. The Book of Job sees our origin in the one Creator as the basis of certain common rights: "Did not he who made me in the womb also make him? And did not the same one fashion us in the womb?" (Job 31:15). Many centuries later, Saint Irenaeus would use the image of a melody to make the same point: "One who seeks the truth should not concentrate on the differences between one note and another, thinking as if each was created separately and apart from the others; instead, he should realize that one and the same person composed the entire melody".

59. In earlier Jewish traditions, the imperative to love and care for others appears to have been limited to relationships between members of the same nation. The ancient commandment to "love your neighbour as yourself" (Lev 19:18) was usually understood as referring to one's fellow citizens, yet the boundaries gradually expanded, especially in the Judaism that developed outside of the land of Israel. We encounter the command not to do to others what you would not want them to do to you (cf. Tob 4:15). In the first century before Christ, Rabbi Hillel stated: "This is the entire Torah. Everything else is commentary". The desire to imitate God's own way of acting gradually replaced the tendency to think only of those nearest us: "The compassion of man is for his neighbour, but the compassion of the Lord is for all living beings" (Sir 18:13).

60. In the New Testament, Hillel's precept was expressed in positive terms: "In everything, do to others as you would have them do to you; for this is the law and the prophets" (Mt 7:12). This command is universal in scope, embracing everyone on the basis of our shared humanity, since the heavenly Father "makes his sun rise on the evil and on the good" (Mt 5:45). Hence the summons to "be merciful, just as your Father is merciful" (Lk 6:36).

61. In the oldest texts of the Bible, we find a reason why our hearts should expand to embrace the foreigner. It derives from the enduring memory of the Jewish people that they themselves had once lived as foreigners in Egypt: "You shall not wrong or oppress a stranger, for you were strangers in the land of Egypt" (Ex 22:21). "You shall not oppress a stranger; you know the heart of a stranger, for you were strangers in the land of Egypt" (Ex 23:9). "When a stranger resides with you in your land, you shall not do him wrong. The stranger who resides with you shall be to you as the citizen among you; you shall love the stranger as yourself, for you were strangers in the land of Egypt" (Lev 19:33-34). "When you gather the grapes of your vineyard, do not glean what is left; it shall be for the sojourner, the orphan, and the widow. Remember that you were a slave in the land of Egypt" (Deut 24:21-22). The call to fraternal love echoes throughout the New Testament: "For the whole law is summed up in a single commandment, 'You shall love your neighbour as yourself'" (Gal 5:14). "Whoever loves a brother or sister lives in the light, and in such a person there is no cause for stumbling. But whoever hates another believer is in the darkness" (1 Jn 2:10-11). "We know that we have passed from death to life because we love one another. Whoever does not love abides in death" (1 Jn 3:14). "Those who do not love a brother or sister whom they have seen, cannot love God whom they have not seen" (1 Jn 4:20).

62. Yet this call to love could be misunderstood. Saint Paul, recognizing the temptation of the earliest Christian communities to form closed and isolated groups, urged his disciples to abound in love "for one another and for all" (1 Thess 3:12). In the Johannine community, fellow Christians were to be welcomed, "even though they are strangers to you" (3 Jn 5). In this context, we can better understand the significance of the parable of the Good Samaritan: love does not care if a brother or sister in need comes from one place or another. For "love shatters the chains that keep us isolated and separate; in their place, it builds bridges. Love enables us to create one great family, where all of us can feel at home… Love exudes compassion and dignity".
Avoiding the trap of closed communities. In many ways, this has been at the heart of the psychological stress of the Covid-19 Pandemic. Out of concern for the common good, we have physically closed ourselves from the activities we typically participate in to protect each other's health, which is a good thing. As we have done this, has our heart also become closed to the love we all need? Have we found creative ways to stay connected with the community of faith that is part of our lifeblood not only as Christians, but as a human species? Have we taken time to pray with the hope-filling question, "How will I live as a child of the Covenant once I can fully embrace my neighbor?" Or have we chosen a darker road of deeper exclusion, allowing physical distance to bleed into an emotional and spiritual distance from each other and God?
As word of vaccines and new treatments offer glimmers of hope amid this pandemic, let's ready our hearts this Advent to turn our world on its head in a good way. Let us distance ourselves from the cultural hate, distrust, and fear that is tearing our global community apart. Let us not behave in an exclusionary manner, seeking only to affirm those who are closest to us. Let us have a true Advent of embracing the breadth of God's Covenant. To put it simply, this Advent, let us start the Church's new year by loving one another as Christ has loved us.
Spiritual Exercise: As we approach Advent, is your heart filled with hope or fear? Are you joyfully awaiting with hope the end of this pandemic and a return to communal life or has depression and fear created barriers that need to be torn down. Wherever you find yourselves spiritually, let Christ turn you and our world on its head. It's time to move away from a culture of distrust and hate. Let us live as citizens in the Kingdom of God and rebuild the bonds of trust and love.