The Vatican Observatory has hosted thousands of visitors over the years. Among those who have signed our guest book, one can find Popes, Nobel laureates, authors, astronauts, and saints. Today's entry is from September 2, 1935, when Agostino Addeo made a visit.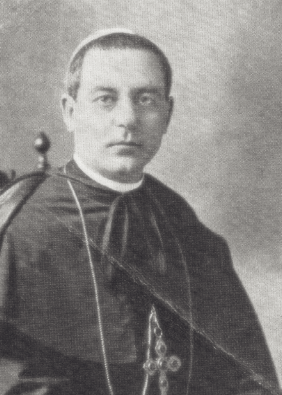 Next to his name, Bishop Agostino Felice Addeo O.S.A. (1876-1957) wrote, "Vescovo di Nicosia (Sicilia)." He was an Augustinian monk and bishop of Nicosia, in Sicily.
He was initially an ordinary Augustinian monk at the Trinity convent in Viterbo. In the adjacent school, he taught mathematics, physics, chemistry, and natural sciences. He made scientific contributions to the study of meteorology and organized a mineralogical collection at the monastery.
Addeo became rector of the church of the monastery in 1904. In 1912, he was called to the Augustianian curia in Rome, and in 1913 Pope Pius X named him the youngest Bishop of Nicosia.