The Event Horizon Telescope has imaged the supermassive black hole at the center of our galaxy! When I heard that the EHT was going to be announcing something important about the Milky Way, I was pretty much expecting to see a black hole image similar to the M87 black hole image from 2019…
I still screamed "YES!" and jumped around when I saw this image!
The press conference video has several of the researchers explaining what the Event Horizon Telescope is, and how the image was created.
Sagittarius A* (pronounced "Sagittarius A-Star", abbreviated Sgr A*) is the name of the object at the center of the Milky Way galaxy. It has been observed for decades, and has long been suspected of being a supermassive black hole – there is now direct evidence for this!
Sgr A* was much more difficult to image than M87: it is 1000 times smaller than M87, and the gas in the accretion disk around it orbits it much faster than around M87 – the gas was changing while they were observing it!
Sgr A* must also be observed through 27,000 light years of the Milky Way's disk, where there is a lot of radio-wave scattering dust.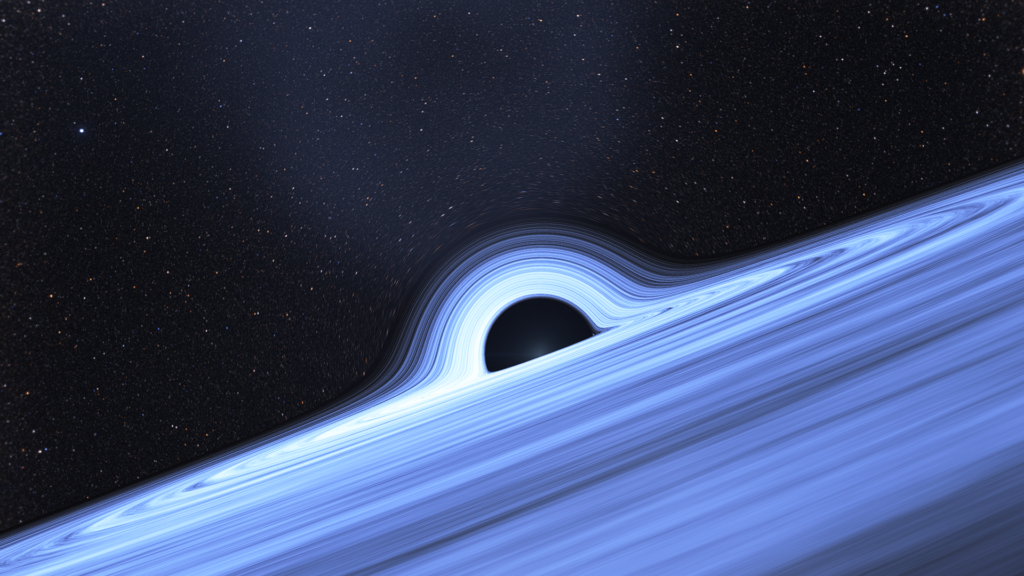 The amount of data created by the Event Horizon Telescope is staggering: 6000 terabytes! So much data that the internet was too slow – hard drives filled with data had to be shipped to a facility to be processed by supercomputers.
Shipping hard drives across the planet was faster than using the Internet – that's embarrassing technologically, and seriously needs to be addressed in this era of rapidly increasing "Big Data" projects.

– Bob Trembley
The announcement and associated image flooded social media – I saw a video of an astrophysicist watching the unveiling of the image, and WOOTing with joy like I did. There will be a animation released soon showing the rotation of Sgr A*'s accretion disk – I expect to see that flooding social media as well!
The herculean effort made by these researchers is one for the history books. I keep thinking about what one of the speakers said during the announcement about all the young researchers who are just entering into this field – if this is what they are starting with, where might they take us in a decade?
---
Resources:
Download images of Sgr A* in various resolutions here:
https://www.eso.org/public/images/eso2208-eht-mwa/
ScienceAlert.com post about Sgr A* – this post was being live-updated during the press conference and has time-stamps for various important topics:
https://www.sciencealert.com/live-scientists-reveal-groundbreaking-results-from-event-horizon-telescope
Event Horizon Telescope Announcement: https://eventhorizontelescope.org/blog/astronomers-reveal-first-image-black-hole-heart-our-galaxy
Vatican Observatory's Black Hole Podcast with Dr. Heino Falcke: