If you live anywhere near Castel Gandolfo in Italy, you see the Vatican Observatory every day. You can see the two domes that are atop the Palazzo Pontifico there from miles around. The domes house the Zeiss refractor and the Zeiss double astrograph, which were both inaugurated in 1935.
The telescopes are located where they are for practical reasons. The double astrograph was constructed on the solid foundation offered by the northeast corner of the palace; the refractor rests on the massive round construction of the palace's ancient spiral staircase (click here for more on these two telescopes). But it almost seems like they were positioned to look cool, and to make a statement about the observatory being an important part of the Palazzo. If you approach the Palazzo's main doorway, you see one of the domes; if you approach the main gates through the castle wall, you see the other.

This means that when a pope appears on the balcony where popes are wont to appear, the pope has as a backdrop the dome of the Zeiss refractor — at least for those who are watching from some distance.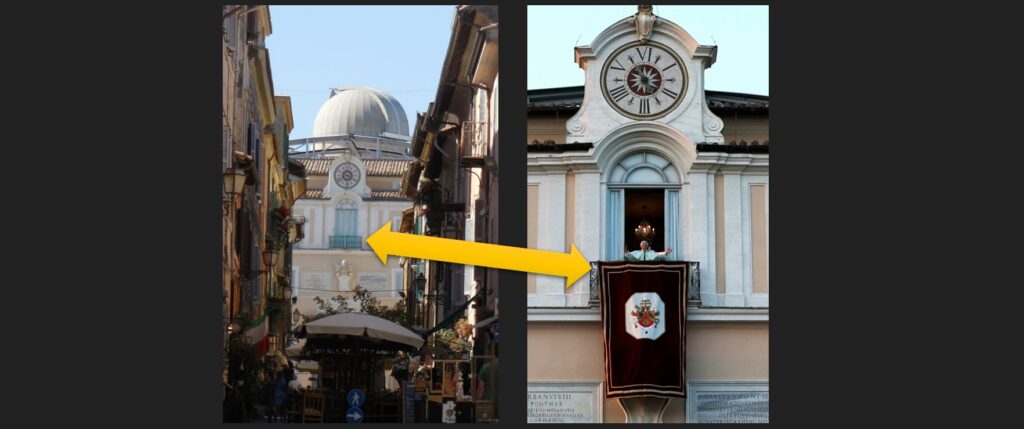 Wherever you go in the area, you see the domes of the Vatican observatory. The only thing that rivals them is the dome of San Tommaso da Villanova church. The website of San Tommaso even features the VO domes, as can be seen in the screenshot below.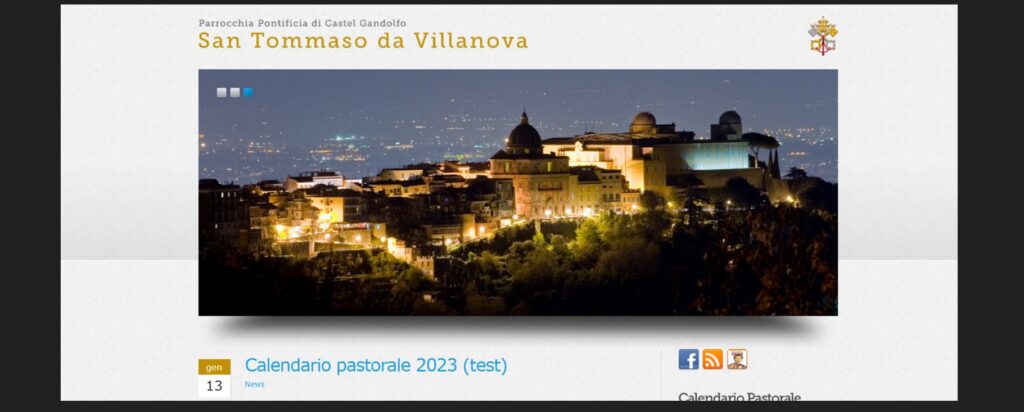 The shots below show the domes as they appear from a variety of places around the Palazzo.
From across lake Albano (1)…

From a point on the Appian Way, between Rome and Castel Gandolfo (2)…

From just outside the castle wall (3)…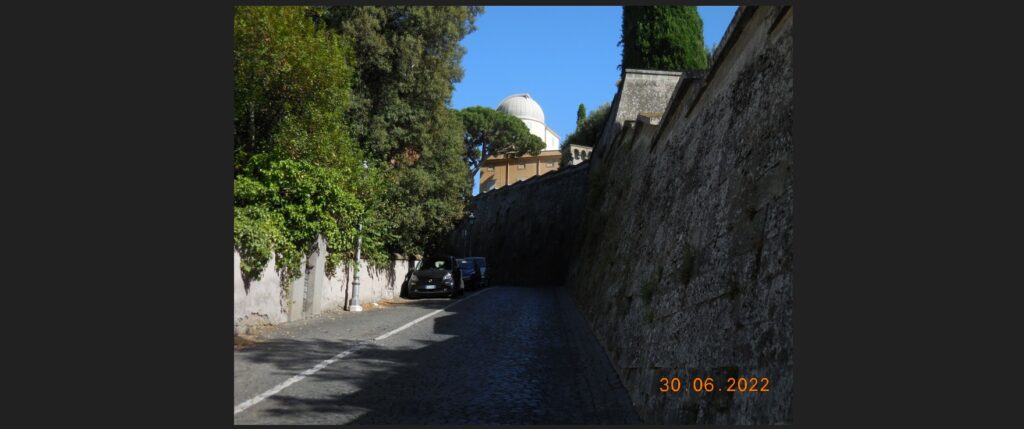 From farther down the lake (4)…

From some nearby playing fields (5)…

The map below shows the approximate points from which these photographs were taken.
Some people say, "I did not know the Vatican has an observatory". Well, it sure isn't hidden!