The Vatican Observatory has installed three meteor cameras around the Tucson area. These cameras are controlled by small computers – data from them is uploaded to servers for processing and archival.
A time-lapse animation is automatically generated by custom software, and images from the previous night showing meteor sightings are shown below.
You can view the Meteor Cam page on the Vatican Observatory site here: https://www.vaticanobservatory.org/meteor-cams/
---
USV002 Detections, Mt Lemmon (temporarily located in Tucson)
USV003 Detections, Mt. Hopkins
I always get gasps whenever I show people a month-long compilation of meteors over various portions of the U.S. – here's the southwestern United States for Sept.-Oct. 2023: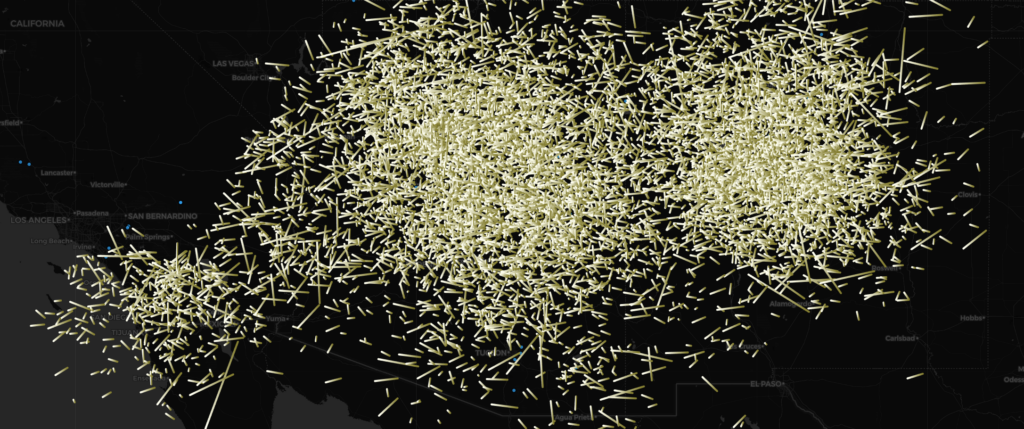 F.A.Q.
How many meteor cameras does the Vatican Observatory have?
Tucson will have 3 stations – these cameras find smaller meteors, rather than larger fireballs ("the big ones") that the NASA All-sky Fireball Network camera installed at Castel Gandolfo.
What kind of cameras are being used?
Converted IKP security cameras with IMX291 sensors and 4mm lenses. These are digital CMOS NOT CCD, and have been "jacked up" for nighttime use. The cameras are self-built – no commercial outfit makes them.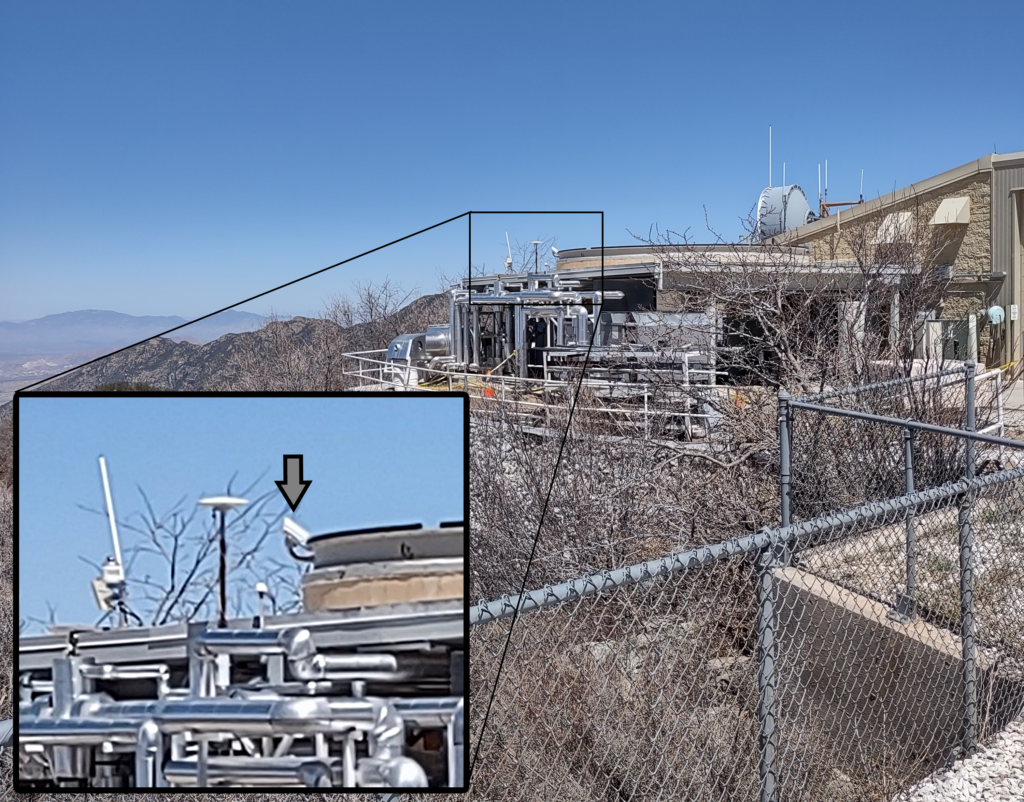 What kind of computer hardware is being used?
Raspberry Pi. Note: as of 2022, these have been difficult to obtain due to supply-chain issues.
Who installed and maintains the cameras?
Steve Welch, Ariel Boston and Peter Eschman installed the meteor cameras at Mt. Hopkins and the one that temporarily located at a private home in Tucson, pending relocation to Mt. Lemmon.
Are astronomy clubs being urged to install these?
Yes, some clubs are beginning to be involved with GMN meteor cameras
What kind of science is being done with the camera data?
This type of information is discussed in the presentations by Dr. Denis – linked-to in the GMN Wiki.
Is meteor spectra being taken by the cameras? If not, is that being considered?
Yes, it is being considered, and some people have made measurements of spectra
Many findings are published in eMeteorNews, which is available for download:
https://www.meteornews.net/category/news/
Global Meteor Network Talks:
2021 Global Meteor Network Meeting:
2022 Global Meteor Network Meetings:
Session 1:
Session 2:
Global Meteor Network Links:
Global Meteor Network Wiki
Links to GMN-RMS images in the New Mexico Meteor Array
Links to more GMN-RMS images from around the world
GMN-RMS Meteor Results for the US, select Monthly and zoom out map
The Global Meteor Network (GMN)