Happy (U.S.) Thanksgiving, everyone!
Along with a great day of feasting, and recalling the things we should be thankful for, it's also the traditional beginning of the Christmas season. So of course I would be remiss not to remind you that it's a great time to order Calendars (CLICK HERE!) which we can send to your friends and family (I always wondered about that phrase, "friends and family"; but maybe I am lucky that my family also count as my friends). They get a great calendar, with the proceeds going to support our work here at the Vatican Observatory.
Being thankful, and remembering friends and family, should also remind us of those who can't be with family. For those who have been sent to prison, a calendar with the beauties to be seen overhead means a lot, when their night time views are limited to what they can see out a window.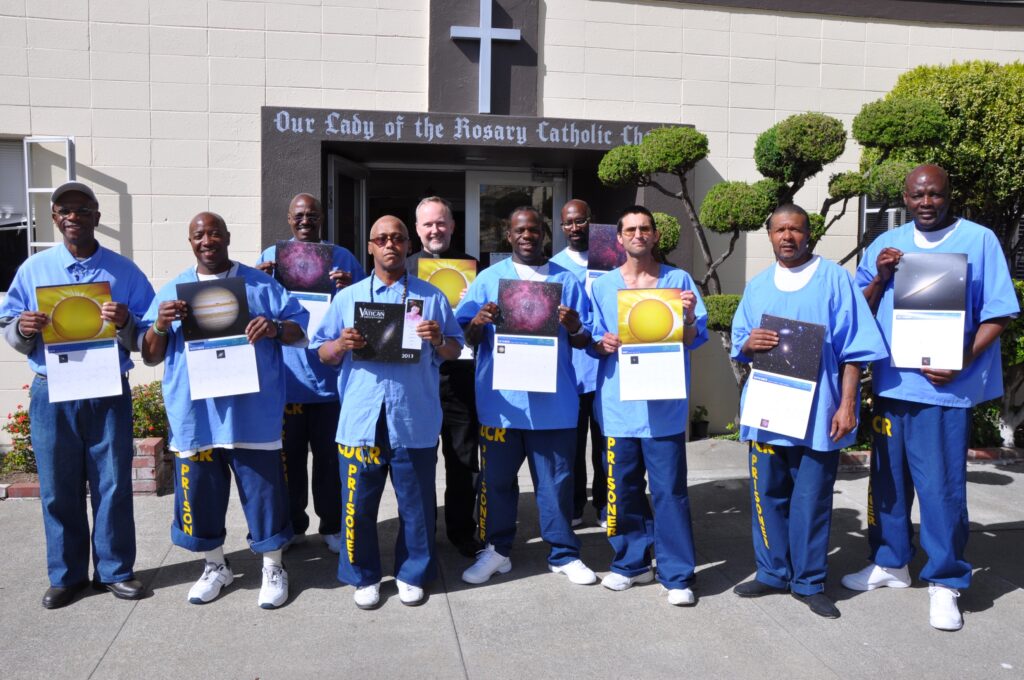 When we first started producing these calendars, about twenty years ago, a Jesuit friend of ours who works in prison ministry, Fr. George Williams, asked if we could send some calendars to him to distribute. Since then a number of other prisons have joined in the program. I estimate that about half the calendars we print up, now go to prisoners.
I am able to see sights I haven't seen in 17 years….I am able to look in wonder on such vast creation and just ponder all that is.

— from a prisoner who received one of our calendars
Starting in 2017, we have dedicated anything we receive as part of our GivingTuesday drive (that's Tuesday after Thanksgiving, or November 30th this year) to support the cost of those programs. You can take part in our GivingTuesday drive by clicking the link below:
GivingTuesday www.givingtuesday.org is a global generosity movement unleashing the power of people and organizations to transform their communities and the world. It was created in 2012 as a simple idea: a day that encourages people to do good. Since then, this idea has grown into a global movement that inspires hundreds of millions of people to give, collaborate, and celebrate generosity. One of the best ways to get involved is in your own community; they've created a directory to help you find organizations, events, and ways to give back in your own community.