NASA posted a couple new images of M-57, the Ring Nebula, and all I can say is WOW!
"The NASA/ESA/CSA James Webb Space Telescope has observed the well-known Ring Nebula with unprecedented detail. Formed by a star throwing off its outer layers as it runs out of fuel, the Ring Nebula is an archetypal planetary nebula. Also known as M57 and NGC 6720, it is both relatively close to Earth at roughly 2,500 light-years away."
Image caption: This image from Webb's NIRCam (Near-Infrared Camera) shows intricate details of the filament structure of the inner ring. There are some 20,000 dense globules in the nebula, which are rich in molecular hydrogen. In contrast, the inner region shows very hot gas. The main shell contains a thin ring of enhanced emission from carbon-based molecules known as polycyclic aromatic hydrocarbons (PAHs).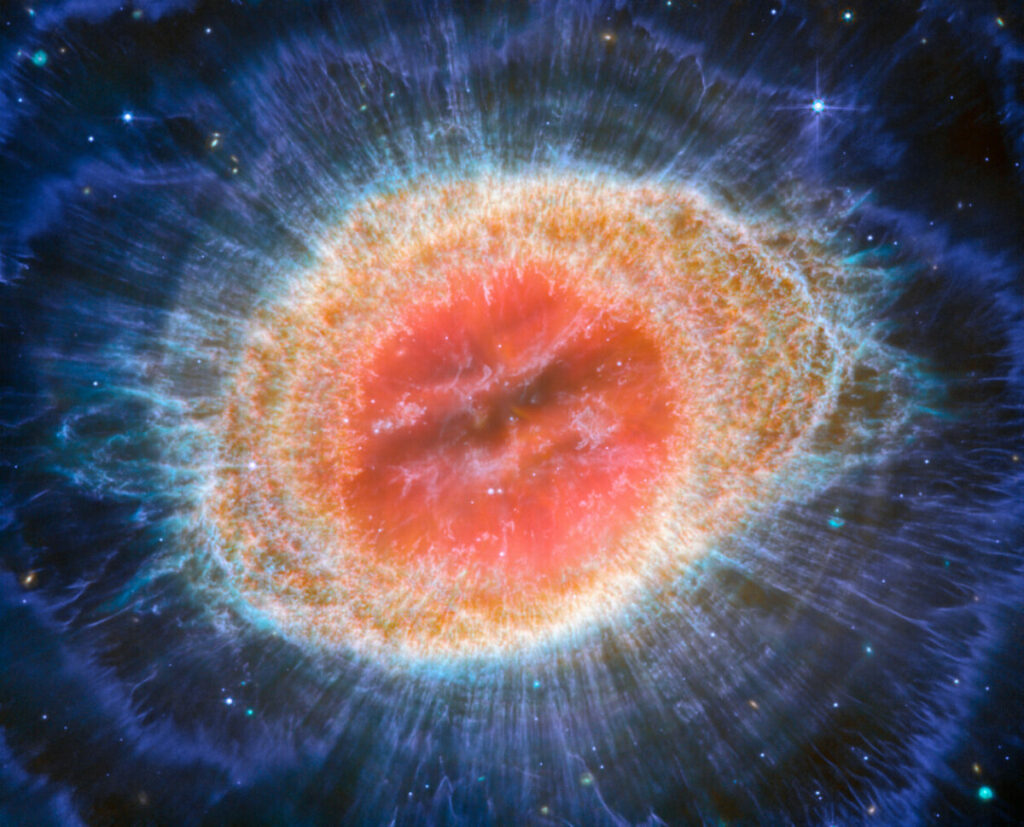 Image Caption: This image of the Ring Nebula from Webb's MIRI (Mid-InfraRed Instrument) reveals particular details in the concentric features in the outer regions of the nebulae's ring. Roughly ten concentric arcs located just beyond the outer edge of the main ring. The arcs are thought to originate from the interaction of the central star with a low-mass companion orbiting at a distance comparable to that between the Earth and Pluto.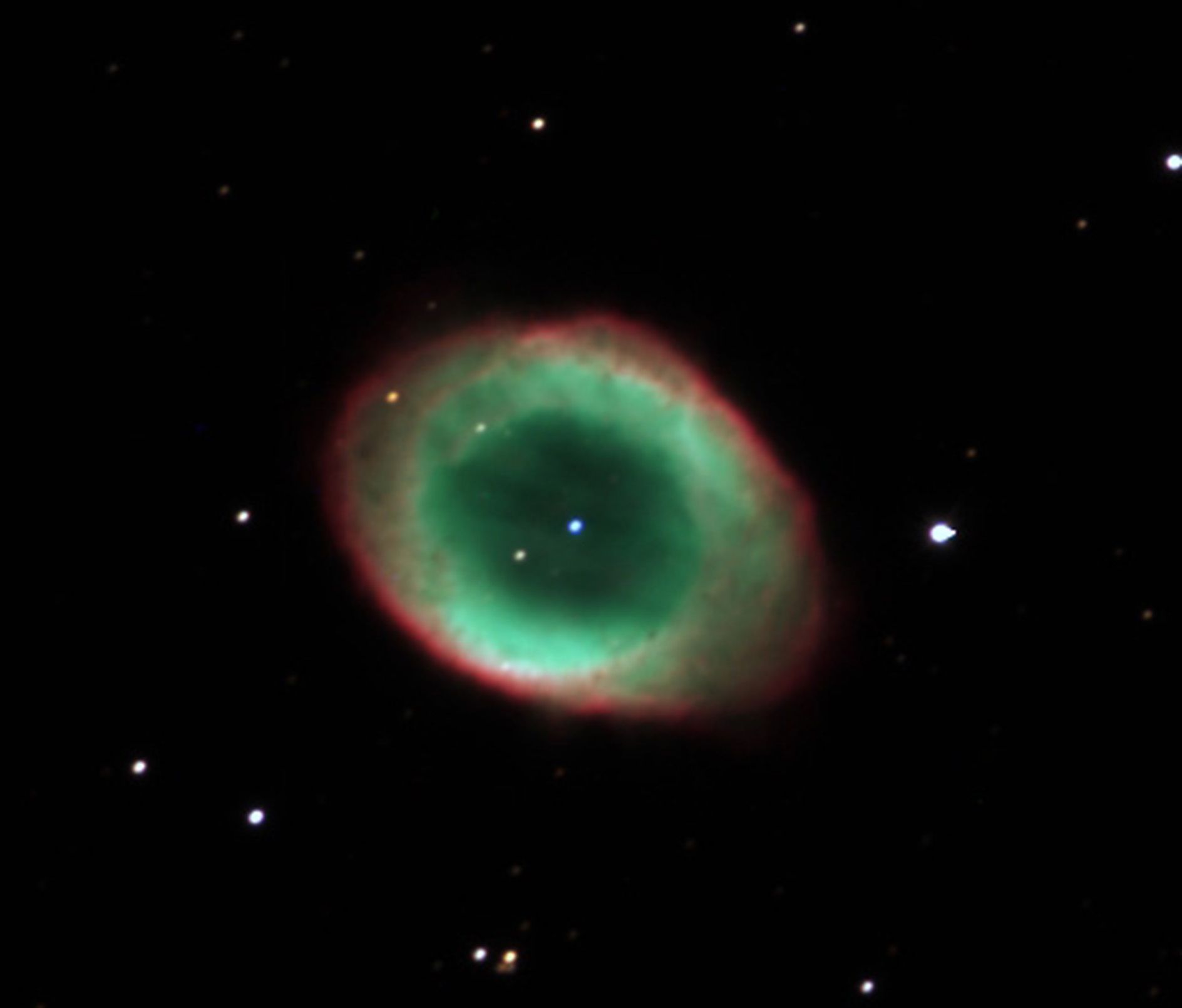 Video: Rotating around the Ring Nebula
It's important to remember that the Ring Nebula is a very large, three dimensional object – from Earth, we only see one perspective of it. In this video, I have the viewer orbiting impossibly fast around the Ring Nebula, showing what the structure of the nebula might look like – which is now far-off from the structure described in this post by Phil Plait.
A Popular Target for Small Telescopes
The Ring Nebula was among the first objects I viewed when I first got my 8″ Dobsonian telescope – I knew it immediately when I saw it, but what I first saw was not what I had been expecting.
Before seeing the Ring Nebula with my own eyes through a telescope, all the pretty pictures I'd ever seen of it had been time-exposures; it takes a REALLY LARGE telescope to collect enough light for your eyes to make out the color red; what you can make out in smaller telescopes are greens, blues and shades of grey.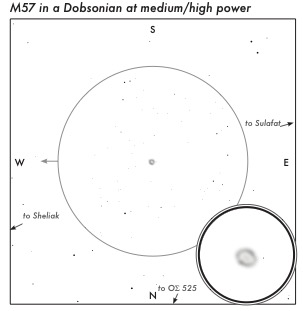 Where the Ring Nebula is in the sky:
The Ring Nebula is actually pretty easy to find – I was able to find it after only a few moments of scanning the area between the two bright stars farthest from Vega.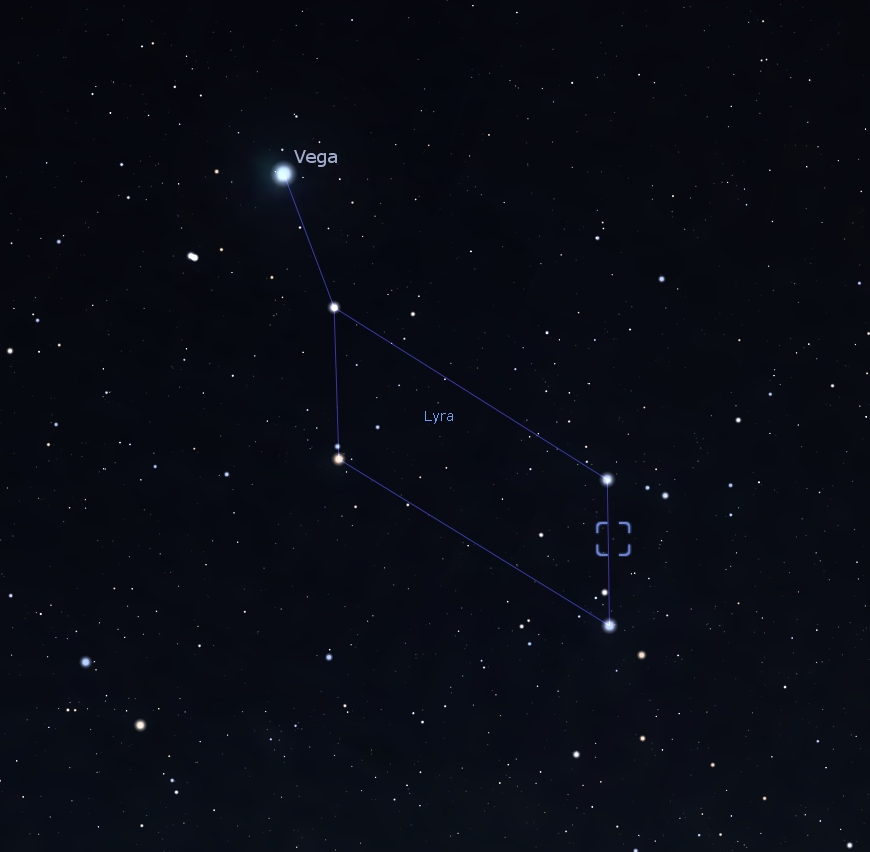 Source: https://blogs.nasa.gov/webb/2023/08/21/webb-reveals-intricate-details-in-the-remains-of-a-dying-star/