You may have noticed a change here… what we used to call The Catholic Astronomer is now Sacred Space Astronomy. And along with a change in layout and title, we're expanding the way you can support our work.

Why the name change? OK, so I admit, I am the guy who came up with the original name. I meant it as a pun, in the sense that "catholic" means "universal" and of course astronomers look at the universe, while our interests on this site cover pretty much the gamut from naked-eye stargazing to theoretical cosmology. All, of course, under the aegis of the Vatican Observatory Foundation.
Well, like most puns, nearly everyone missed it entirely. And since a number of our contributors are not actual Catholics (again, there is a gamut, from practicing Jews to Catholic priests to non-churchgoers) the face value of the title wasn't always appropriate.
Meanwhile, for those of you who contribute financially to keep the site (and the Foundation) running, one of the perqs of membership is that we enroll you in a program called Sacred Space, a ministry of the Jesuits in Ireland. So we borrowed that name for our on-line astronomy newsletter.
What's new about how you can support us? When you decide to support Sacred Space Astronomy, you are given the choice of three levels: Pleiades at $10 a month (or more), Hercules at $50 a month (or more), or Andromeda at $100 a month (or more):
[parallax img='https://www.vaticanobservatory.org/wp-content/uploads/2018/01/Pleiades-690.jpg' height=400 class='parallax-text-class']
Pleiades Membership: $10 per month, or $100 per year.
Pleiades Members receive the annual Sacred Space prayer book and full access to the Sacred Space Astronomy website.[/parallax]
[parallax img='https://www.vaticanobservatory.org/wp-content/uploads/2018/01/Hercules-1024.jpg' height=400 class='parallax-text-class']
Hercules Membership: $50 per month, or $500 per year.
At the Hercules level, in addition to the above, members also receive their choice of any book from our current book store.[/parallax]
[parallax img='https://www.vaticanobservatory.org/wp-content/uploads/2018/01/Andromeda-1024.jpg' height=500 class='parallax-text-class']
Andromeda Membership: $100 per month, or $1000 per year.
In addition to all of the above, Andromeda members may have an astronomer from the Vatican Observatory to connect for one hour via Skype to the school classroom or club of your choice.[/parallax]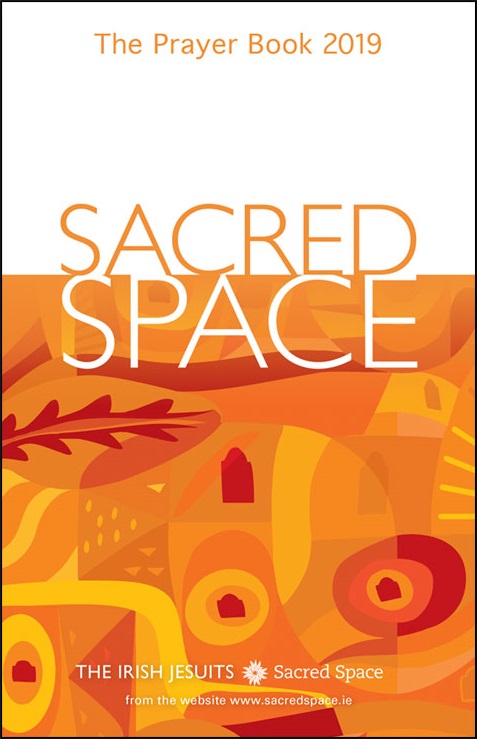 All Sacred Space members will receive a copy of Sacred Space: The Prayer Book, a year-long prayer book for thoughtful Christians with busy lives. With daily scripture readings and meditations in the Ignatian tradition, this well-respected book is a popular, portable, and accessible, prayer book published by the Irish Jesuits.
[maxbutton name="Sacred Space"]
Please allow up to 48 hours for your access to the Sacred Space Astronomy site to be validated. A password and user ID will be emailed to you once your subscription is validated.
The Vatican Observatory Foundation is a 501(c)(3) non profit corporation. Charitable donations are eligible for a tax deduction.
But several folks have asked if they could just switch this to an annual gift. We're happy to do that; the fewer times we have to charge your credit card, the less we have to pay in credit card fees (and deal with cards going out of date).
So we now offer these same levels at a rate of $100 per year for Pleiades, $500 per year for Hercules, or $1000 per year for Andromeda.
(One of these days, one of the mathematicians in our group will point out that it's a bargain to sign up for the annual giving. So quick sign up now, before they catch on!)
Big news: A Challenge! One of our large donors has issued a challenge: they will match whatever new gifts we bring in, up to a total of $50,000. So when you sign up for Sacred Space Astronomy, your donation will be doubled!