Join us for the next Full Moon-th Meetup where we'll chat with Rik Hill. We'll also have the latest news of the Vatican Advanced Technology Telescope*.
Just for our Sacred Space Astronomy members: on February 16th we'll be holding our regular on-line meetup where you get to chat with each other, and astronomers and scientists from the Vatican Observatory!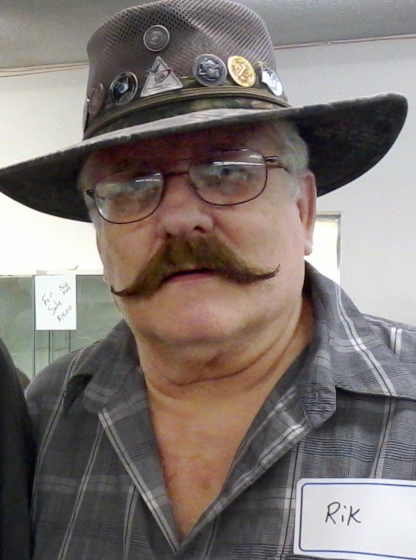 Richard "Rik" Hill is a lunar astrophotographer and author on the Sacred Space Astronomy site. Rik posts beautiful close-ups of the Moon's surface and discusses those features in his posts.
Rik and his wife Dolores lived in Michigan in the 1970's and founded The Sunset Astronomical Society in Midland, and were members of the Warren Astronomical Society. Rik has worked at Kitt Peak, ALPO, the Lunar & Planetary Lab of Univ. of AZ, and the Catalina Sky Survey (CSS).
Bob Trembley came into contact with Rik in 2014 while Rik was working for the Catalina Sky Survey on a Near Earth Asteroid search project; Rik helped Bob get an asteroid named after his wife Connie. When Bob started working for the Vatican Observatory Foundation, he found out that Br. Guy has known Rik and Dolores for quite some time!
Read Rik's profile on the Vatican Observatory website: https://www.vaticanobservatory.org/profile/rhill/
When? Monday, February 16th: Rain or shine
What time? These meetups will happen around lunch time in North America: in particular, 10:00 am Tucson time, which is 12:00 PM Eastern Standard Time.
How do you access the Zoom link? Join Sacred Space Astronomy and you'll get an email with the full link!
---
*The Vatican Advanced Technology Telescope consists of the Alice P. Lennon Telescope, and the Thomas J. Bannan Astrophysics Facility.