And then I wrote… if you've been reading my posts here over the years you have probably come across all the ideas and even most of the stories I tell here. I only have so many to go around! But this version I think was a nice summary of the most of them, in a reasonably small space. I wrote it at the invitation of a Jesuit magazine called Human Development who published it back in 2017.
The importance of conversation
Science is the study of nature. But study is only part of the story… an essential part of doing science is reporting what we have observed when we studied. That means, of course, having someone to whom we can report. Every scientist must be a part of a community. So, more fully, science is better described as being the conversation that goes on in the community of scientists. It is our conversation about the universe.
The importance of conversation in science first struck me, appropriately enough, in a conversation I had once with Star Trek's Captain Kirk. How I met the actor William Shatner is a long story; suffice to say that I found him to be witty, intelligent, and a fascinating conversationalist. But he was puzzled by my dual roles as astronomer and Jesuit brother. And I was puzzled by his puzzlement. It's only as we tried to sort out this confusion that I learned the root of the problem. He saw science as a big book of facts; and religion as a different book of facts. And he worried about what should happen if the two books disagreed.
This "big book" misunderstanding colors much of the world's conversation about science and religion. It's easy enough to see where it comes from: when we were children that's how we learned science and religion… out of big books. But equating how we learned as children with the actual activity of doing science or religion is like thinking that practicing scales on the piano is the same thing as performing Beethoven's Moonlight Sonata. Practice is something you have to do when you are learning; but it's nothing at all like playing the music. Alas, most students quit studying science or religion (or music) before they get a chance at Beethoven.
It didn't happen
When I taught university physics labs, I discovered that the part that gave my students the most trouble wasn't doing the experiment; it was writing down all their results into the lab notebook, and then writing up a lab report. I had to teach them the hard lesson I was taught by my science teachers: if you didn't write it down, it didn't happen.
This hard tasking of writing up results doesn't end with undergraduate classes. I have seen the inability to write clear proposals and papers stunt the careers of many of my friends in the field. Nowadays, when I talk to high school students who are interested in science as a career I warn them that their most important courses before they get to college will be writing, speech, and art. If you don't tell someone else about what you did, you didn't do it. If you can give a clear and compelling talk at a conference, your results will be remembered. And a good figure is worth a thousand words.
Science is the conversation we have about the study of nature. So it's interesting to see how the way we hold a conversation informs us about the way we do science.
How to converse
How do we converse? I learned about how conversations work by watching my parents and their friends, when I was a child growing up in Detroit.
In the heat of the summers, auto workers like my dad would send their families up to the lakes, great and small; our summer cottage was part of a little community of cottages up on Lake Huron. That's where my siblings and really grew up, running free during the days while our dads stayed in the city, working in the factories and offices, joining their families on weekends.
Those weekends were special to us kids. I recall hiding in the dark, out of sight, while the grown-ups would sit around an outdoor fire, talking about everything under the sun. Of course I didn't have any idea what they were talking about. But eventually I learned to follow their topics and their jargon… all the while, waiting for the day when I might have something good enough to add to the conversation.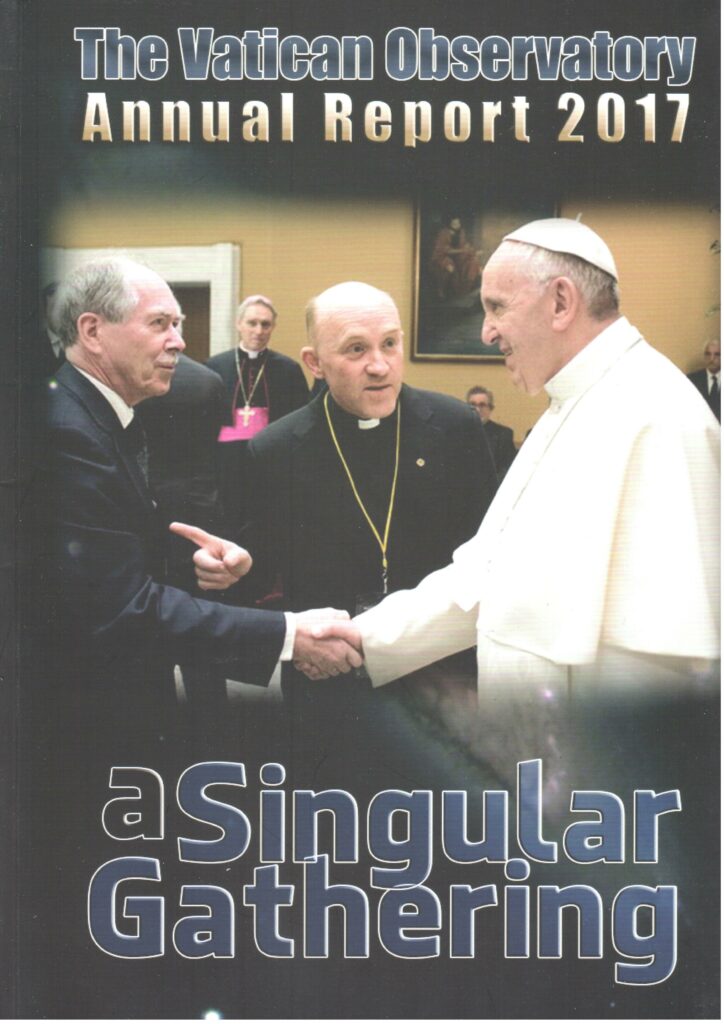 Science works the same way. It is a conversation that has been ongoing since Aristotle, with its own jargon and its particular hot topics. Before we can join in, we have to spend time listening in, to find out what topics are current and what the jargon means. That's called being a student. Only gradually do we get to enter the conversation; and only after we've been a part of the conversation for a while do we have the right, and the ability, to introduce new topics, shift the conversation to new directions. If you try jumping in right away without listening first you're being rude; and you're likely to make a fool of yourself, putting all the further off the day when people will actually listen to you.
(That's the sad state of those people who are always emailing us with their latest ideas proving that Einstein was wrong, or that the Gravitational Constant is exactly equal to 2/3, or that the truth behind Dark Energy can be found from carefully counting the number of words in a crucial passage of the Bible. I can't blame them for wanting in on the conversation; science can be great fun! But they haven't taken the time to listen, before they try to interrupt and interject.)
Study as conversation
Communication skills — writing, speaking, art — are crucial to the life of a scientist. But the daily task of writing up results and reading other people's papers is only the end point of science.
Science does indeed start with the study of nature.; but that study itself is a form of conversation. We start by listening to what nature has to say to us; only then can we devise experiments, which is how we reply to what we've heard, trying out our ideas to see if we've heard things right, or opening up new regions of nature for us to listen to.
Consider the parallels between how we do science and how we pray. There are times when we come to God or nature with specific requests in mind, specific points of confusion that we hope can be cleared up. There are times when we have specific needs in mind. But there are also times, sometimes the most important times, when we stop talking and simply sit quietly in the presence of Creation and Creator. We empty our minds and wills of our own expectations and fears and desires, and simply listen. From those moments come insights and questions… the questions that lead to the experiments or prayers that follow. The presence of God is palpable at those moments, in the experience of peace and joy.
Learning to converse
This contrast is most starkly seen in the lives of those who are just learning to pray, or to do science. Lately it has been my joy to teach bright high school students through an online astronomy course offered through the Jesuit Virtual Learning Academy. It's a privilege to watch these teenagers as they learn to perform a task as simple, and demanding, as following the phases of the Moon.
At first, some of them report seeing the Moon at times and phases that are impossible; they report what they think I want to hear. We can recognize that as similar to a kind of false prayer, where we magically pretend to hear God tell us exactly what we desired (or feared) to hear. Eventually my students learn to pay attention to the Moon that is actually there… and to be surprised by, for example, seeing it sometimes during the morning daylight hours as they head off to school. From this they suddenly get the idea to ask about pattens in the changes of the Moon's phase. Is the Moon when it sets with the Sun at sunset always a crescent, oriented the same direction? Is the Full Moon always found only opposite the position of the Sun? Are the full moon and the crescent always the same number of days apart? And if so, why is this so? First they learn to look; then they learn to observe what they are looking at; then they learn to ask questions about what they have seen.
When God converses
God speaks to us in the things that have been made, as St. Paul tells us in the opening of his letter to the Romans. But there have been times in our salvation history when God has spoken directly to us about this universe.
Consider the opening chapter of Genesis. Scripture scholars suggest that Genesis was written during the Babylonian exile; certainly, the physical cosmology that the author assumes is that of ancient Babylon, the best science of its day. But the message of Genesis is found exactly in those places where it stands in stark contrast with Babylon.
The Babylonians believed the a universe was formed by accident out of the chaotic fights of their nature gods; and the peak of creation, to them, was the city of Babylon. But Genesis starts with only one God, who is already there at the beginning before nature was created; a God who creates in an orderly fashion, deliberately, and step by step.
Every step along the way occurs at the intent and will of the Creator. And every piece of creation He declares is good. The very first step of Creation is to call forth light, so that nothing is done hidden, in the dark; it's all there for us to see. And the last step, the ultimate step, is the Sabbath. What is the Sabbath? The time set aside form ordinary necessary work, to contemplate and appreciate the Creator and His creation. But isn't that, after all, what science is? The high point of our week is the time we get to stop worrying about what's for lunch, and just sit back and wonder at the stars.
The Job of science
Another set of invitations from the Creator is found in the Book of Job. From chapter 38 and onward, the Lord challenges Job and his companions to look closely at the universe He has made. Its immenseness and complexity is not merely bragging on the part of God, not just a way of rebuking the others for thinking that they can make excuses for God. It is also an invitation to actually go and look… to go to the dwelling of light and see what is to be found there. It is in this search – this science – that we will come to know God who created it all. And in this learning, we learn something important about God.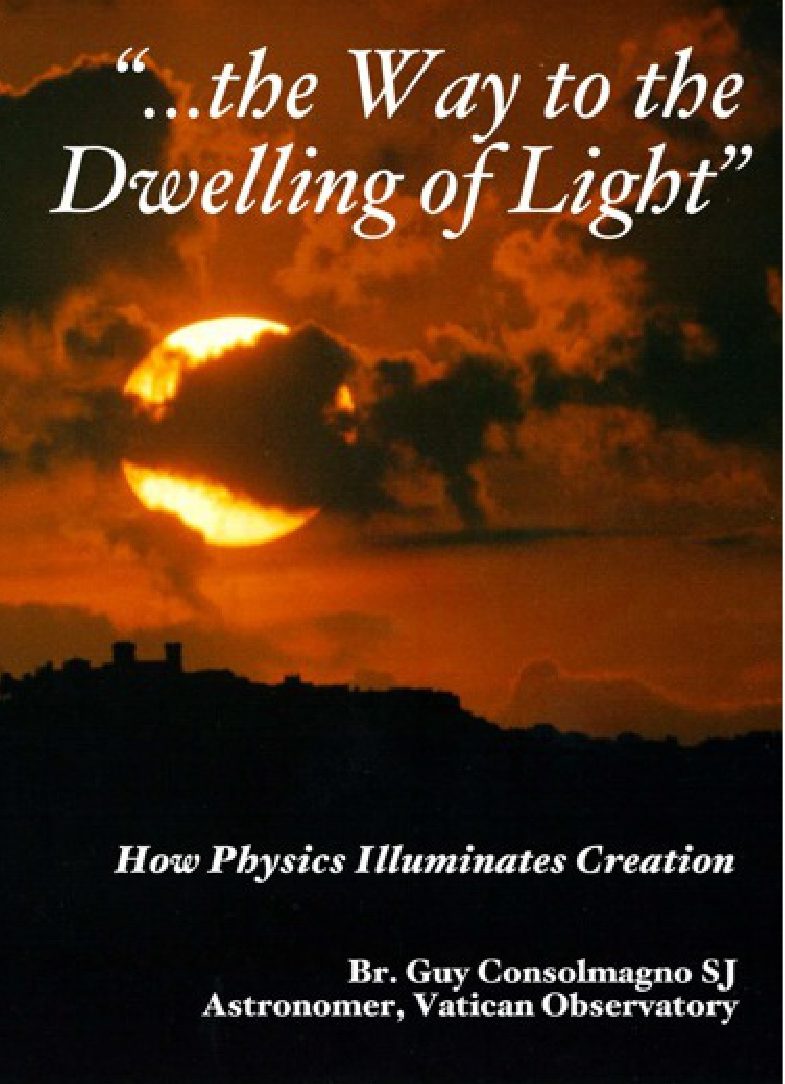 I remember one rainy summer afternoon at our summer cottage when I was about ten years old. No chance to go outside to play; so my mother brought out a deck of cards and dealt a hand of Michigan Rummy. As I played the game, I suddenly had one of those insights that can come unexpectedly to a ten year old. She was a grown-up; she could win the game any time she wanted. So why was she playing with me, a kid? Of course I immediately knew the answer. It was so that the two of us could be together. Playing with me was how she could tell me she loved me, a conversation that for a squirmy ten year old could only be conducted in actions, not words.
I think of that often now when I am in the lab. Teasing out little insights into how my samples behave, I can sense over my shoulder someone chuckling, first when I get it wrong, and then even with more delight when I get it right. "Did you like that one? Isn't that fun? Wait until you see the next puzzle I have set for you!"
The Great Puzzle-maker must have had a lot of fun putting this universe together. He must have even more fun watching us play what He's set out for us, and to watch us discover all the great things that He did. Science a wonderful game, as much fun as cards or jigsaw puzzles.
But even better, science is a conversation I get to have with the ultimate Grown-Up. It is His way of telling me He loves me.