A virtual conference was held in 2020 at the V.N.Karazin Kharkiv National University (Ukraine) on the occasion of the Italian Research Day in the World. The meeting was organized by the Italian Embassy to Ukraine (Kiev), the Karazin University, and the INAF-National Institute of Astrophysics (Italy).
Conference papers debate the question: "Are We Alone in the Universe?", addressed from different angles: scientific, technological, philosophical, sociological, legal, historical, biological, futurological, theological, to face some of the aspects of the multifaceted problem of pluralism. The purpose is to kindle the readers' interest in particular towards various scientific fields, showing in practice that all these human disciplines (as well as others not quoted here) are intermingled in building the future of human beings.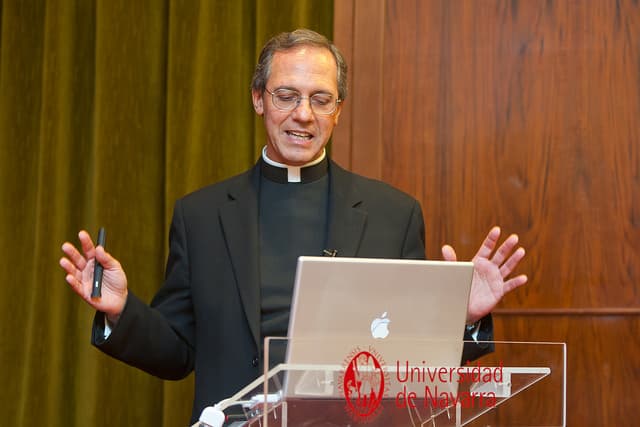 Fr. Giuseppe Tanzella-Nitti
Professor of Fundamental Theology, Pontifical University of the Holy Cross, Rome
Adjunct Scholar with the Vatican Observatory
He spoke at this conference on the "Plurality of worlds and Christian faith".
PDF of Conference Papers:
Video of the Conference
Additional Resources:
INTERS entry Extraterrestrial Life
Vatican Observatory's Faith and Science Archive entries on Extraterrestrial Life