Concluding the historic Artemis I mission to the Moon, the Orion capsule splashed down in the Pacific ocean after performing a unique skip re-entry procedure.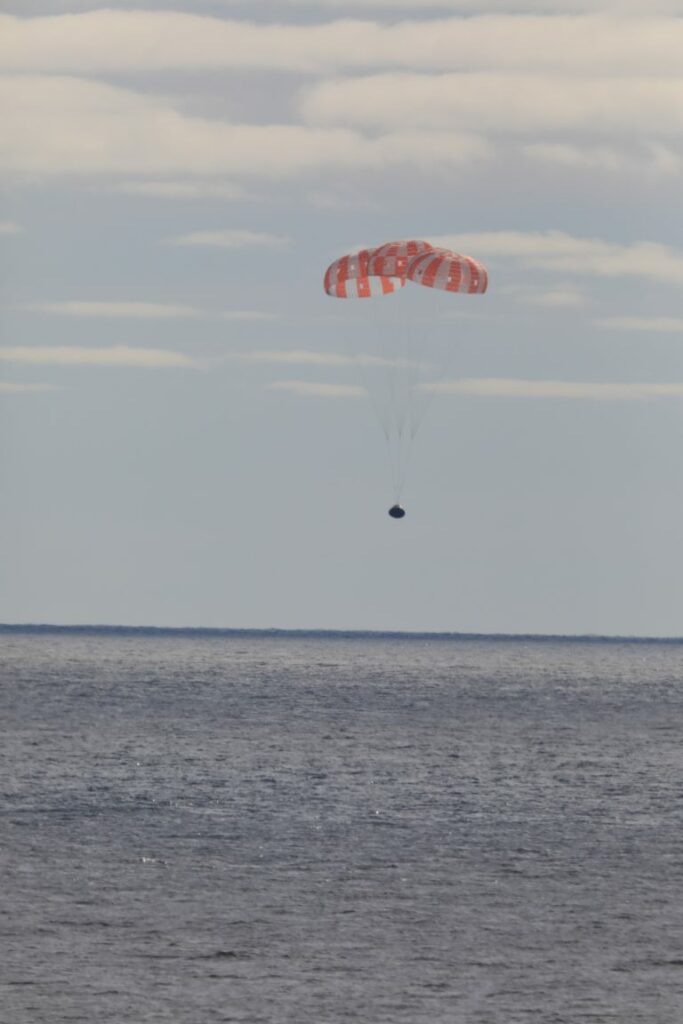 This SO reminds me of the recovery of the Apollo capsules when I was a kid in the 1960s; it occurs to me that my granddaughter will be about the same age as I was when this new round of Moon missions is happening.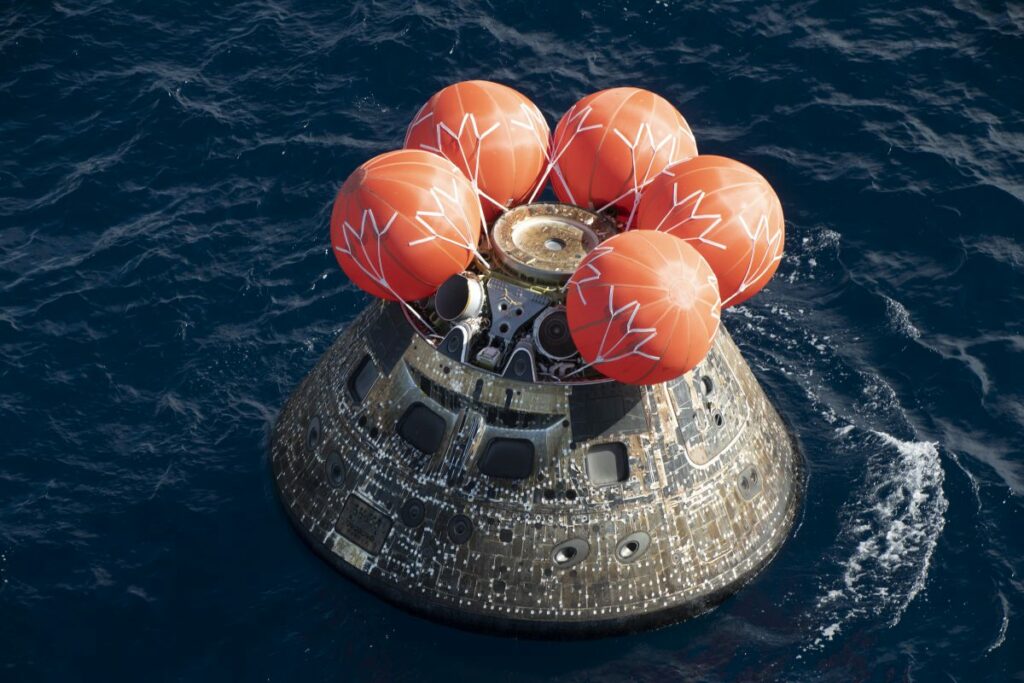 Shawn the Sheep home safe and sound! I know you were worried about him the entire mission, weren't you?
According to the video below everything went like clockwork; I'm sure scientists will have mountains of data to sift through – it will be interesting to see if anything actually did go wrong and needs to be fixed. But, that's what this mission was all about. Well, that and the all the cameras returning fantastic images for a several weeks!
Artemis 1 Orion Reentry Video from the Washington Post
Artemis II is scheduled to launch in May of 2024; it will be a crewed mission that will preform a lunar flyby and return to Earth. Interestingly, this crewed mission was originally intended to collect samples from a captured asteroid in lunar orbit as part of the canceled robotic Asteroid Redirect Mission.
Aside: Before being cancelled, NASA's Asteroid Redirect Mission was added into Kerbal Space Program as a mission requiring you to capture an asteroid, and place it into orbit about the Moon (Mun).