It is easy to see from this image why people have been drawn to the Nile River in Egypt for thousands of years. Green farmland marks a distinct boundary between the Nile floodplain and the surrounding harsh desert. ~USGS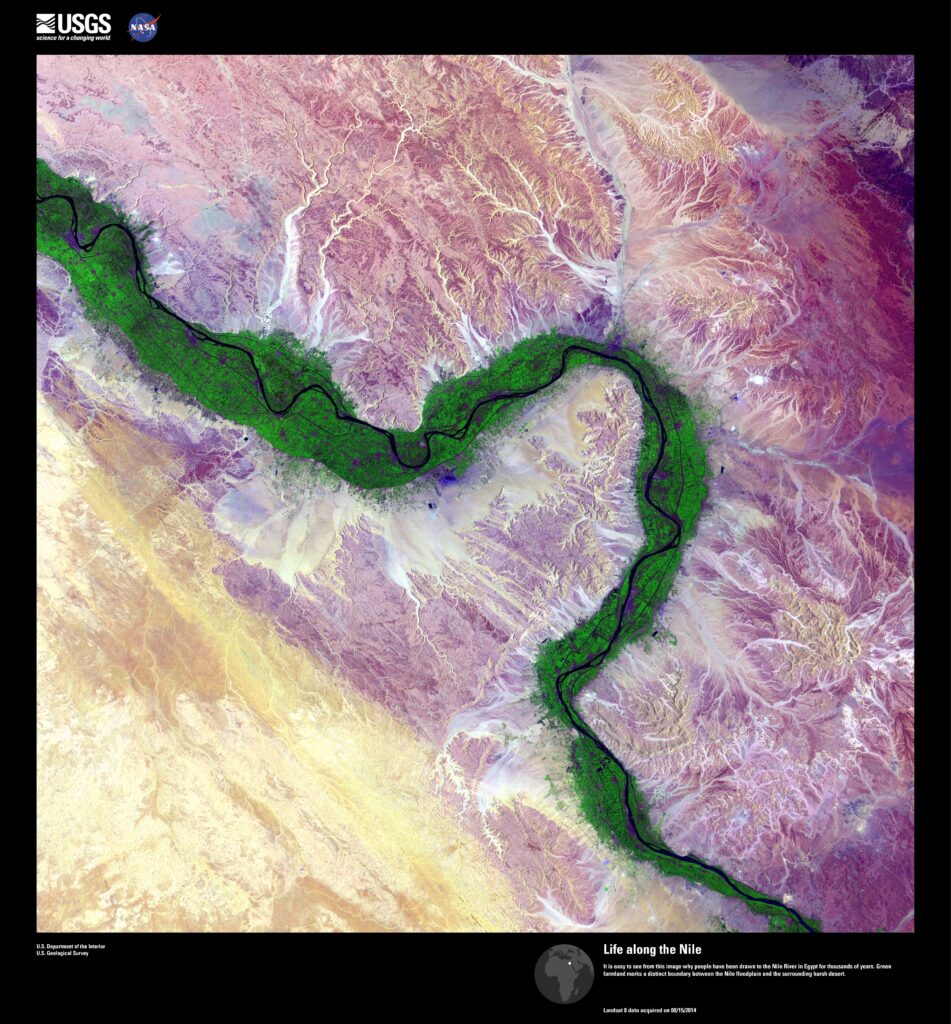 Download this image from USGS (7801 x 8400 px,  51.9 MB). View all the USGS Earth as Art Galleries: Gallery 1, Gallery 2, Gallery 3, Gallery 4.
Here are some close-ups from the image above:
Landsat 8 is the eighth satellite of the Landsat program. Launched on Feb. 11, 2013.
Landsat 8 consists of three key mission and science objectives:

Collect and archive medium resolution (30-meter spatial resolution) multispectral image data affording seasonal coverage of the global landmasses for a period of no less than 5 years;
Ensure that Landsat 8 data are sufficiently consistent with data from the earlier Landsat missions in terms of acquisition geometry, calibration, coverage characteristics, spectral characteristics, output product quality, and data availability to permit studies of landcover and land-use change over time;
Distribute Landsat 8 data products to the general public on a nondiscriminatory basis at no cost to the user.