All These Worlds
In my most recent posts, I've been covering the Messier objects, and creating images of hypothetical exoplanets in or near those objects. Last year, I was covering the nearest stars, and creating images of real and hypothetical exoplanets orbiting them.
I've wanted to show that these are actual places, or close approximations of what worlds orbiting those stars might be like. I thought it might be cool to include a slideshow with those exoplanet images:

Mercury, Venus and Uranus appear in the east-northeastern sky after sunset.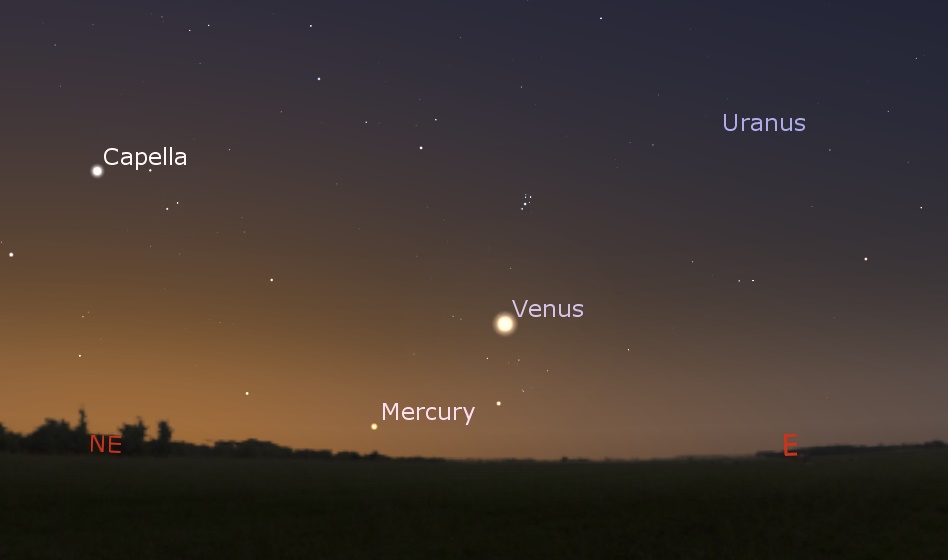 Mars, Jupiter and Uranus appear in the east-southeastern sky after sunset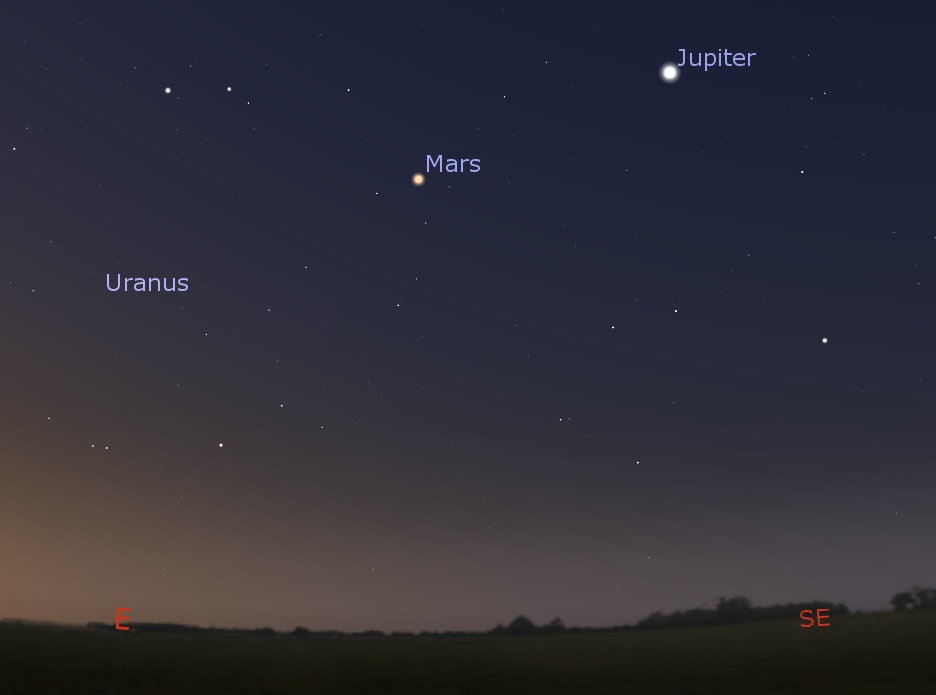 Jupiter and Saturn appear in the south-southeastern sky after sunset.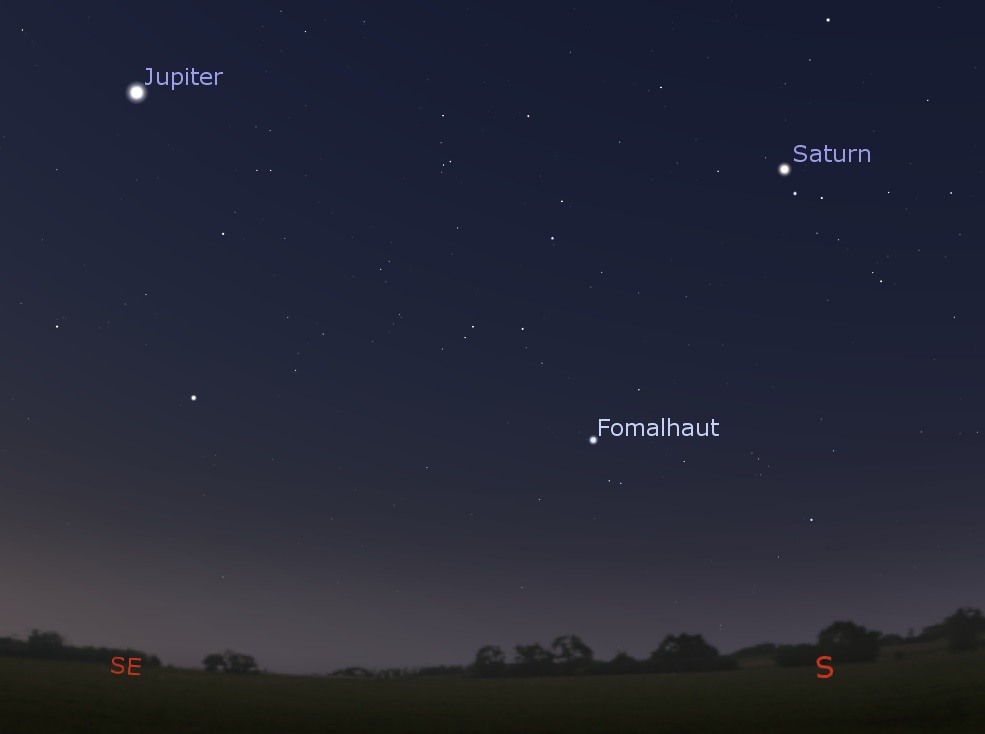 The constellation Ursa Major (and the Big Dipper asterism) appears in the north-northwestern sky after sunset.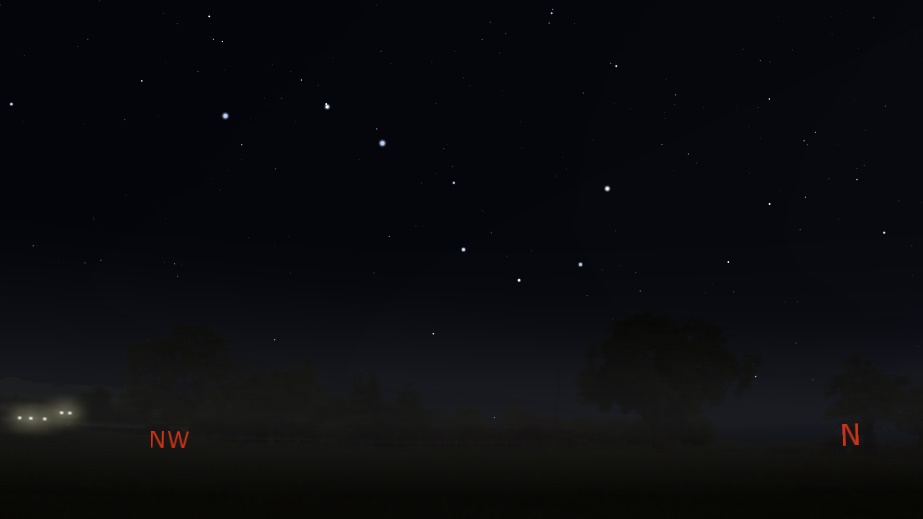 The sky overhead this week: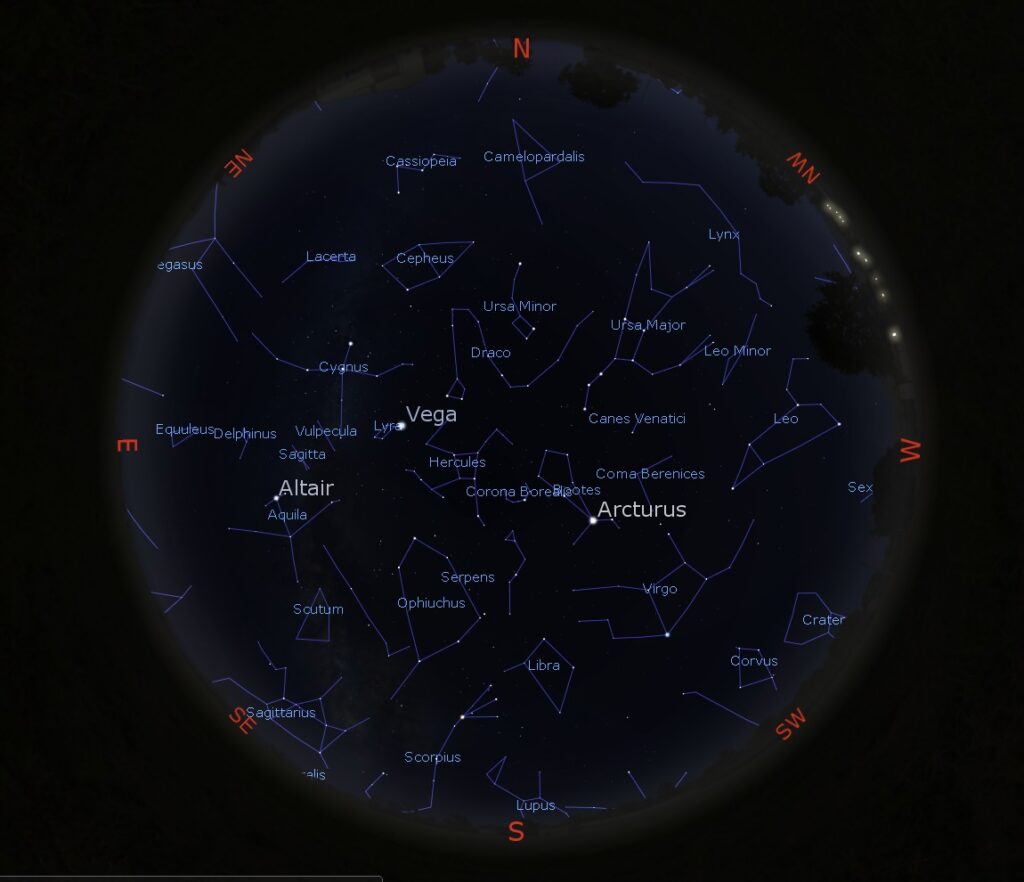 The New Moon occurs on June 28th – the part of the Moon facing Earth is completely in shadow.
After June 28th, the Moon is be a Waxing Crescent – visible low to the southwest in the early evening.

If you click on the Moon image above, or click this link, you will go to NASA's Moon Phase and Libration, 2022 page – it will show you what the Moon looks like right now. If you click the image on that page, you will download a high-rez TIFF image annotated with the names of prominent features – helpful for logging your lunar observations!
Moon News

The Sun has two, and three new ones are emerging on the Sun's face.
Spaceweather.com says: "There is a chance of minor geomagnetic storms on June 28th and 29th when CMEs might sideswipe or even directly hit Earth's magnetic field. This is a low confidence forecast. A confusing mish-mash of overlapping CMEs left the sun in recent days, especially on June 26th, and it has been difficult to determine their trajectories."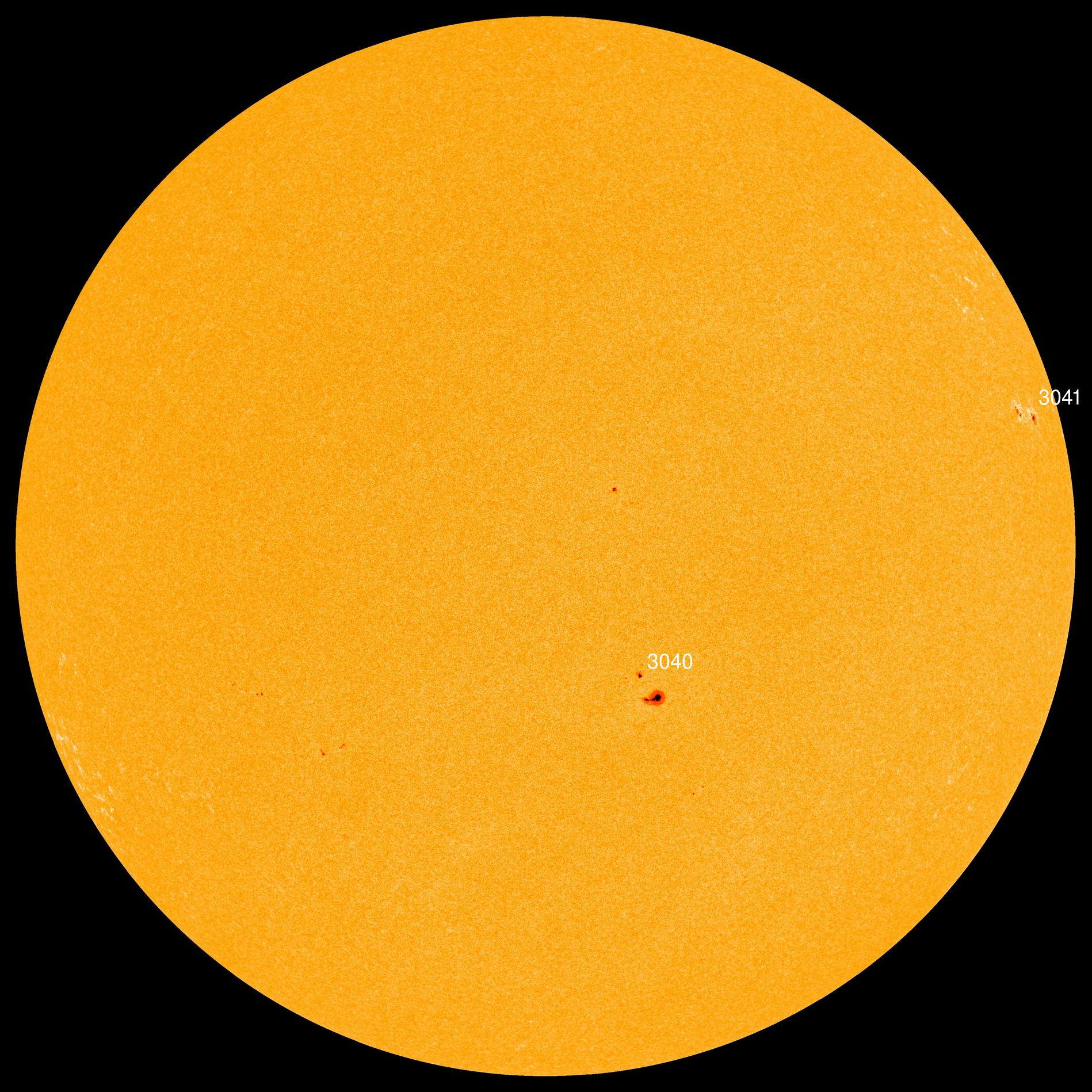 The Sun seen in 193 angstroms on June 27th.
A single coronal hole appears on the Sun's face in the southern hemisphere .The south pole appears to have a small open coronal hole, the north pole appears closed.
The Sun seen in 304 angstroms on June 27th.
Short video this week… Another active region in the middle of the Sun's face crackling with flares. Moderate prominence activity – one big one in the lower left.
Videos courtesy of NASA/SDO and the AIA, EVE, and HMI science teams.
You can view the Sun in near real-time, in multiple frequencies here: SDO-The Sun Now.
You can create your own time-lapse movies of the Sun here: AIA/HMI Browse Data.
You can browse all the SDO images of the Sun from 2010 to the present here: Browse SDO archive.
---
Amateur Solar Astrophotography
Click the image to see a 3 hour animated time-lapse!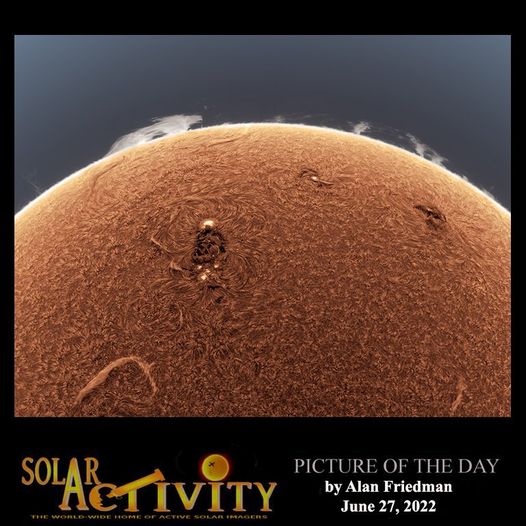 Solar Corona
Solar wind speed is 515.0 km/sec ▼ with a density of 6.61 protons/cm3 ▼ at 0327 UT.
Click here to see a near real-time animation of the corona and solar wind from the Solar & Heliospheric Observatory (SOHO).
Sun News:

Near-Earth Objects (NEOs) discovered this month: 108, this year: 1358 (+53), all time: 29,281 (+51)
Potentially Hazardous Asteroids (PHAs): 2270 (updated 2022-06-14) – first time I can remember there have not been any new ones in two weeks!
Total Minor Planets discovered (MPC): 1,207,413 (-59 updated 2022-06-28)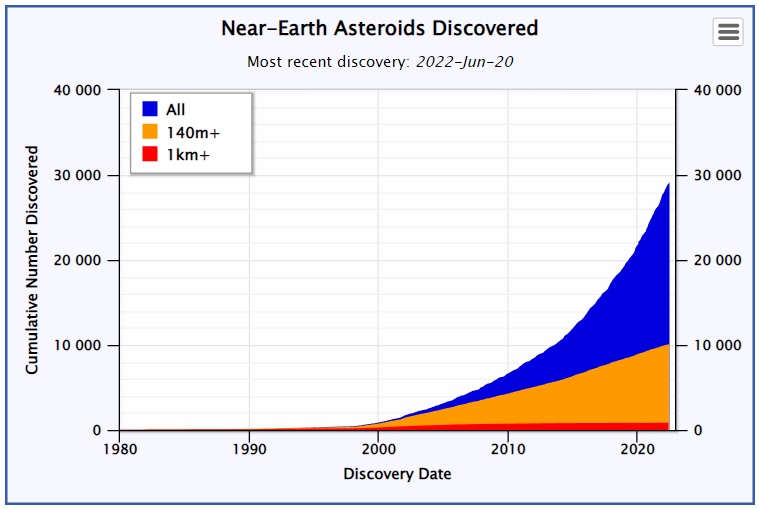 Upcoming Earth-asteroid encounters:
Notes: LD means "Lunar Distance." 1 LD = 384,401 km, the distance between Earth and the Moon. 1 LD also equals 0.00256 AU. MAG is the visual magnitude of the asteroid on the date of closest approach.
Asteroid News:

On June 27, 2022, the NASA All Sky Fireball Network reported 7 fireballs!
(7 sporadics)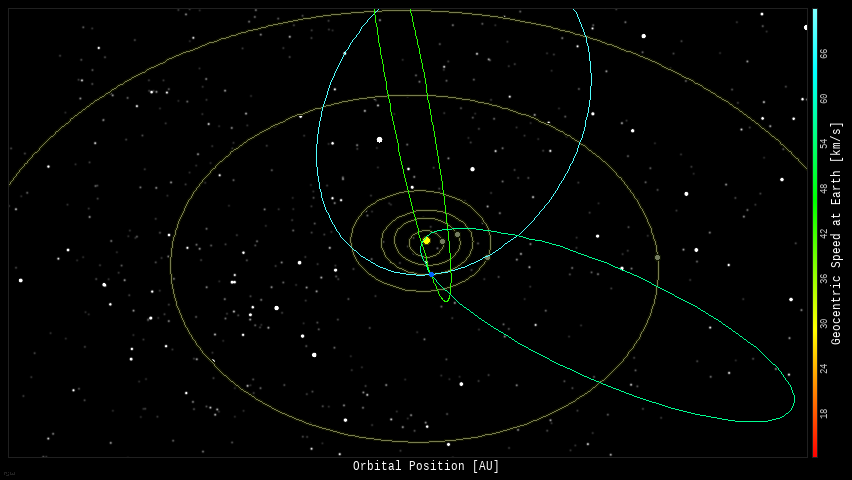 Fireball News:
If you see a bright meteor or a fireball, please REPORT IT to the American Meteor Society and the International Meteor Organization!

Position of the planets & several spacecraft in the inner solar system on June 28st: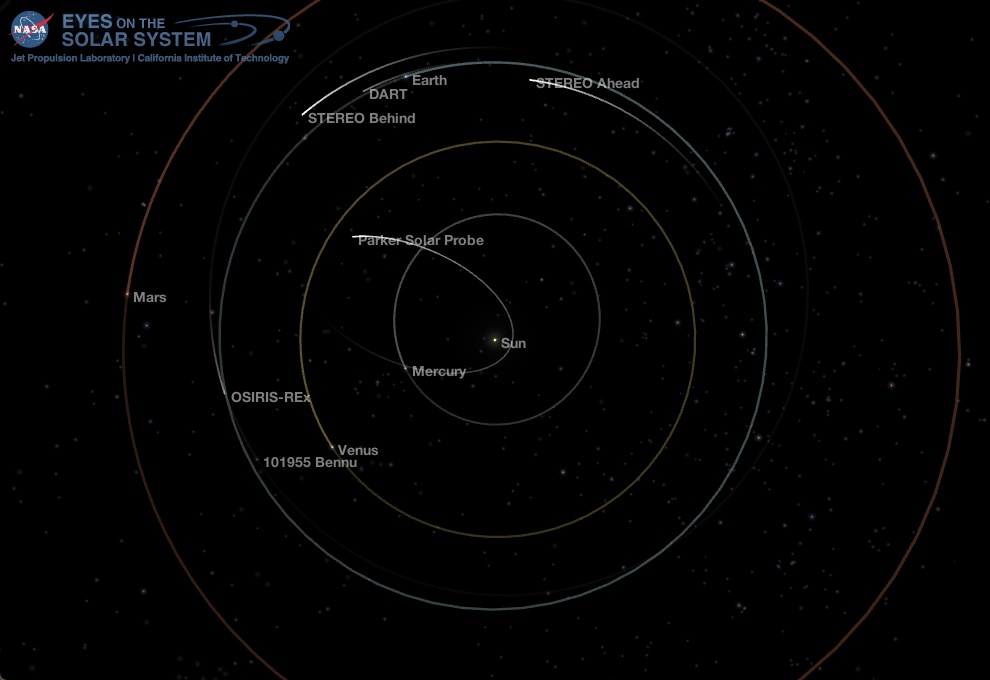 Position of the planets in the middle solar system – June 2022: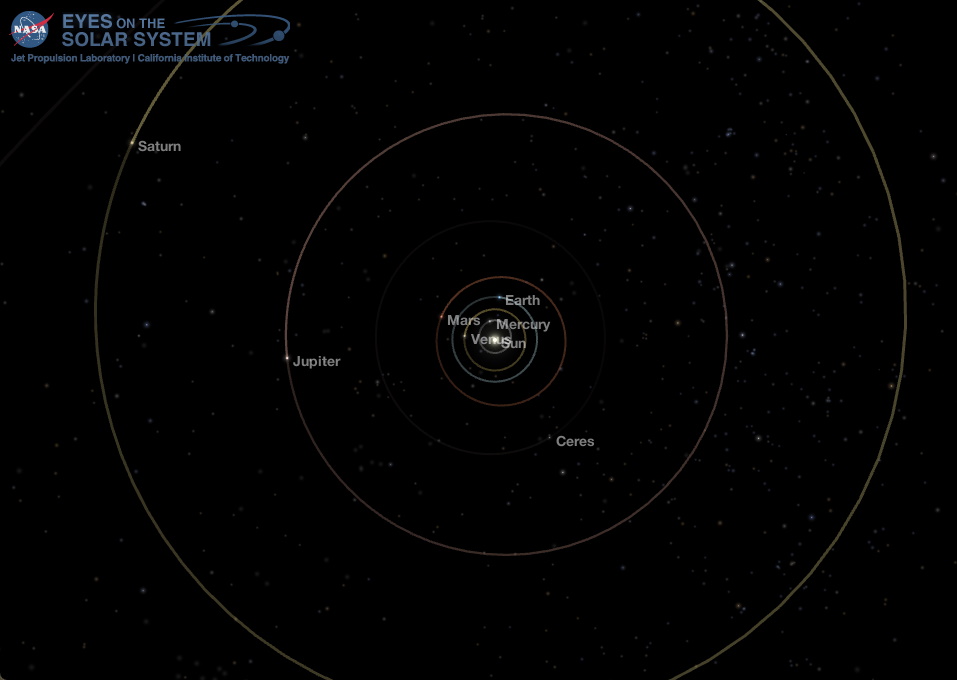 Position of the planets in the outer solar system first half of 2022: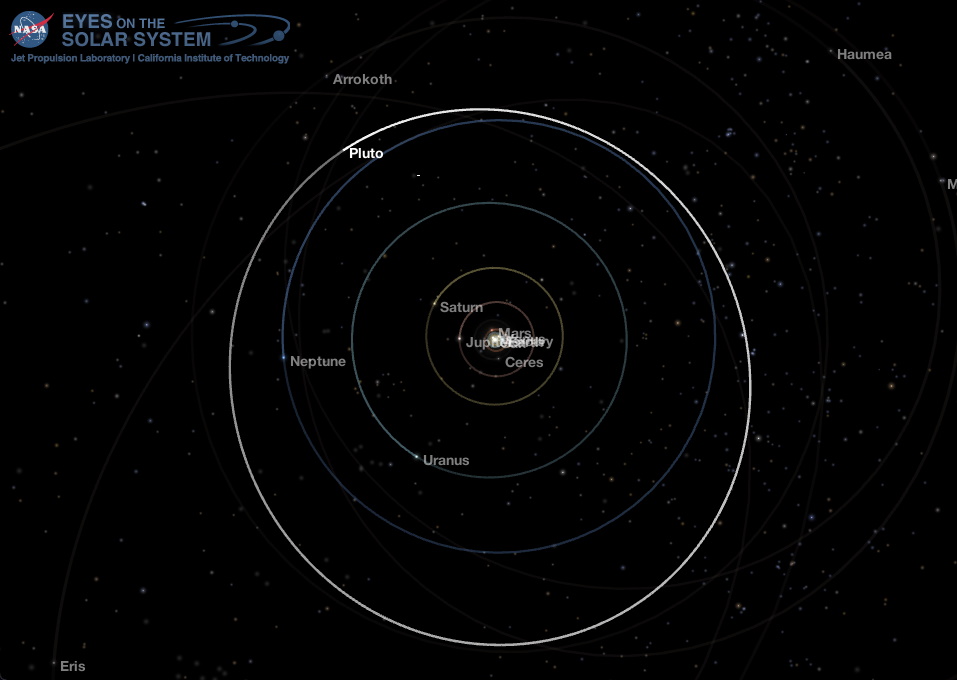 Solar System News
Incoming!

BepiColombo Mercury Flyby #2
James Webb Space Telescope
Undoing The Damage: What Are The Priorities For Cleaning Up Space.
Monsoons in India
Fires came within feet of Kitt Peak Observatory!
See a list of current NASA missions here: https://www.jpl.nasa.gov/missions?mission_status=current

ex·o·plan·et /ˈeksōˌplanət/, noun: a planet orbiting a star other than the Sun.
* Confirmed Planets Discovered by TESS refers to the number planets that have been published in the refereed astronomical literature.
* TESS Project Candidates refers to the total number of transit-like events that appear to be astrophysical in origin, including false positives as identified by the TESS Project.
* TESS Project Candidates Yet To Be Confirmed refers to the number of TESS Project Candidates that have not yet been dispositioned as a Confirmed Planet or False Positive.
Exoplanet News:

SpaceWeather.com Realtime Aurora Gallery: https://spaceweathergallery.com/aurora_gallery.html
Latest Aurora Oval Forecast

The historic Keweenaw Mountain Lodge is an awesome location – now a dark sky park.

History
Messier Tour: M21
Messier 21 (M21) is an open cluster located in the southern constellation Sagittarius. It has an apparent magnitude of 6.5. The cluster lies at an approximate distance of 4,250 light years from Earth. Its designation in the New General Catalogue is NGC 6531.
M21 consists mainly of small, faint stars, but is also home to a few blue giants. The cluster contains about 57 confirmed members, but is pretty densely packed. It is classified as of Trumpler class I 3 r, which means that is a detached cluster with strong central concentration (I), consists of both bright and faint stars (3), and contains more than 100 stars (r).
The stars of M21 are believed to be members of the Sagittarius OB1 Association, a group of massive O and B-type stars that share a common motion, age and origin. The eight of the 10 brightest stars in the cluster are spectroscopic binaries with periods shorter than 6 days. – messier-objects.com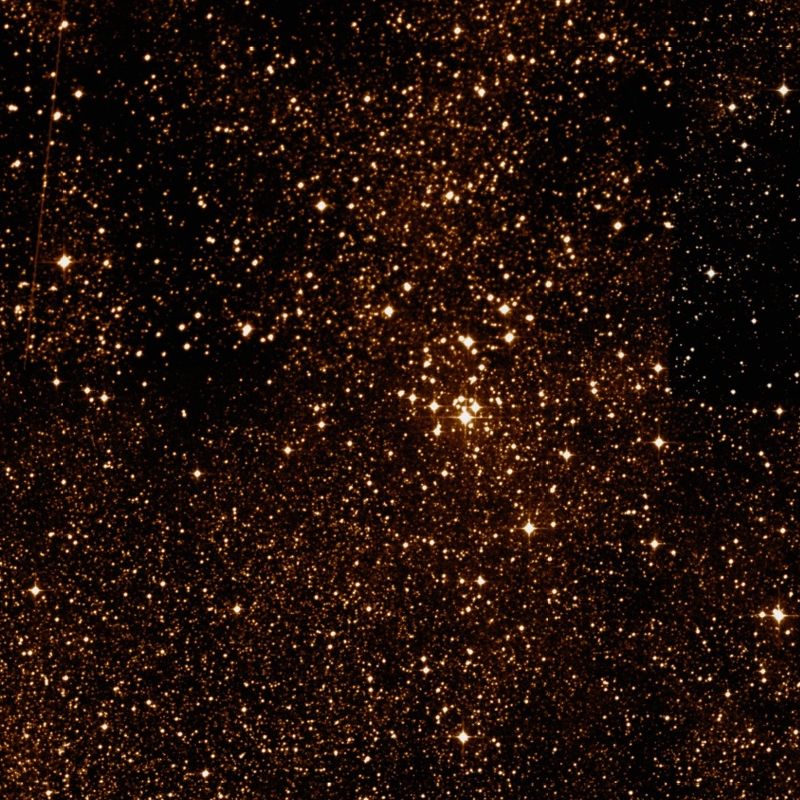 Messier 21 is only 4.6 million years old, which makes it relatively young for an open star cluster. It is only 10 percent of the age of Messier 45, the famous Pleiades cluster in Taurus, and 1 percent the age of the Sun.
The cluster contains about 35 stars with a visual magnitude between 8 and 12. Many of these stars can easily be seen in a small telescope. 6-inch or larger telescopes will show many more stars tightly packed within an area 13 arc minutes in apparent size.- messier-objects.com
Messier 21 lies just beyond naked eye visibility, but can easily be found even in the smallest binoculars. It is located 2.5 degrees northwest of Messier 8 (the Lagoon Nebula) and only 0.75 degrees to the northeast of Messier 20 (the Trifid Nebula). The cluster can be found using the Teapot asterism, formed by the brightest stars in Sagittarius, to first find either of the two famous nebulae and then use them to locate M21.
The best time of year to observe M21 is in the months of June, July and August. – messier-objects.com
Location of M21 in the Milky Way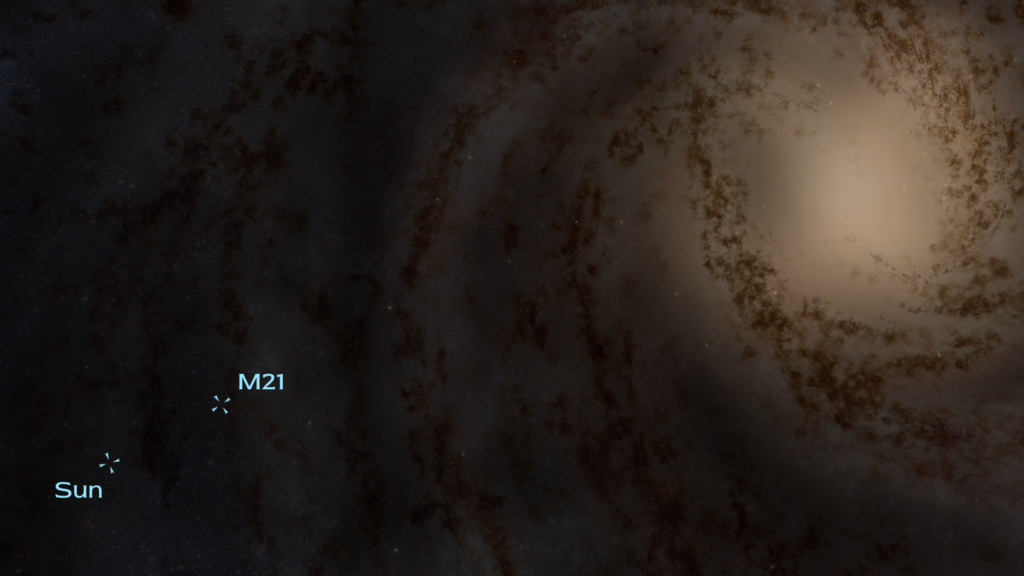 Here's my obligatory "What would a planet look like if it were near that Messier object" pic:
When I was framing this shot, I saw the Lagoon Nebula (M8) 423 lightyears away in the background, and several brilliant nearby stars pepper the sky. I have to wonder – with a nighttime sky like this, how would our study of astronomy have been different?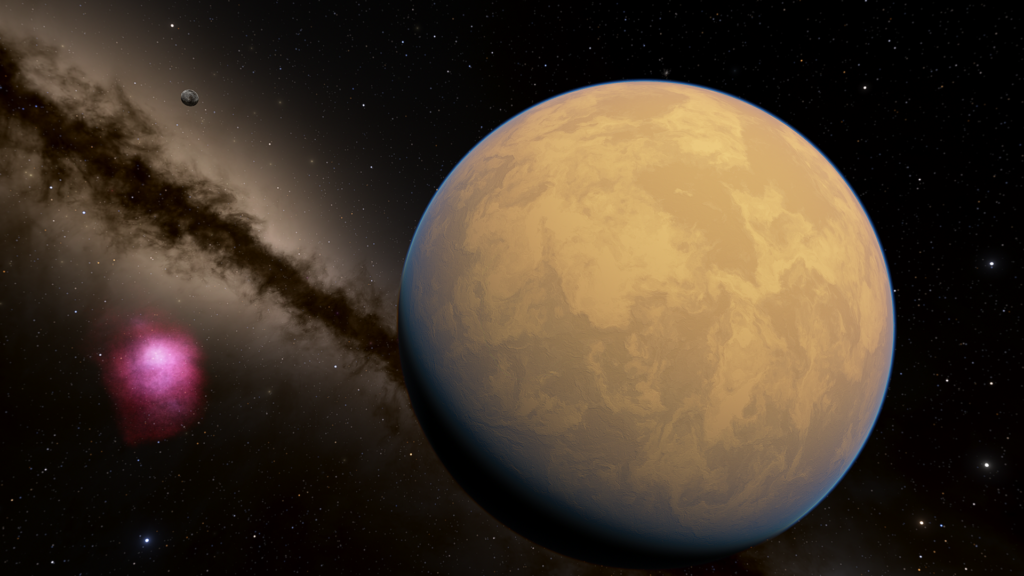 Here's a shot of the same planet, see from its very large moon.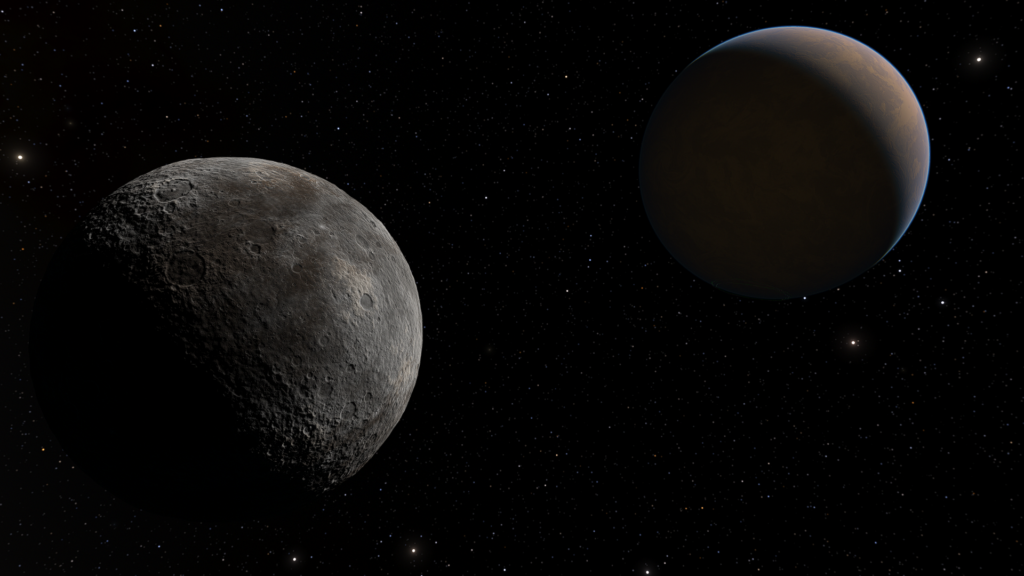 Cover Image: Messier 21. Credit: Rick Saunders / Wikimedia / CC BY-SA 4.0
Messier Object List: [Link]
---
Software Apps used for this post:
NASA Eyes on the Solar System: an immersive 3D solar system and space mission simulator – free for the PC /MAC.
Stellarium: a free web-based planetarium app. It's a great tool for planning observing sessions. Latest update released on April 16, 2022.
SpaceEngine – Explore the universe in 3D and VR! Latest update released on May 16, 2022.
Worldwide Telescope – operated by the American Astronomical Society (AAS). Latest update released on March 31, 2022.
---
Clear skies, stay safe, be well, and look up!