April is Global Astronomy Month, and there are numerous online events being held that you can participate in! There's a mix of programs ranging from astro arts to observational programs; the festival runs the whole month of April, and features partners that are part of a large community of astronomy enthusiasts that spans the globe!
For Yuri's Night, on April 12th, I will be holding a live demo of Kerbal Space Program – I'll post a link next week.

Mars appears near the constellations Orion and Taurus high in the southwestern sky after sunset all week.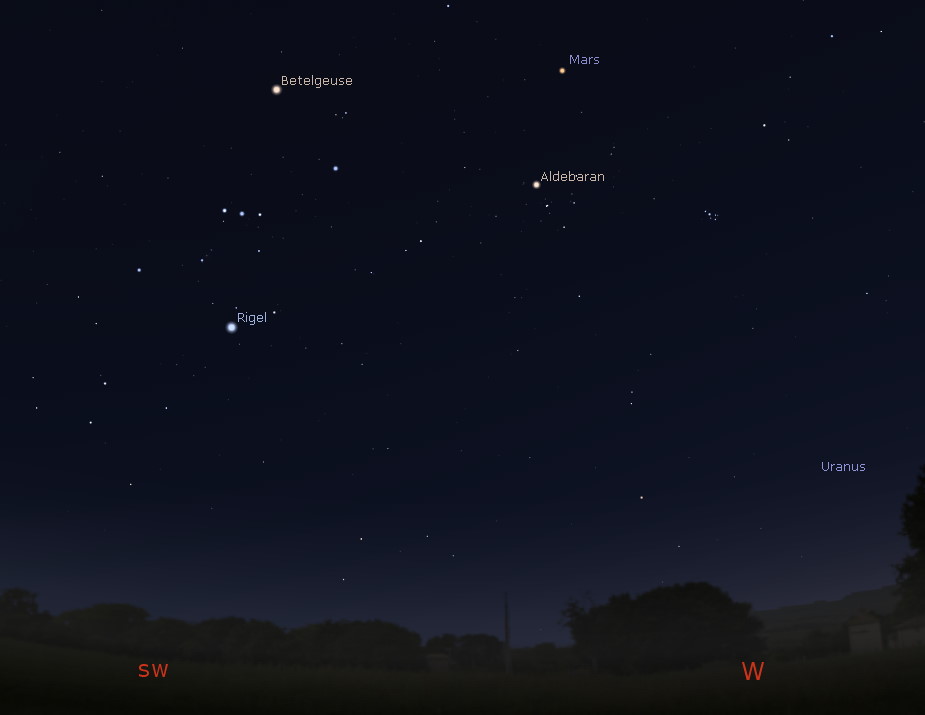 The Moon appears near the star Spica in the constellation Virgo, in the southeastern sky several hours before dawn on March 30th.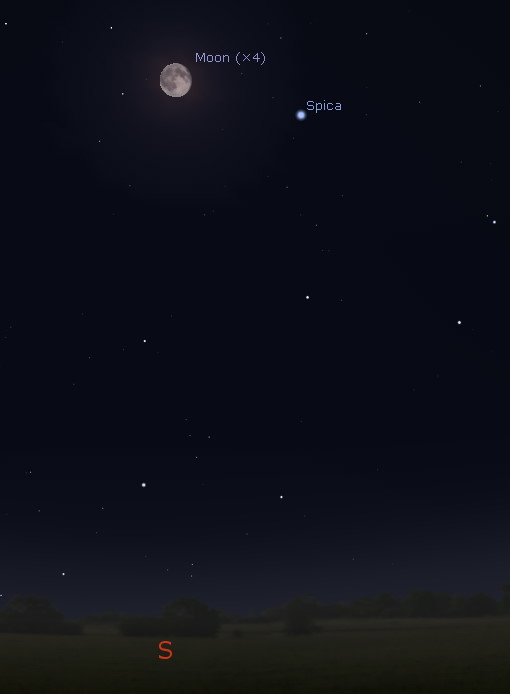 Moon appears near the star Antares in the southeastern sky several hours before dawn on April 2nd.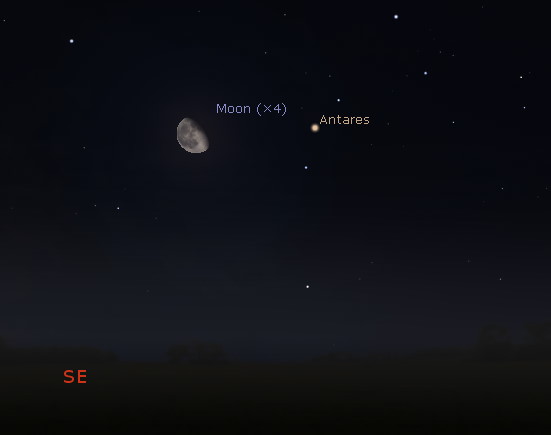 Jupiter and Saturn appear low above the southeastern horizon before dawn all week; the Moon appears near Saturn on April 5th.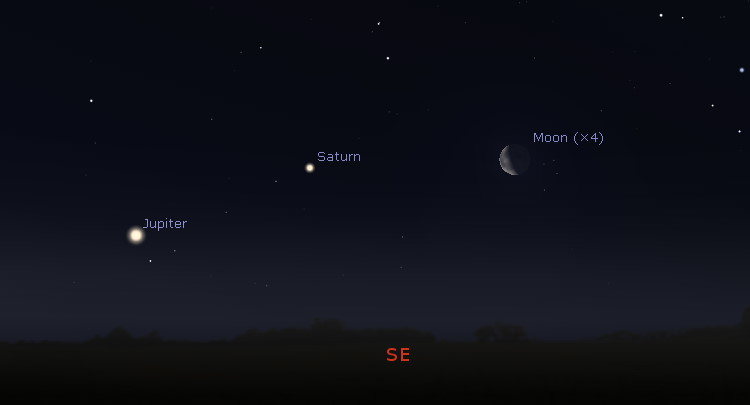 The Moon will be a waning gibbous – rising after sunset, visible high in the sky after midnight, and visible to the southwest after sunrise.
The third quarter Moon occurs on April 5th – rising around midnight, and visible to the south after sunrise.
After April 5th, the Moon will be a waning crescent – visible low to the east before sunrise.

If you click on the Moon image above, or click this link, you will go to NASA's Moon Phase and Libration, 2021 page – it will show you what the Moon looks like right now. If you click the image on that page, you will download a high-rez TIFF image annotated with the names of prominent features – helpful for logging your lunar observations!
Moon Close-Up: Shadows on Ptolemaeus and Alphonsus
On April 5th, the shadow-play across Ptolemaeus and Alphonsus craters makes for good telescope observing…. if you like being up early in the morning.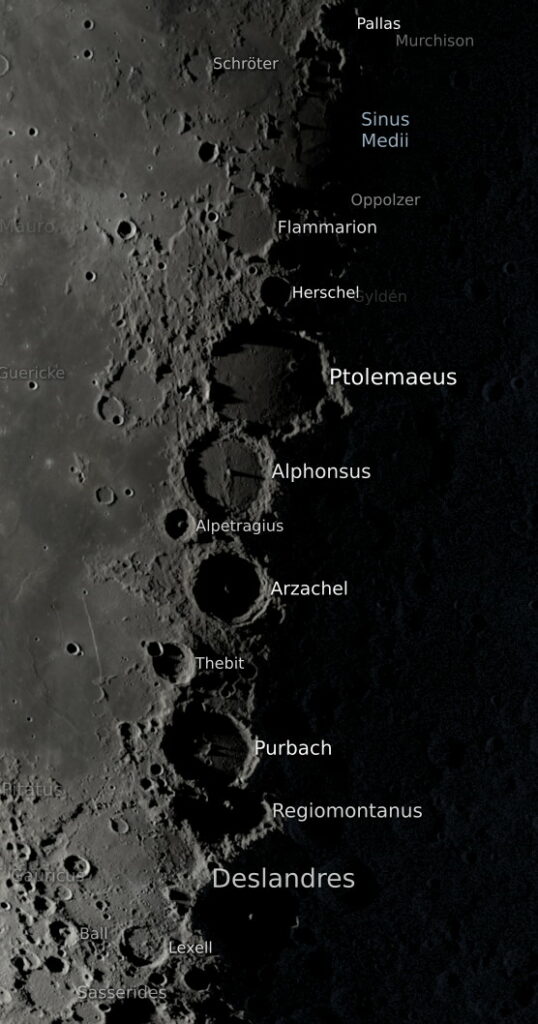 Moon News:
This is an interesting idea, and solar power HAS been a problem for me in Kerbal Space Program at the Mun's poles… so I suggested this needs to be implemented in a mod… or as an in-game feature – either will do!

The Sun has 1 named sunspot; looking at a close-up on the Solar Dynamic Observatory site, the spot is actually a pair, and is very small.
SpaceWeather.com reports:
FARSIDE SUNSPOT: NASA's STEREO-A spacecraft is monitoring a possible sunspot on the farside of the sun. It could be the source of an impressive farside CME detected by SOHO on March 26th. In a few days this active region will rotate onto the Earthside of the sun, giving us a clear view of its structure and potential for future explosions.
Moderate coronal loop activity; the two holes near the equator seem to want to merge, but never actually do – that whole region just looks like it's boiling! The hole at the Sun's south pole is smaller than last week, and is about the same size as the northern hole.
Continuous prominence activity for the last couple days – the one in the upper right is very active!
Videos courtesy of
NASA/SDO
and the AIA, EVE, and HMI science teams.
You can view the Sun in near real-time, in multiple frequencies here:
SDO-The Sun Now.
You can create your own time-lapse movies of the Sun here:
AIA/HMI Browse Data.
You can browse
all
the SDO images of the Sun from 2010 to the present here:
Browse SDO archive
.
Solar Activity on Facebook – Run by Volunteer NASA/JPL Solar System Ambassador Pamela Shivak
Solar Corona
Solar wind speed is 328.4 km/sec, with a density of 5.5 protons/cm3 at 0940 UT.
Near real-time animation of the corona and solar wind from the Solar & Heliospheric Observatory (SOHO):
Sun News
Looks like I need to update my Sun lecture, again!
Near-Earth Objects (NEOs) discovered this month: : 193, this year: 706, all time: 25,515 (+28)
Potentially hazardous asteroids: 2173 (+1, updated 2021-03-30)
Total Minor Planets discovered (NASA): 1,068,751 (+1468)
Total Minor Planets discovered (MPC): 1,043,047 (updated 2021-03-16)
Upcoming Earth-asteroid encounters:
Notes: LD means "Lunar Distance." 1 LD = 384,401 km, the distance between Earth and the Moon. Red highlighted entries are asteroids that either pass very close, or very large with high relative velocities to the Earth. Table from SpaceWeather.com
Asteroid News:

On March 29, 2021, the NASA All Sky Fireball Network reported 3 fireballs!
(3 sporadics)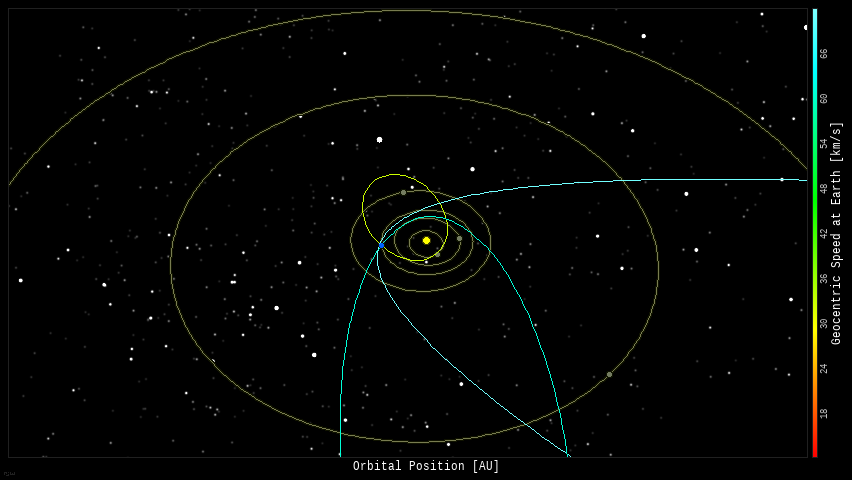 Fireball News
If you see a bright meteor or a fireball, please REPORT IT to the American Meteor Society and the International Meteor Organization!

Position of the planets and several spacecraft in the inner solar system: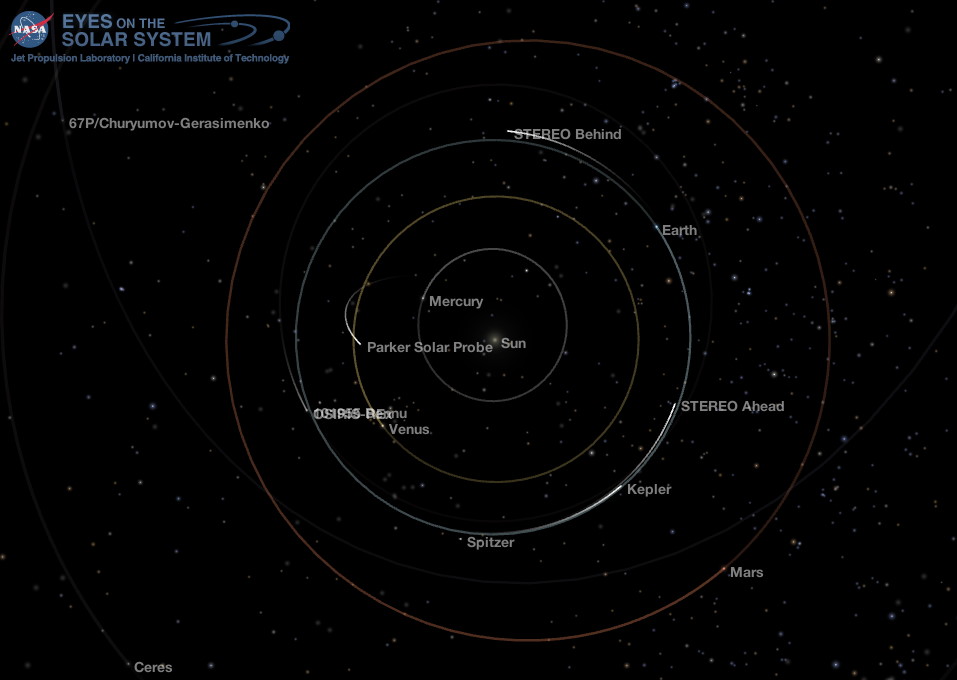 Position of the planets in the middle solar system: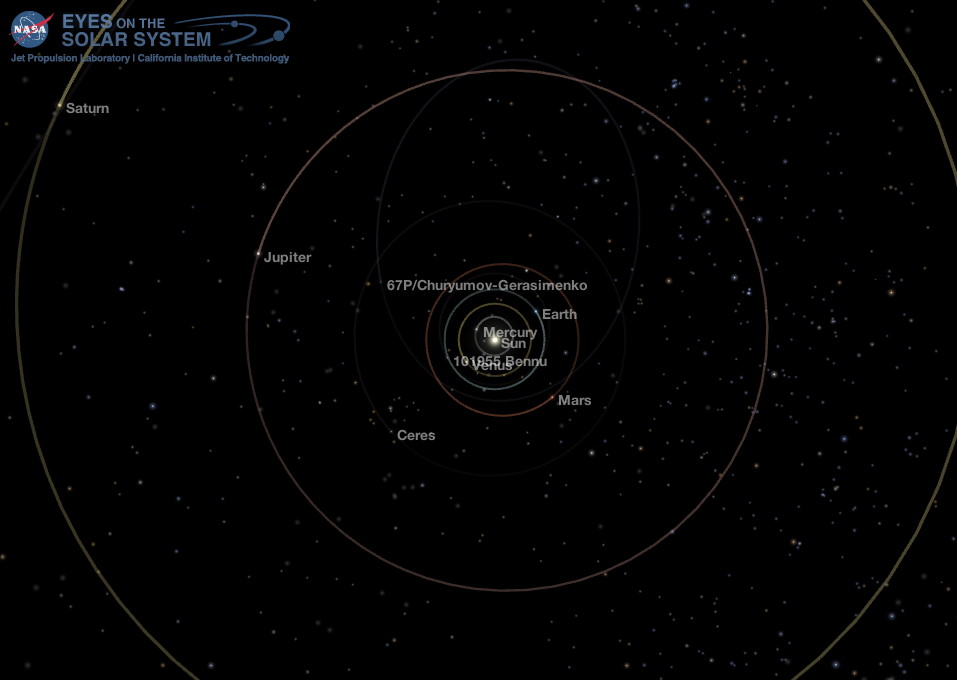 Position of the planets, and a several transneptunian objects in the outer solar system.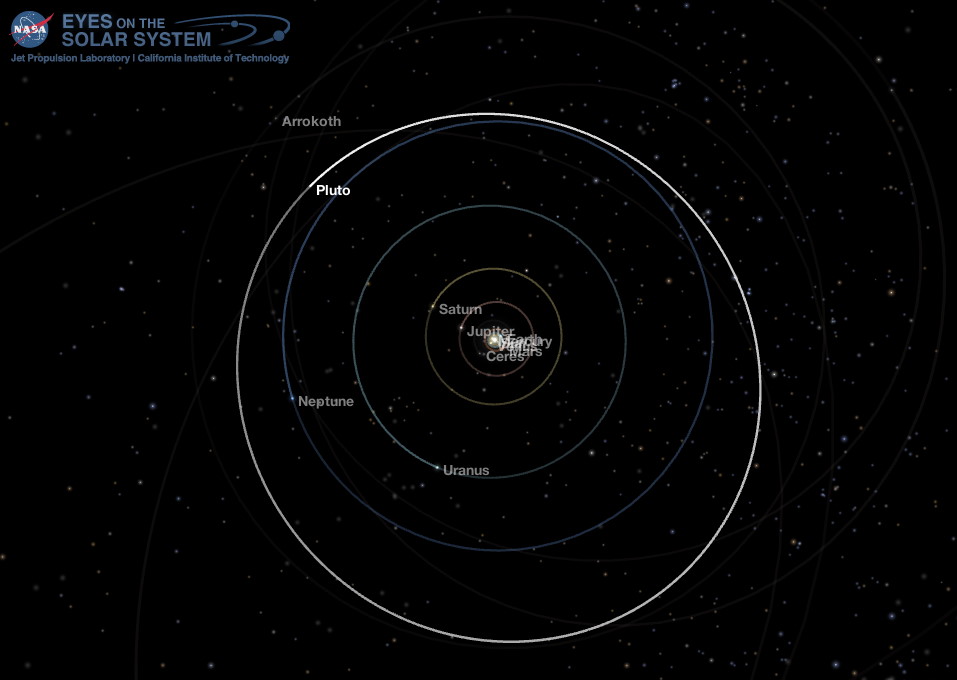 Mars Perseverance Rover:
Getting ready to drop the helicopter!
International Space Station:
HiRISE – on the Mars Reconnaissance Orbiter:
Hubble Space Telescope:
Climate: NASA-ISRO Mission
I had a mission in Kerbal Space Prorgram to put up something like this – I wondered what that HUGE antenna was for… now I know!
I love how the antenna uses Origami techniques to extend out fully! Speaking of which:
https://youtu.be/vYS2H4t-Ih0
See a list of current NASA missions here: https://www.jpl.nasa.gov/missions/?type=current

ex·o·plan·et /ˈeksōˌplanət/, noun: a planet orbiting a star other than the Sun.
Data from the NASA Exoplanet Archive
* Confirmed Planets Discovered by TESS refers to the number planets that have been published in the refereed astronomical literature.
* TESS Project Candidates refers to the total number of transit-like events that appear to be astrophysical in origin, including false positives as identified by the TESS Project.
* TESS Project Candidates Yet To Be Confirmed refers to the number of TESS Project Candidates that have not yet been dispositioned as a Confirmed Planet or False Positive.
Exoplanet News

It's always a pleasure to see pics taken by buddies!
SpaceWeather.com Realtime Aurora Gallery: https://spaceweathergallery.com/aurora_gallery.html

Visit an International Dark Sky Park: https://www.darksky.org/our-work/conservation/idsp/parks/

For Teachers:
Nova in Cassiopeia:
Taken by yet another buddy!
Hubble – Veil Nebula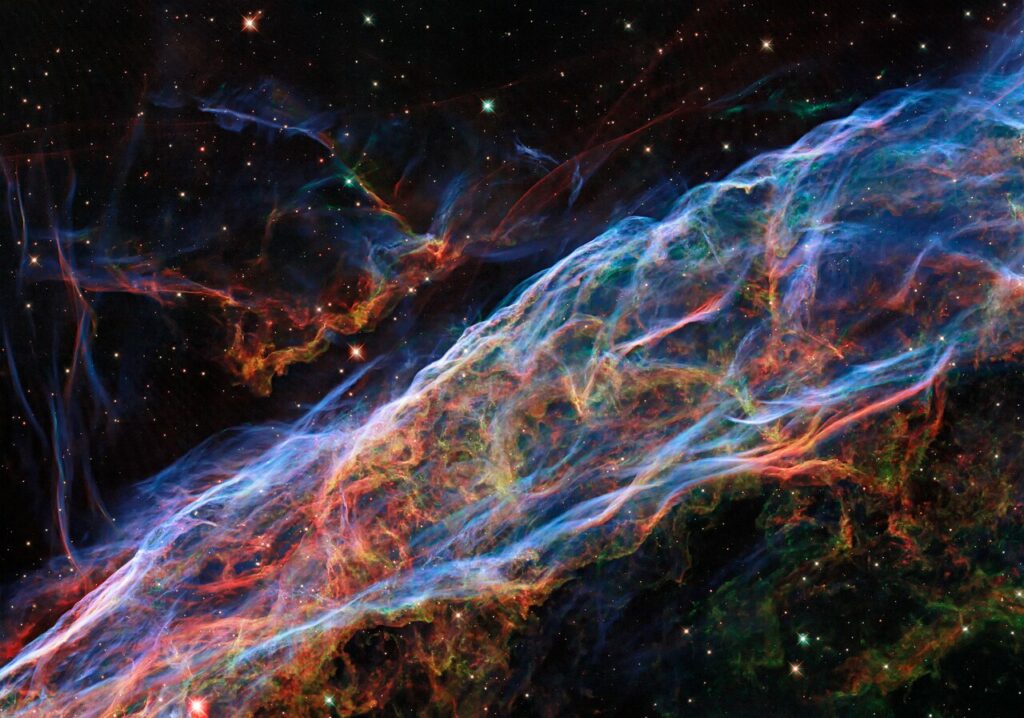 New processing techniques have been applied, bringing out fine details of the Veil nebula's delicate threads and filaments of ionized gas. To create this colorful image, observations taken by Hubble's Wide Field Camera 3 instrument through 5 different filters were used. The new post-processing methods have further enhanced details of emissions from doubly ionized oxygen (seen here in blues), ionized hydrogen and ionized nitrogen (seen here in reds).

The Veil Nebula lies around 2100 light-years from Earth in the constellation of Cygnus (The Swan), making it a relatively close neighbor in astronomical terms. Only a small portion of the nebula was captured in this image. The Veil Nebula is the visible portion of the nearby Cygnus Loop, a supernova remnant formed roughly 10 000 years ago by the death of a massive star. The Veil Nebula's progenitor star — which was 20 times the mass of the Sun — lived fast and died young, ending its life in a cataclysmic release of energy. Despite this stellar violence, the shockwaves and debris from the supernova sculpted the Veil Nebula's delicate tracery of ionized gas — creating a scene of surprising astronomical beauty. – NASA
Stay safe, be well, and look up!
---
Software Apps used for this post:
NASA Eyes on the Solar System: an immersive 3D solar system and space mission simulator – free for the PC /MAC. I maintain the unofficial NASA Eyes Facebook page.
SpaceEngine: a free 3D Universe Simulator for Windows. Steam version with VR support available.
Stellarium: a free open source planetarium app for PC/MAC/Linux. It's a great tool for planning observing sessions. A web-based version of Stellarium is also available.
---
Section header image credits:
The Sky – Stellarium / Bob Trembley
Observing Target – Turn Left at Orion / M. Skirvin
The Moon – NASA/JPL-Caltech
The Sun – NASA/JPL-Caltech
Asteroids – NASA/JPL-Caltech
Fireballs – Credited to YouTube
Comets – Comet P/Halley, March 8, 1986, W. Liller
The Solar System – NASA Eyes on the Solar System / Bob Trembley
Spacecraft News – NASA Eyes on the Solar System / Bob Trembley
Exoplanets – Space Engine / Bob Trembley
Light Pollution – NASA's Black Marble
Aurora – Bob Trembley
The Universe – Universe Today