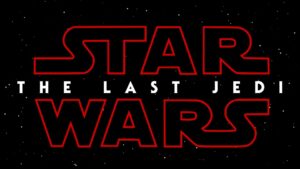 'Twas the Season for Star Wars all during the time of Thanksgiving-Christmas-New Year's this year—as it was last year, and the year before that, and as it will be perhaps (given the enormous pile of money that The Last Jedi has hauled in) for years to come.  But no matter how many movies may lie in our future, the Star Wars universe is truly a Thing of the Past.  The ideas upon which that universe is built are fading rapidly.  They are ideas that are truly, as the phrase goes, 'on the wrong side of history', and of science.  Today we seem to be in the midst of a great revolution in our view of the universe—and Star Wars is pre-revolution.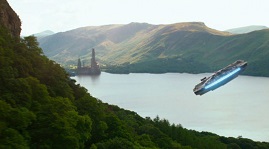 Star Wars is set in a wonderfully imaginative universe that features a profusion of cool planets, cooler alien life forms, and the coolest space ships.  But that universe, with Tatooine, Dagobah, Naboo, Jakku, Endor, and all their fantastic creatures and "people"—even the much-maligned Jar Jar Binks—is a well-worn idea, and an idea whose time has passed.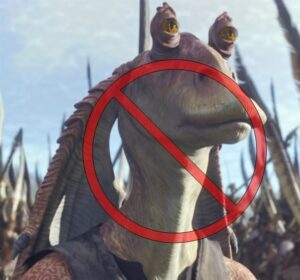 Science and history are twin Dreadnoughts closing in on and crushing the Star Wars universe like the First Order picking off the last remnants of Princess/General Leia Organa's little fleet (for those who have not seen the more recent Star Wars films, the First Order is the new version of the Empire).  This is the first in a series of posts (click here for the series) that will argue that science and history strongly suggest that the universe seen in Star Wars—a universe full of intelligent, technologically advanced extraterrestrial life; that is, full of "Space Aliens"—is simply not plausible.  Science and history strongly suggest that intelligent, technologically advanced extraterrestrial life is rare within the real universe that is the home of we Earthlings—rare enough that we may very well be "functionally alone" or "sensibly alone" (that is, far enough separated from any Space Aliens that we will never know that they exist, and they will never know that we exist).
These posts will argue that Star Wars is a product of a view of the universe that formed right on the heels of the Copernican Revolution.  During the 1960's and 1970's that view, which had been in a long decline, was given a boost.  Not surprisingly, the 1960's and 1970's is the time when Star Wars was birthed (along with the other big space franchise, Star Trek).  That boost did not last, and our view of the universe is changing away from what it was when Star Wars was new.  These posts will argue that the change wrought by the Copernican Revolution was enormous, but the change that is now upon us is also enormous.
"Stay tuned" for more.  I promise there will be no more episodes in this series of posts than there are Star Wars movie episodes!  And you don't have to wait a year for the next one—just a week, or maybe two, between one and the next.
To be continued in Episode II (click here)….