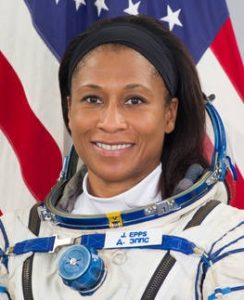 Audio
25 minutes
Level: all audiences
A 2020 interview with Dr. Jeanette Epps, aerospace engineer and a NASA astronaut, for AMDG: A Jesuit Podcast, which is a production of the Jesuit Conference of Canada and the United States. Epps received her bachelor's degree (in Physics) from Le Moyne College in Syracuse, NY, in 1992. Le Moyne is a Jesuit institution, and at the time of the interview Epps served on the school's board of directors. Epps talks with host Mike Jordan Laskey about life as an astronaut, how she reacted when she found out about her upcoming mission to space, what she values about Le Moyne College, and how the wonders of the universe shape her faith in God.
Click here for the interview on SoundCloud.