Fr. Angelo Secchi, S.J. was the director of the observatory of the Pontifical Roman College from 1848 until his death in 1878.  During that time, he made important contributions in many areas of astronomy and terrestrial physics, including stellar spectroscopy, terrestrial magnetism, oceanography, meteorology, geodesy and cartography, and more. He can rightly be considered a founder of astrophysics, as he was one of the first astronomers to attempt to study the physics of stars, using the new technique of stellar spectroscopy to classify and study about 4000 stars.  In honor of Solar Week, this post will focus on his contributions to solar astronomy and solar physics, and in particular to one study among many: the study of solar prominences.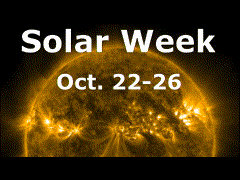 Secchi was interested in all aspects of solar physics. He took spectra of the solar atmosphere and the solar corona. He made many studies of sunspots and solar rotation. He even set up a terrestrial magnetism laboratory in his observatory facility atop the church of St. Ignatius in Rome, in order to study variations in the Earth's magnetic field and its correlation to solar activity.  He was also a pioneer in solar photography.
Before the 1860s, one of the outstanding questions in solar astronomy was the nature of solar prominences. Such objects had been observed around the disk of the Sun during eclipses, but it was still unknown what they were, or if they were even actually Solar phenomenon.  It was thought that they might be a peculiar atmospheric phenomenon of the light passing through cloud layers or something.  It would not be difficult to test this idea.  All it would take would be to compare the prominences seen from two different parts of the Earth, close in time to each other.   If prominences were an atmospheric phenomenon, then the light passing through two different parts of the atmosphere would produce two different sets of prominences.  If they were a solar phenomenon, then they should match up.
This is easier said than done.  It requires the use of astronomical photography, which was still in its infancy at that time.  It also requires a solar eclipse to take place with a sufficiently long path that crosses over accessible lands where observations can take place at a distance of several hundred kilometers, preferably with clear weather. Fortunately, opportunities presented themselves in 1860 and in 1870.
On July 18, 1860, a total solar eclipse path crossed through the Iberian peninsula.  Secchi stationed himself at a Carmelite monastery in Las Palmas, from which he could photograph the eclipse.  The English astronomer Warren De la Rue also photographed the eclipse from Rivabellosa, about 500 km away from Secchi. By comparing the photographs from the two locations, Secchi found that the prominences matched up. This confirmed that they were truly features of the Sun, and not an illusion or atmospheric phenomenon.  Secchi made similar observations during an eclipse over Sicily in December, 1870.
Secchi's observations of prominences did not end there. He also made observations of the change over time of these features, and took their spectra.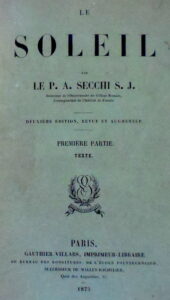 Secchi's work on the Sun was published in 1870 in a large volume of about 1000 pages, written in French, entitled Le Soleil.  This text was subsequently translated into German and Italian, and a second edition (this time in two volumes) was published in 1875. It is considered the most important treatise on the Sun for its day.
So why have you probably not heard of any of this?  This is largely due to the astronomer Sir Norman Lockyer.  He was the founder and first editor of the journal Nature. As an astronomer he studied solar physics, and his work on eclipse observations and solar spectroscopy put him in direct competition with Secchi.  Because of this rivalry, he used his considerable influence among the English publishing houses to ensure that Secchi's work was never published in English.
Today, the pair of space-born solar observatories known as STEREO each carry an instrument package named "Sun-Earth Connection Coronal and Heliospheric Investigation" (SECCHI) in his honor.
For more about Angelo Secchi, there is a short video on the Vatican Observatory Foundation YouTube channel: